Lapland tourism was hit hard back in 2018 with a lack of snow late November into early December. This year it has also been very mild. It is still early days but the forecast for mid-November shows temperatures over Scandinavia well above average.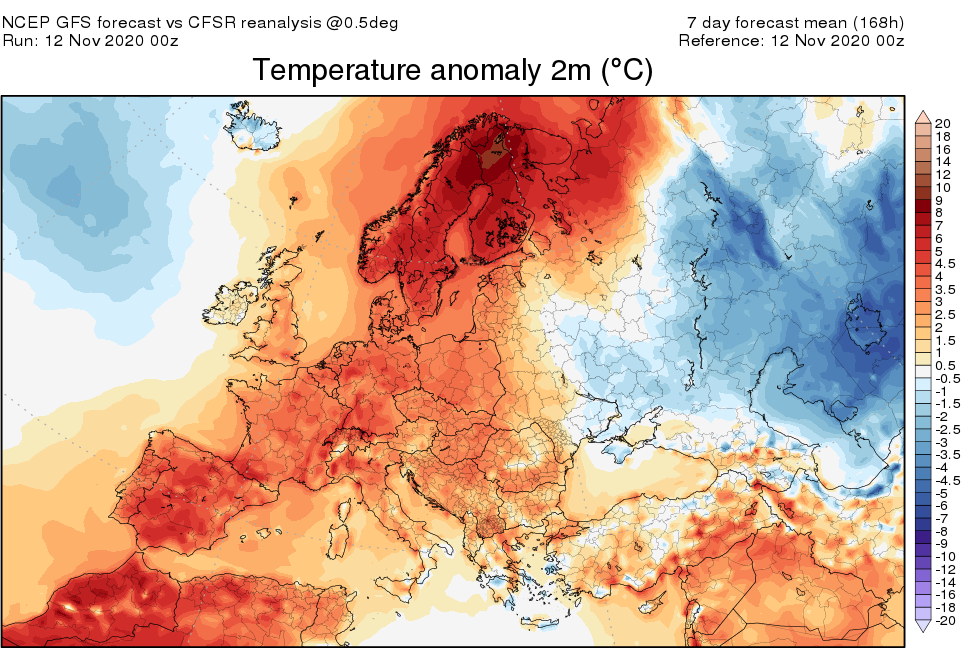 Expecting a cold, snowy Christmas would seem to be against the odds, but we do see interruptions within the long-term warming trend. Such as prolonged heat waves, droughts, heavy rain resulting in flooding and sometimes colder episodes as the weather patterns get stuck – say when a high sits to the northeast of the UK over Scandinavia. Also forecasting for just one day too far ahead is not possible. It's all themes and broad patterns. Even in a cold showery set up, one location may get the snowflakes or might not.
Around the UK
Wales and SW England
There is of course great variation from the Isles of Scilly to the top of Snowdon. "The average number of days each year when sleet or snow falls varies from 10 or less in south-western coastal areas of Wales to over 30 in Snowdonia. The average number of days with snow lying in Wales varies from 5 or less around the coasts to over 20 in Snowdonia." Met Office. Cardiff itself is relatively well sheltered from more northerly flows but an incoming Atlantic low hitting cold air would be the set up to bring widespread snow to SW Britain.
This happened around the time of the Beast from the East, when western Britain had generally been more sheltered from the heaviest snowfall. Storm Emma joined the winter party with a red warning for snow over SW England and south Wales but that was March 2018, no good for sleigh rides.
To count for a White Christmas, snow has to be falling on the 25th. Even if it is completely white on the ground from previous snowfall, without a falling snowflake it won't count.
Odds Nov 11th 2020 - Cardiff 10/1 PP 12/1 WH - Bristol 10/1 PP 12/1 WH - Penzance 16/1 WH (PP=Paddy Power and WH= William Hill)
For SW England, on average, snow falls on less than 10 days per winter for the coastal districts of Devon and Cornwall. At over 500m, Exmoor and Dartmoor can see more than 25 days per year.
Belfast and Dublin odds- 6/1 PP 8/1 WH
For Northern Ireland, snowfall is rare around the coasts but seen on over 35 days for the Sperrins, Mourne mountains and Antrim hills. The north coast will see more wintry showers in north or north-westerly flow. Belfast itself is rather sheltered. At lower levels in the east, it would be closer to 15 days per year.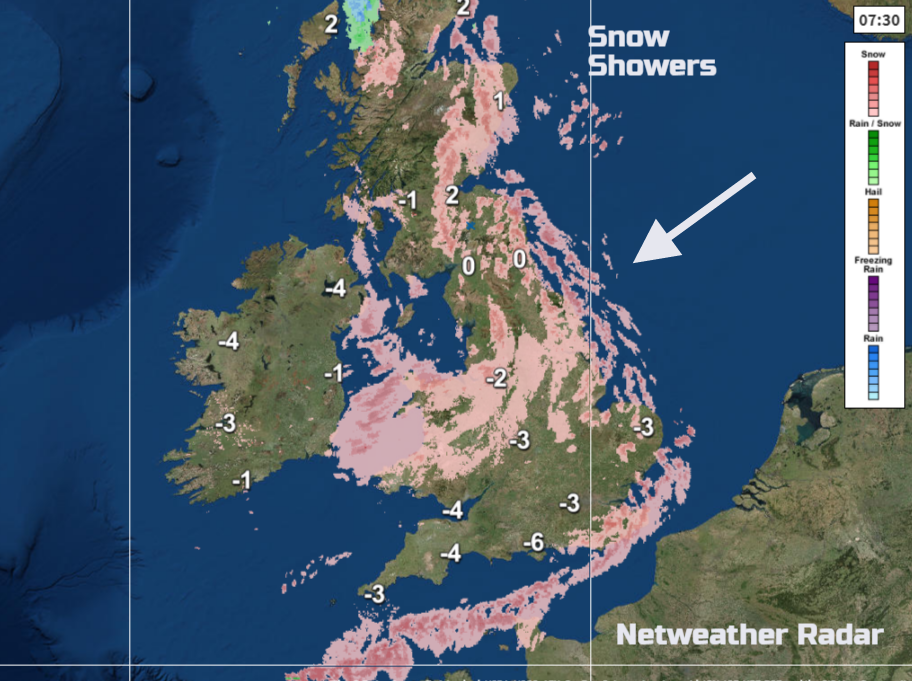 Scotland odds - Aberdeen, Edinburgh 4/1 both and Dundee PP 4/1 Glasgow WH 4/1
Scotland is further north and more likely to see snow. Along the west coast, there might be less than 30 days per year, 20 days for the east coast but that still more than the south coast of England. The Grampian mountains see over 100 days of snow falling on average and for the NW Highlands around 60 days. Showery flow from the north, NW and NE can bring snow. Frontal systems off the Atlantic hitting cold air also result in snowfall, or a low pressure heading up from the SW. There is much more chance of falling snow here hence the lower odds. The odds for Aberdeen often fall down to 2/1 quite quickly
Other locations on the UK betting list include Leeds Birmingham, Liverpool Manchester, Newcastle, Norwich and London. Often airports with hourly official observations. In a northerly flow, Newcastle or Norwich can get wintry showers, with a NW wind Manchester might, possibly Liverpool. Leeds is peculiar, a northern city but well protected by the Pennines, so often sheltered, not the first choice for a snow bet.
A lot of this will be down to the wind direction on the day, in the 24 hours of Christmas Day. If it is cold enough and there is some precipitation about. Large high pressures tend to bring dry weather. So it could be cold and frosty but dry. For now, it's a waiting game, just like everything else.