Autumn weather, how would that look on a painting, in a book? Frost and fog, still chilly air or a wild storm with wind and rain swirling all the yellow and red leaves about?
This week we will see both faces of autumn with a mild start turning cooler. Murky, grey skies with morning mist and fog lifting to something brighter. The calm, still high pressure setup is overtaken by Atlantic lows bringing heavy rain from the west and strengthening winds, even gales around western coasts. It is a time of large shifts. High pressure to low. Still air to strong winds and gales. Southerly winds to westerlies but the mild conditions don't fade completely. Temperatures stay above average into the weekend, there will just be some cooler nights as the week goes on.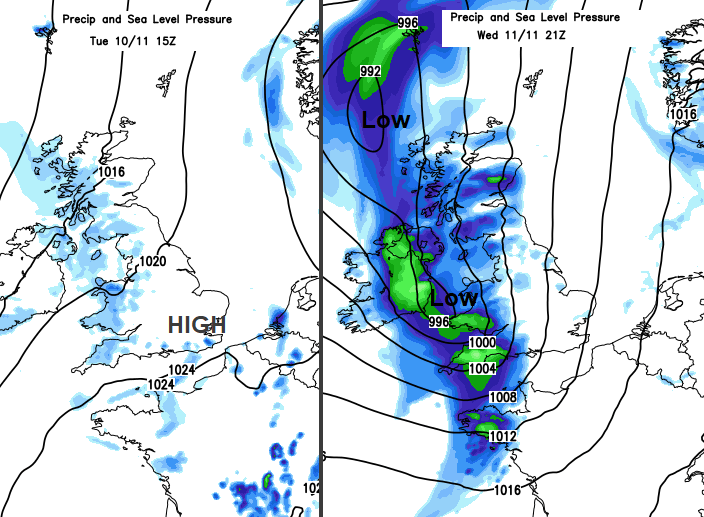 The skies vary across the UK early on, some are cloudy and grey with murk, particularly in the south and SW. Further north more chance of brighter skies, even sunshine. Showery outbreaks of rain have brought an unsettled start to the working week over southern Britain and any extra rainfall in coming days brings the risk of surface water flooding with wet ground and fallen leaves causing drainage issues.