It is a grey, murky but mild and calm start this morning. For those who are out on the roads, do be aware there is fog in places. This week will be milder than last with a southerly flow. There is some rain about, heavy and persistent from the west.
High pressure over Europe brings settled, calm conditions for Monday but Atlantic frontal systems will manage to sway over the UK bringing the rain but also more windy weather as the week progresses. Today there is some showery rain working its way up from the south.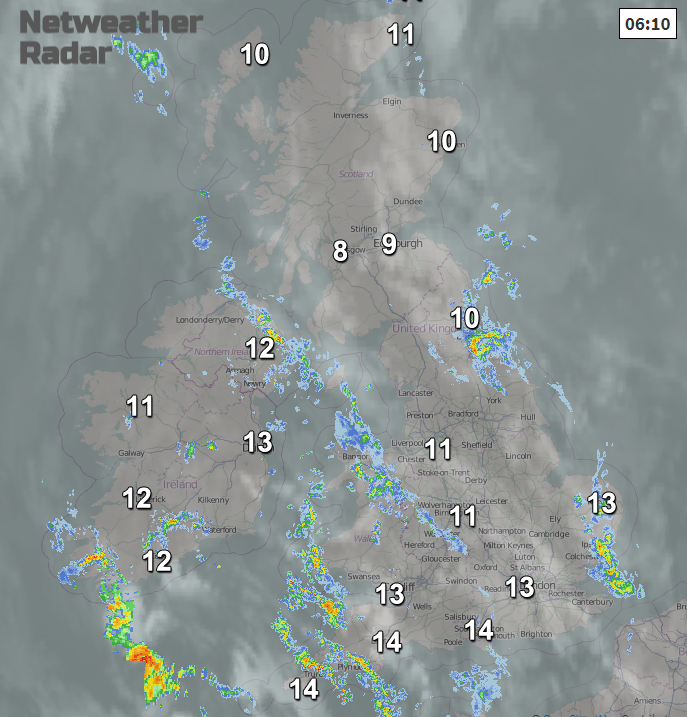 Brighter breaks do appear, to the lee of high ground in the south to SE light winds. North Wales, NW England and parts of Scotland. The rain foes gather itself today down to the SW. There will dampness and patchy rain for NE Britain and western Scotland, also over Northern Ireland but the bands of showery rain just keep on coming for Wales and SW England, and through the afternoon these spread over southern England. There could be some surface water issues from this rain and due to conditions on the ground. Further rain works its way over England this evening, heading NE and the Irish Sea stays murky and damp as does Wales.
UK temperatures during the weekend passed 17C. Today they are still above average around 12-15C, no widespread frost issues expected this week. Thursday morning looks nippy for Northern Ireland and Thursday evening for inland Scotland