Tuesday will see a lull before the first bout of blustery Atlantic rain moves in this week. A low, for Friday into the weekend, continues to look significant particularly for its rainfall. Today there will be fine, bright weather, not as warm as on Monday and there is still the overnight cold front to get rid of.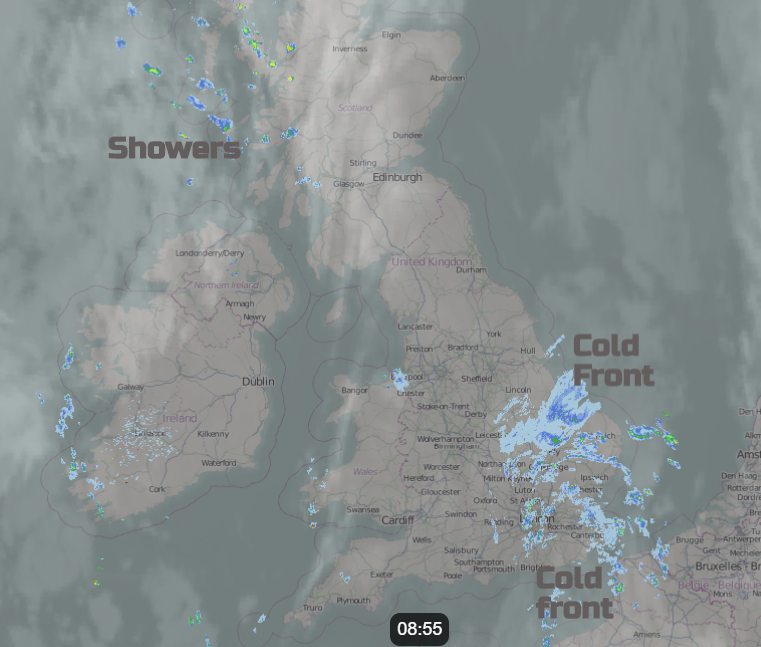 The band of cloud and patchy rain is over SE Britain this morning and has kept the temperatures up. Parts of northern Britain and Northern Ireland have seen clear skies, even glimpses of the Aurora overnight and so another chilly start this morning. There is some fog about first thing thanks to the nip in the air and hardly any breeze. There are already a few showers in the far NW of the UK but overall, today will be a fine day with sunshine, light winds and temperatures in the mid-teens. Depending on the clearance of the frontal cloud temperatures in East Anglia, SE England and Hampshire could reach around 18C. There will be some showery rain lingering for Kent, Norfolk and Suffolk into the afternoon.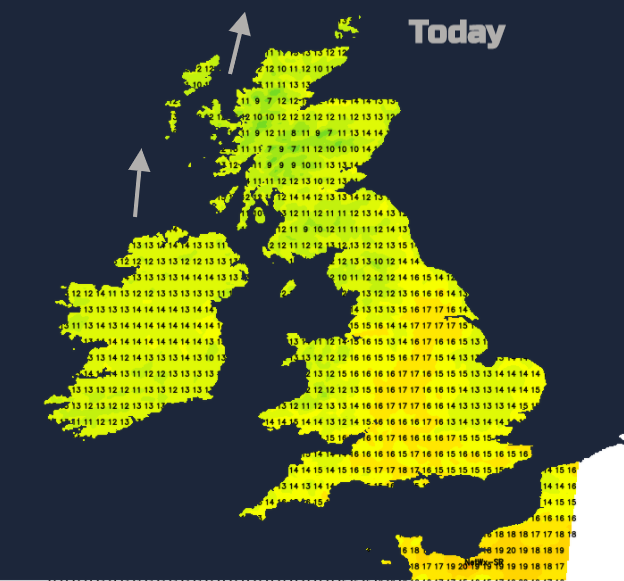 By this evening there will be a moderate southerly breeze through the Irish Sea, for the west coast of Scotland and Northern Ireland but calm over Britain. As a low pressure heads in from the Atlantic rain will spread over Ireland tonight as the winds pickup. The fronts will spread rain eastwards over Britain during Wednesday but pivot over Scotland resulting in higher totals here.