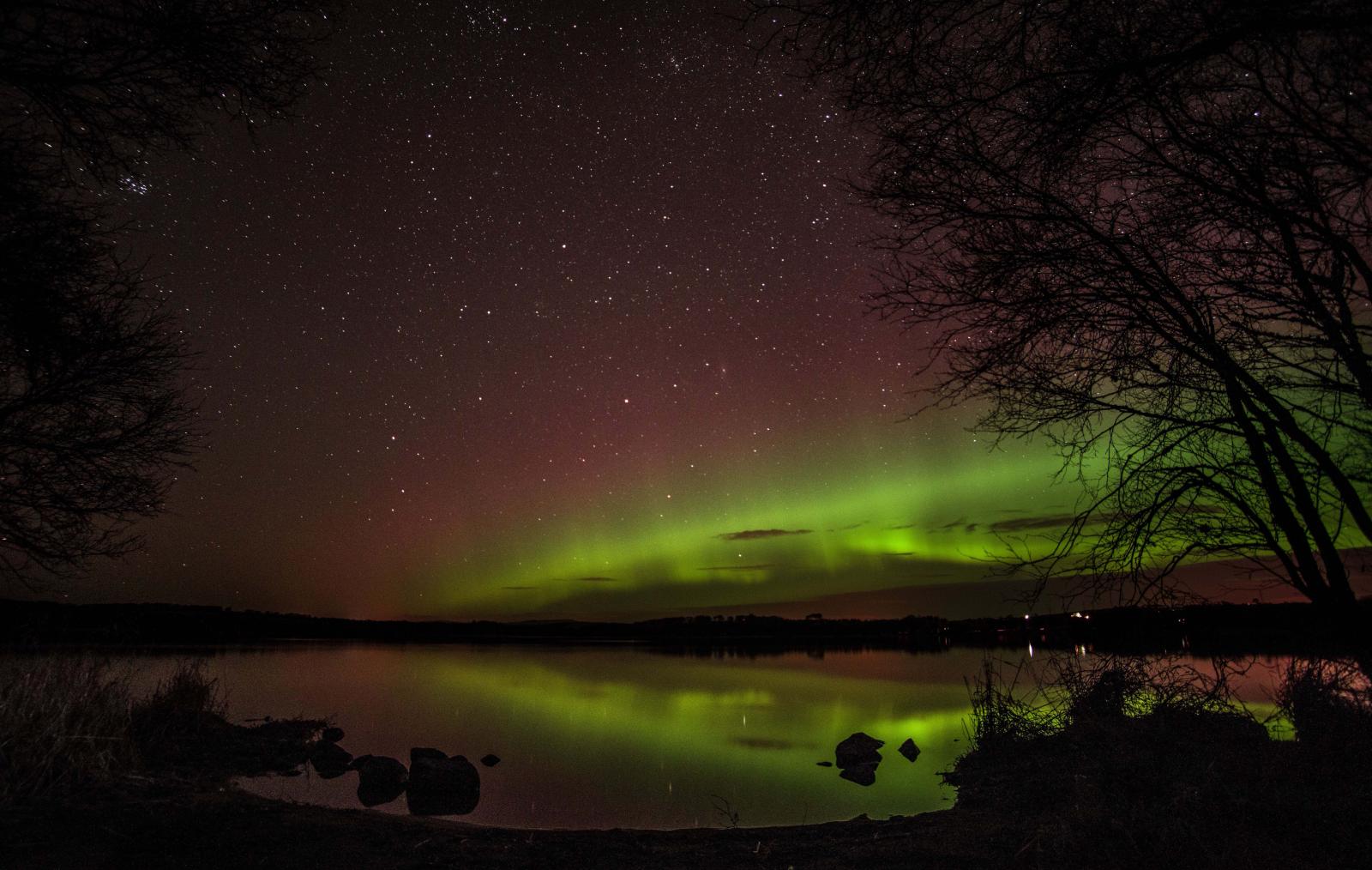 This week sees frontal bands thanks to Atlantic lows but also some lengthy clear spells. By night temperatures will dip down into single figures with a touch of frost. Northern Ireland has seen some particularly cold September nights this week. A minimum temperature of -3.7 °C at Katesbridge, Co.Down, a new September record for Northern Ireland.
There is a likelihood of seeing the Aurora this week so clear skies would be ideal. Officially, the new solar cycle has started. Canada and northern Scandinavia had a stunning show on Sunday night and there should be more to come, hopefully visible for the northern half of the UK at least. If you are heading out there will be some lulls, with light winds but it will still feel chilly. Later this week the UK weather looks more unsettled.
Tonight the frontal cloud will remain over much of England, away from the west keeping temperatures up a bit. Later in the night SW England and Wales cool off but Scotland and Northern Ireland turn chilly once more with a touch of frost. By dawn on Tuesday, Wales and the West Country will be brighter but there could some fog for the far north of England inland.
Tuesday - a few showers and some cloud to clear eastern England then fine. Dry and sunny for most with just a few showers from the west.
Tuesday night there will be clear spells for Grampian, Caithness and the Northern Isles and SE England as a low pressure heads towards Ireland. This will throw high cloud over Britain and Ireland so clear slots will come and go.