Altocumulus castellanus is a lovely small cloud to look out for that's been common over the past few days. They have castle-like turrets and flat bases, regularly taking on a dappled structure as if someones been across the sky with a paintbrush. Seen mostly during hot weather they produce little rain but are a precursor of thunderstorms. And, with a thundery low set to move North from France, the threat of heavy showers and storms will become more acute into the new working week.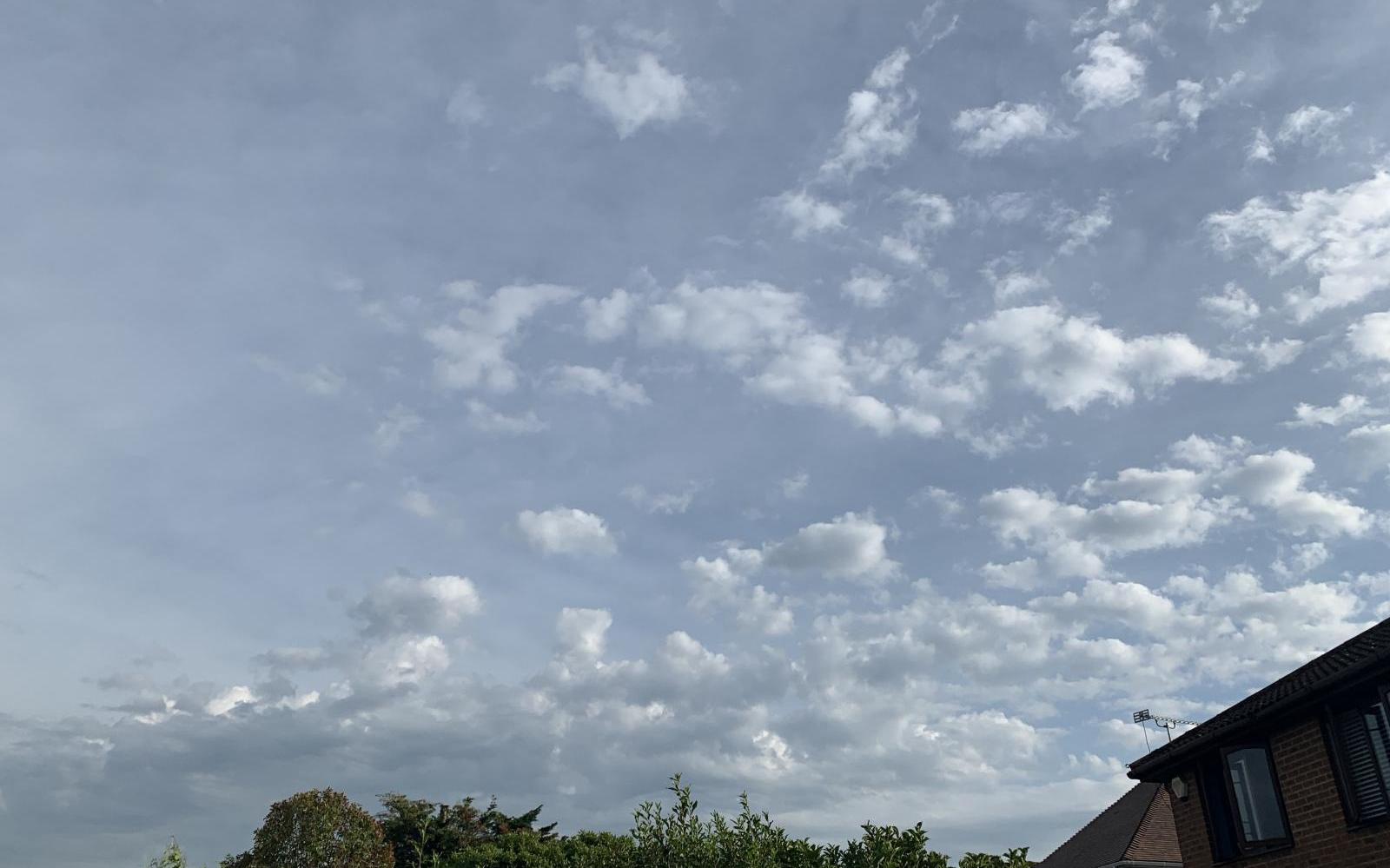 Photo taken by Harry
Many central and eastern areas are waking to grey, misty start, with murk off the North Sea extending as far West as Wales overnight. There's also been a little drizzle in places with the murk taking a while to clear from some parts, before 'burning' back to the coast. You'll then join much of the country in another mostly fine day, with sunny spells. Some cloud will build later to perhaps 'trigger' the odd sharp shower we've already had a few across the South East, but most parts stay dry.
A storm forecast has been issued for today.
It'll become very warm or hot and humid again, with a sizzling 32 or 33C over (90F) likely to the West of London and over other parts of the South and South East. Across much of England and Wales, temperatures will reach 22 to 28C, but a North or North Easterly breeze will keep North Sea coasts and some places further North cooler.