We're all going to see Atlantic driven typically July weather this week, with just subtle variations from day-to-day. It'll often be 'fair' rather than fine with variable amounts of cloud that'll occasionally bring showers - mainly to the North. It's not expected to be a particularly wet week though, with the driest weather and the best of the sunny spells in the East and South, where it'll be turning increasingly warm towards or by the weekend.
After the sunshine most parts saw yesterday and a fine start in the East and South today, Monday will see more cloud. This is currently bringing patchy rain to North Wales and the North much of which is light, but with a few sharper bursts in Pennine regions.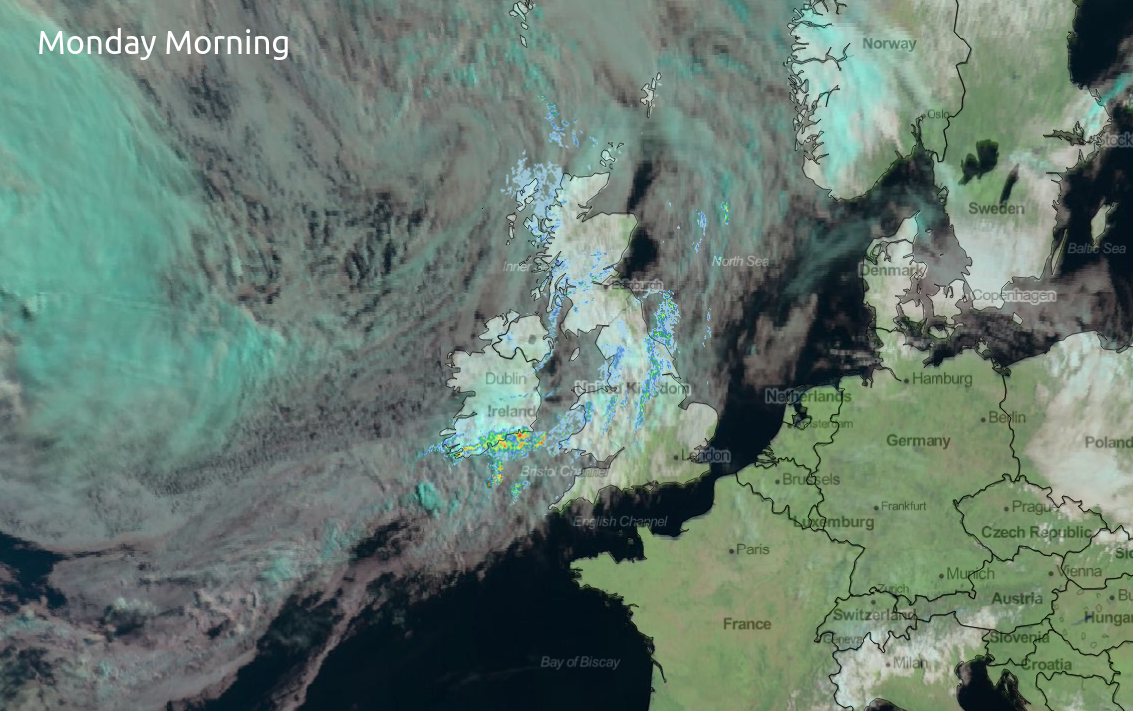 Across Northern Ireland and Scotland, there'll be a clearance through the day to sunny spells and just a few showers, these mostly in the West. Later the Midlands, central southern England and Norfolk see patchy rain, while remaining parts of East Anglia and the South-East stay dry. Across the South-East temperatures reach a very warm 23 or 24C locally 25C again but it'll be cooler elsewhere in a West or South-West wind, with 16 to 20C likely more generally and just 13 or 14C in the far North.