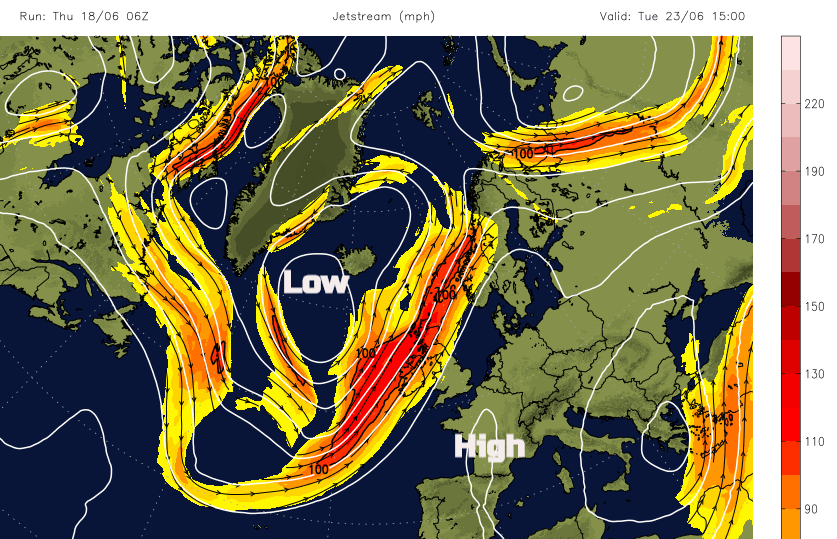 Developments from the other side of the Atlantic will see the Jetstream strengthening, a large low pressure dominating the north Atlantic for the start of next week. To the east of this elongating low, there will be a ridge of high pressure and this setup could pull up very warm air through France and the Low Countries, potentially to the UK.
---
Today many scientists, presenters, forecasters and environmentalists have been "#ShowyourStripes". Broadcasting the "WarmingStripes" graphic representation of our warming climate. You can input a region of the world, the UK, your country or even county and see the trend with a stripe for each particular year, from the past 100 years or more. (UK shown below)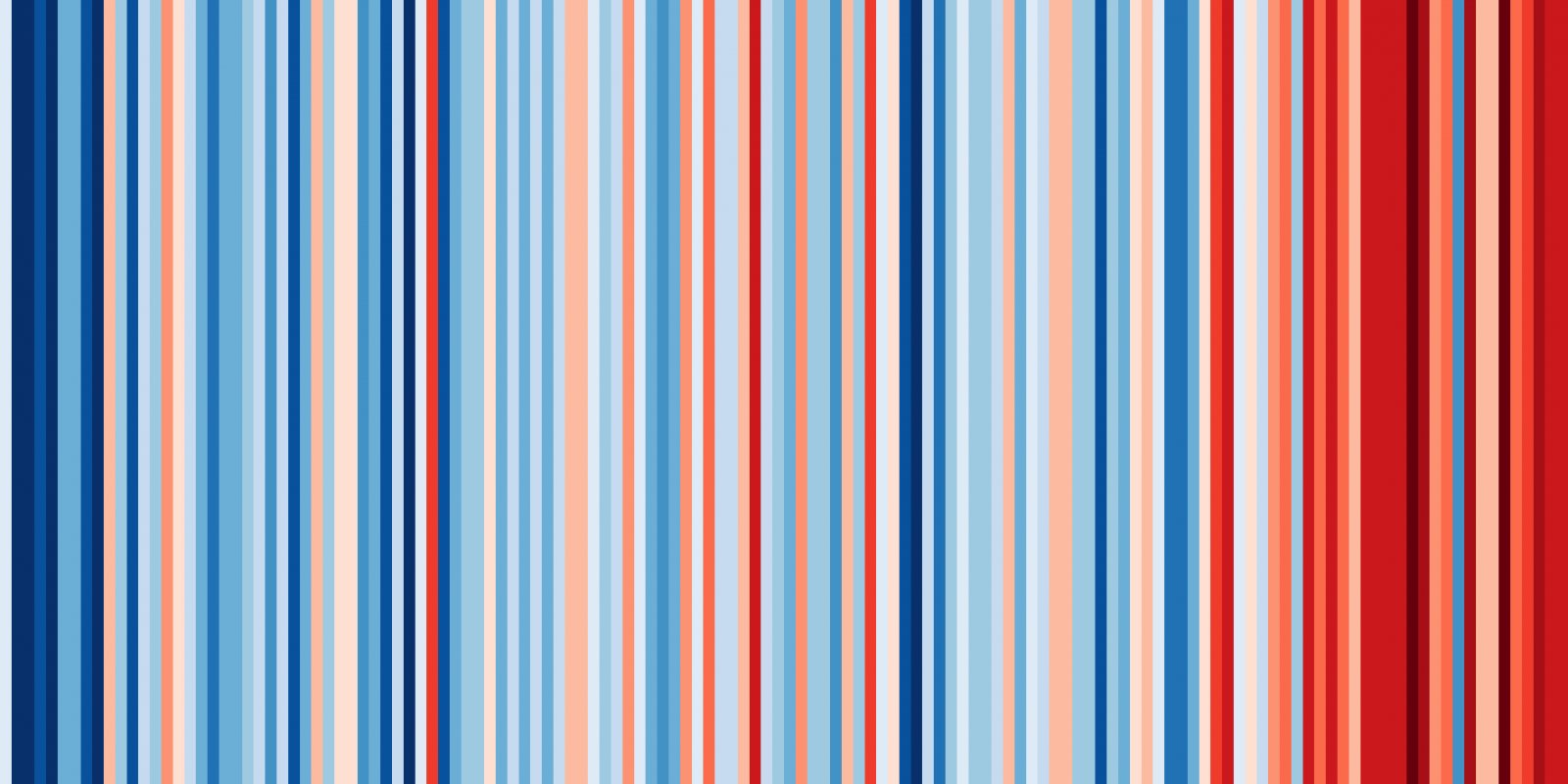 ---
Already this year we have seen the wettest UK February on record, the sunniest UK spring on record and the driest May on record for England. 2016 was the last time the UK didn't see temperatures over 30C and last year London Heathrow reached 34C on the 29th. The record for June is 35.6C.
Earlier this month, it had looked like June 2020 might not see temperatures of 30C this year. We're not there yet but this setup looks more likely now for London getting that high.
Heat-Health
Not that we particularly need any more phases or levels to be thinking about. Things are confusing enough with the COVID lockdown instructions. The Met Office works with Public Health England providing a service to monitor heatwave conditions. It is a forecast to help health professionals plan and adapt if several days of hot weather are likely.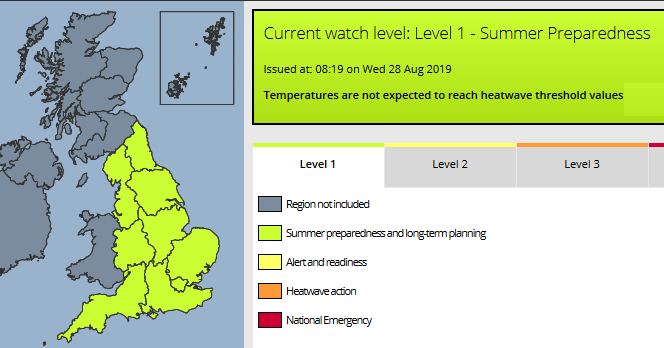 Currently, England is just at Level 1 the default summer preparedness level. Level 2 is only "Triggered as soon as the risk is 60% or above for threshold temperatures being reached in one or more regions on at least two consecutive days and the intervening night."
By Tuesday 23rd in a light southerly wind, SE Britain could see temperatures well into the 20sC. The same again on Wednesday with warmth reaching through more of the UK SE Britain looks to see temperatures of 24 to 29C, maybe 30C with more of Britain in the high teens to mid 20sC. Northern Ireland and western Scotland stick with high teens and low 20sC for the rest of the working week.
If you are looking at the week after that, the end of June, the start of July for school holidays in Scotland and Northern Ireland, well it looks like the heat will have gone and we're back to a westerly Atlantic flow. But that is a long way off in forecast terms just now