The fine weather continues although there some low cloud and fog about this morning. The visible satellite picture shows banks and pockets out in the North Sea, for Northern Ireland, near to northern Scotland and in the English Channel. Elsewhere there are clear skies and more sunshine but without the keen nippy wind.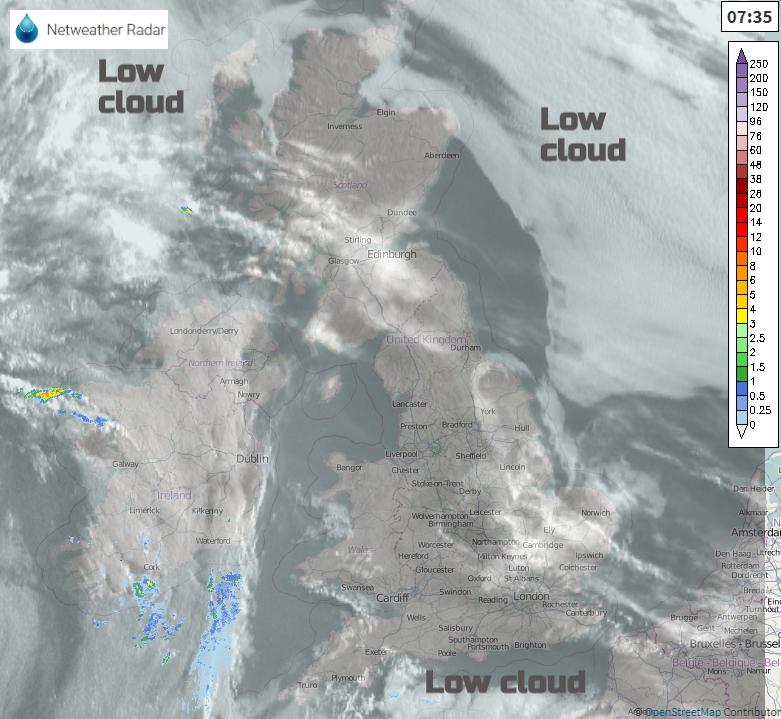 Herstmonceux in East Sussex reached 24.3C yesterday in the sunshine. 21.3C in Aviemore, 19.6C in Armagh and 23.1C in Porthmadog. Inland northern Scotland will again reach into the low 20sC as will southern Britain. For eastern Britain, still only 12 or 13C. It will be a dry, fine day as the early cloud disappears for most areas. There is the potential for the odd shower over SW England later on today.
With Cirrostratus cloud over parts of the UK on Thursday, there have been stunning views of sun halos and other optical phenomena such as parhelia.
The high pressure which has been dominating our UK weather has moved from Scandinavia westwards away to the north of Scotland and relinquished its steady hold, so our weather becomes less settled. An arctic flow is pouring down through Norway and Sweden and pushing cold across the North Sea. Various little features swing about, such a little low, a few troughs, occluding fronts which you will see on the surface pressure maps. So, a change from the clear blue skies, dry weather and sunshine to more cloud a scattering of showers and a more unsettled theme through the weekend.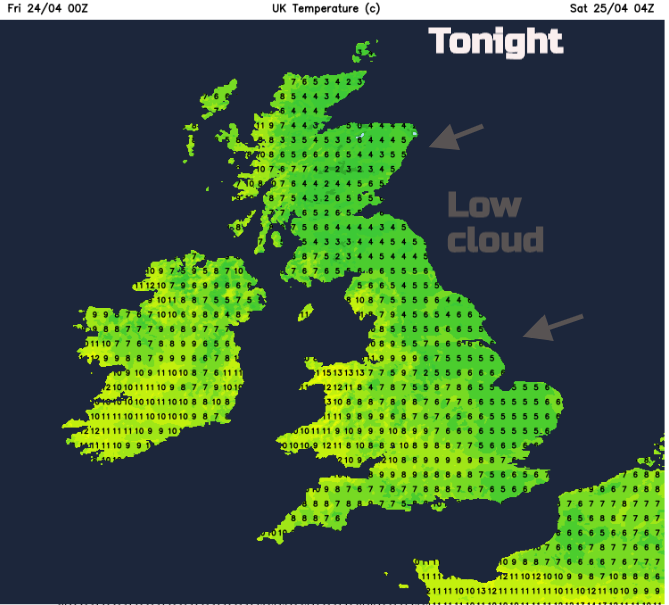 Tonight, cooler air will reach NE Scotland with the risk of a frost again as that bank of low cloud moves in over eastern Britain. Further west it remains milder.