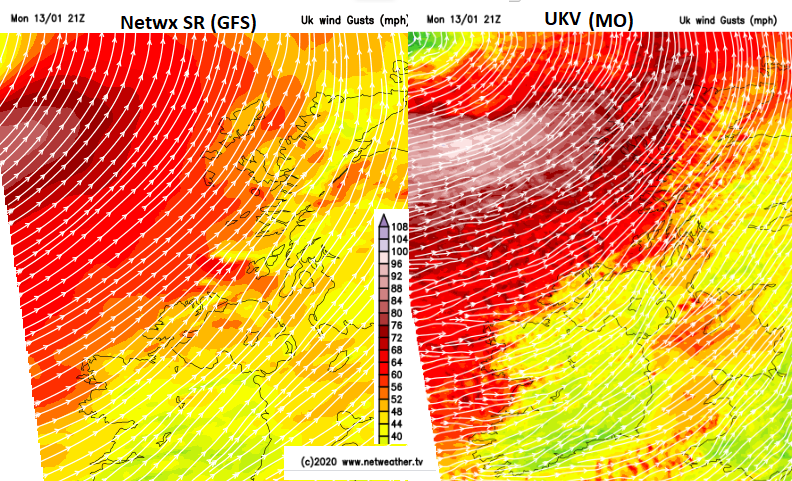 Winds - The main area of strong winds hits Ireland and Northern Ireland this morning, southerly with gusts around 60mph. These veer to the SW as the front passes and ease for a time. The strong winds move over Britain with gusts of 50 to 70mph mainly for western Britain and Scotland. By this evening it will be windy for more of England, along the English Channel from S/SW and through the Irish Sea.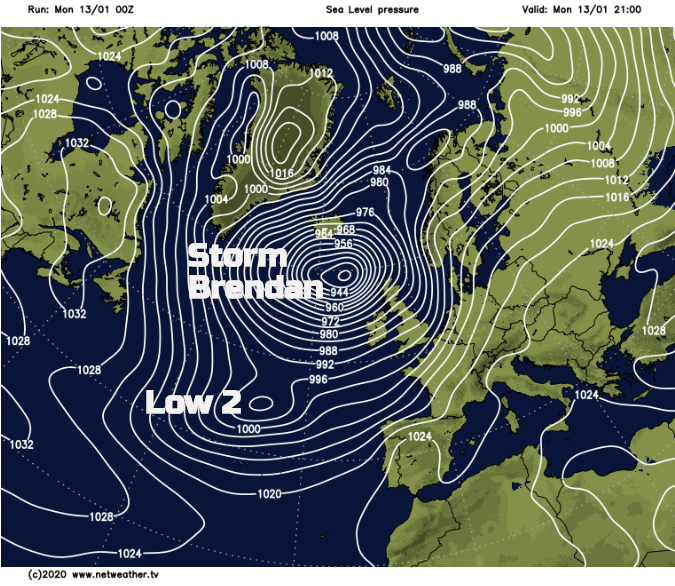 As the bent-back occlusion and low centre slide past to the NW of the UK even stronger winds are forecast. It could be a stormy night for the Western Isles as wintry showers rattle in depending on how close the low centre gets to NW UK before heading away northwards.
Ireland is covered with Orange warnings today for the winds. Northern Ireland, western Britain and NE Scotland including the Northern Isles have a yellow warning for winds. Last Tuesday's strong winds were westerly, today's area from a different direction.
"The strongest winds are expected around exposed coasts and hills. Here gusts of 60-70 mph are likely, with a few sites perhaps seeing gusts to 80 mph - especially around Irish Sea coasts and around the west coast of Scotland." Met Office
Snow- As the heavier rain moves across Scottish mountains, even north Pennines, Cumbrian Fells there will be some snow today and snow showers following tonight. Also, a little possible for the hills of Northern Ireland and Snowdonia. Warning for Snow and Ice out from UK Met Office as showers move in from the west.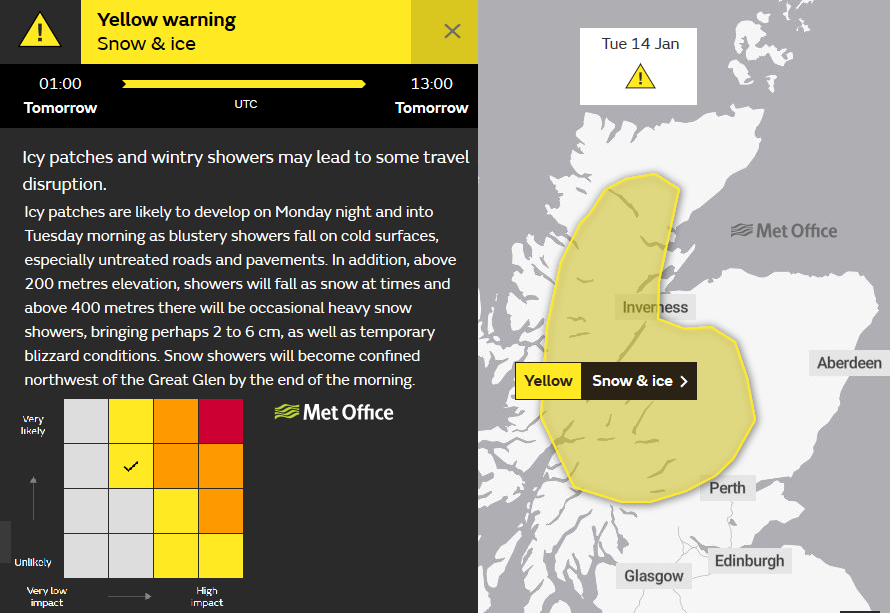 Flooding - "There is a significant risk of coastal flooding due to the combination of high spring tides and storm surge." Met Eireann. "Remember to Stay Back, Stay High and Stay Dry!" Irish Coastguard. The Scottish Environment Protection Agency has also issued advice "Coastal flood risk along mainland and islands coast lines from Monday. Wave overtopping expected and large storm surge raising high spring tides. Be prepared." SEPA.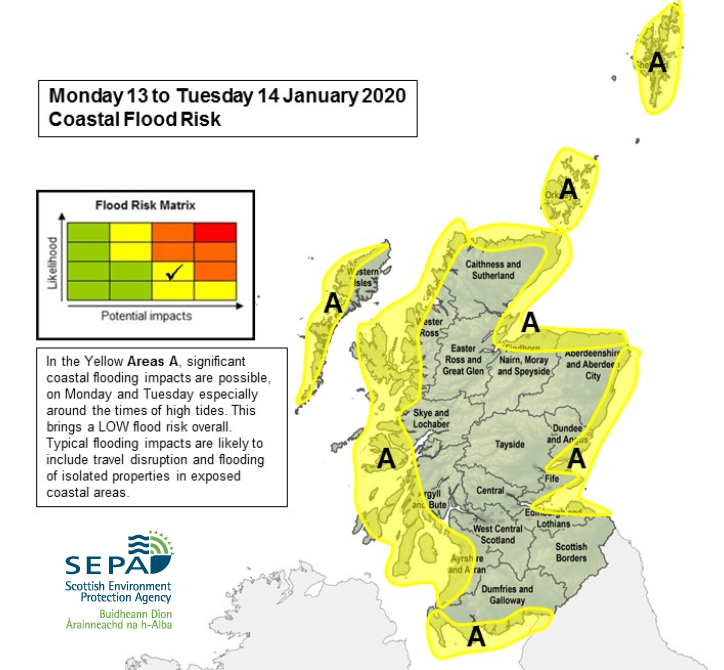 After a slight lull (away from the strong winds and snow showers for NW Scotland), a new low pressure heads up from the SW on Tuesday morning. This will bring strong wind and high gusts into Devon and Cornwall by lunchtime with rain ahead of the winds. There is much milder air within this system, temperatures rising into double figures for southern Britain. However, with colder air away to the north there could be a little hill snow as the rainband moves north through Britain and clips Northern Ireland. The strong gusts SW winds should take hold over Wales and England later on Tuesday afternoon and again for the evening rush hour.
There is a yellow warning for the winds from the Met Office "Strong winds will develop on Tuesday which may bring some disruption." We'll have to see how this wave develops once Storm Brendan is done, but today's weather looks to be the main event of this week.
More chat about #StormBrendan on the Netweather Forum