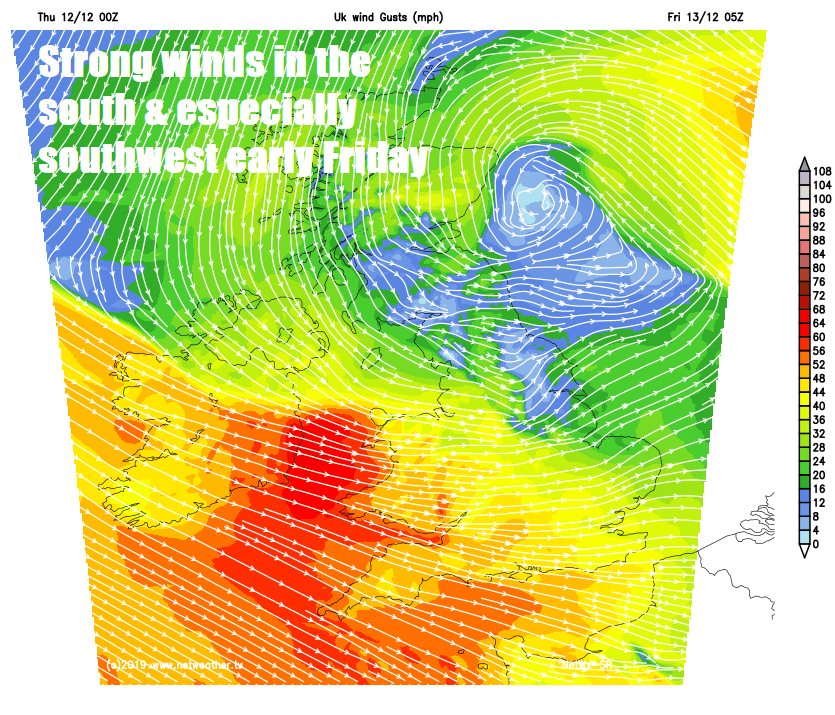 Friday
With low pressure slow to clear over the North Sea close to the northeast, a hang back of persistent rain and hill snow affecting NE Scotland in the morning, before clearing into the afternoon. Otherwise Scotland mostly dry and bright with just the odd shower near coasts. Further south, it's a case of sunshine and showers, most of the shower feeding in across N. Ireland, Wales, NW England and the Midlands, perhaps reaching the southeast, elsewhere mostly dry with just the odd shower. Some snow over the hills from these showers, as it will be chilly day for all, temperatures reaching 5-7C in the north, 7-9C in the south.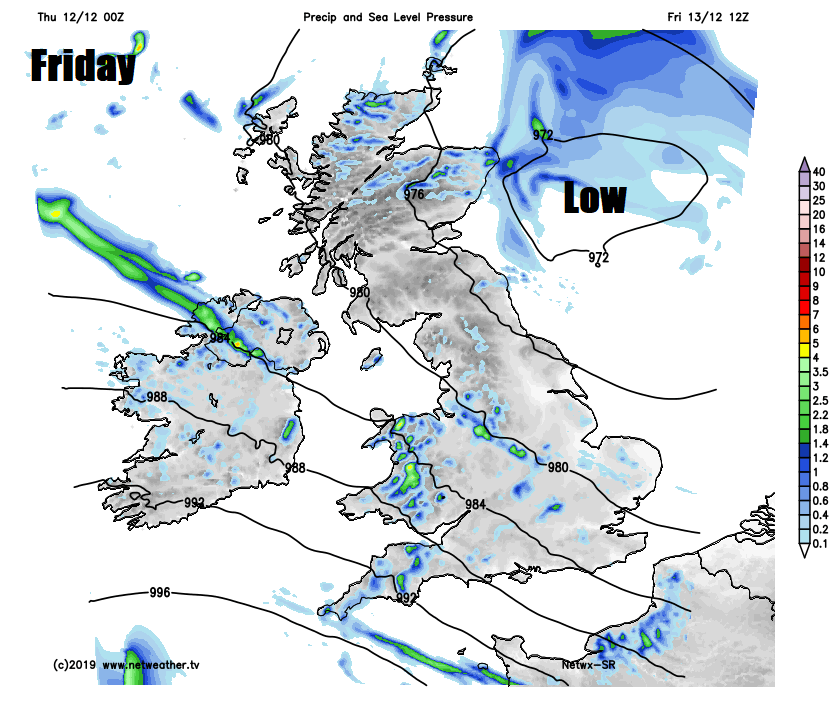 Weekend
There will be low pressure sticking by close to Scotland over the weekend, feeding in showers across much of Scotland and Northern Ireland, most frequent in the north and west. And as it will be cold here, showers falling as snow over higher ground where there will be further accumulations and to lower levels at times too. Highs in Belfast, Glasgow and Edinburgh only reaching 5-6C at best both Saturday and Sunday.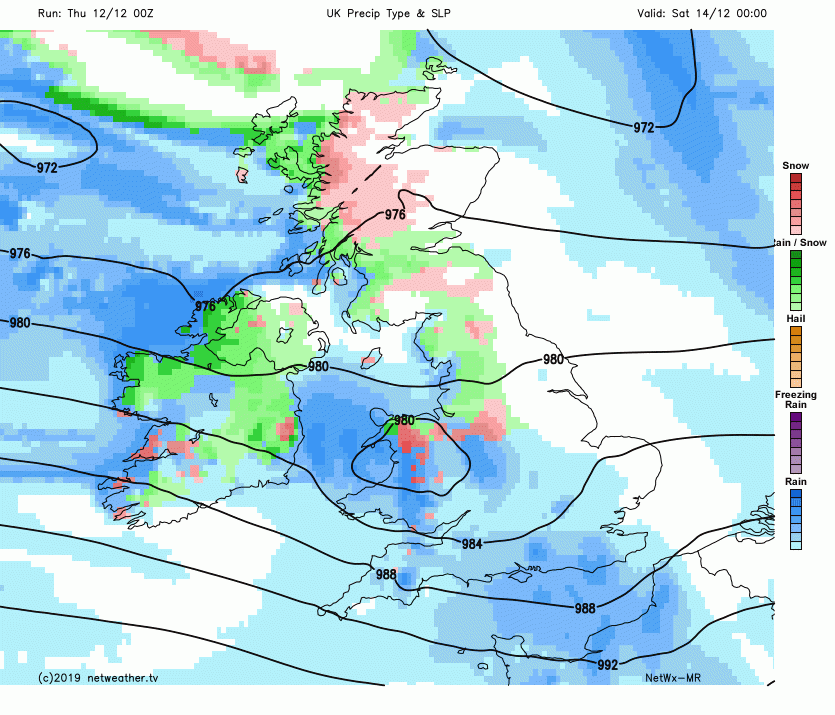 Across England and Wales, a more complicated picture over the weekend, Saturday during daylight looking mostly dry and bright with just the odd shower passing through the south and wintry showers in the northwest. But then Saturday evening a secondary area or wave of low pressure tracks across Wales and northern England, bringing a spell of heavy rain and northern hill snow, perhaps even snow to lower levels across north Wales and northern England for a time. Strong winds developing south of the low, with a spell of gales across southwestern then southern counties overnight. Sunday's looking like a day of sunshine and showers for England and Wales, showers most frequent across the south and west, falling as snow over northern hills.
Next week remaining unsettled. Chilly early in the week with Monday showery thanks to low pressure close to the north, Tuesday perhaps drier and sunnier - away from western coastal areas where showers are likely. Low pressure repositioning to the west from mid-week, so winds turning more southerly bringing in milder air. Showers or longer spells of rain affecting mostly northern and western areas.