There are three types of flooding being warned about today. Groundwater flooding on Humberside, River flooding risk still for the Severn, Lincolnshire and in East Riding of Yorkshire, these as flood warnings from the Environment Agency. There is also a Yellow warning for rain from the UK Met Office due to Surface Water flooding. From noon today until Saturday evening "Persistent rain leading to some flooding and disruption."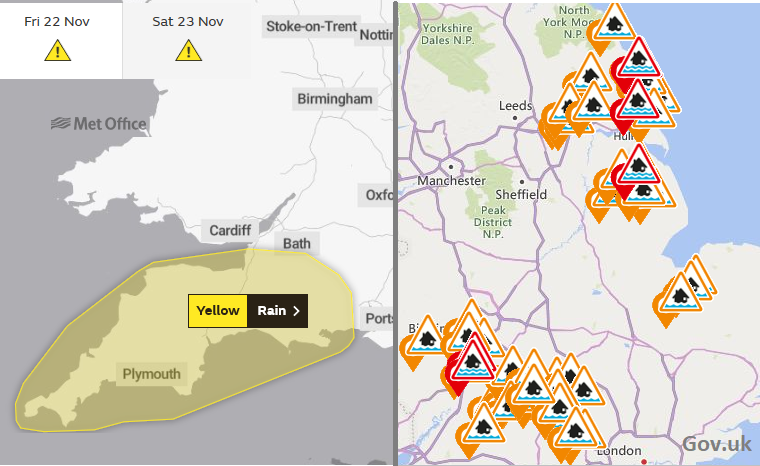 A low pressure has eased over the Bay of Biscay and will move up through France on Saturday and fades as it heads north over Scotland on Sunday, being over run by the next Atlantic low. Yet again surface low pressures are just getting stuck near to the UK as great meanders in the jet stream buckle overhead nearby. The jet dips further south next week and there will be more unsettled weather and so more rain for southern Britain, especially SW England.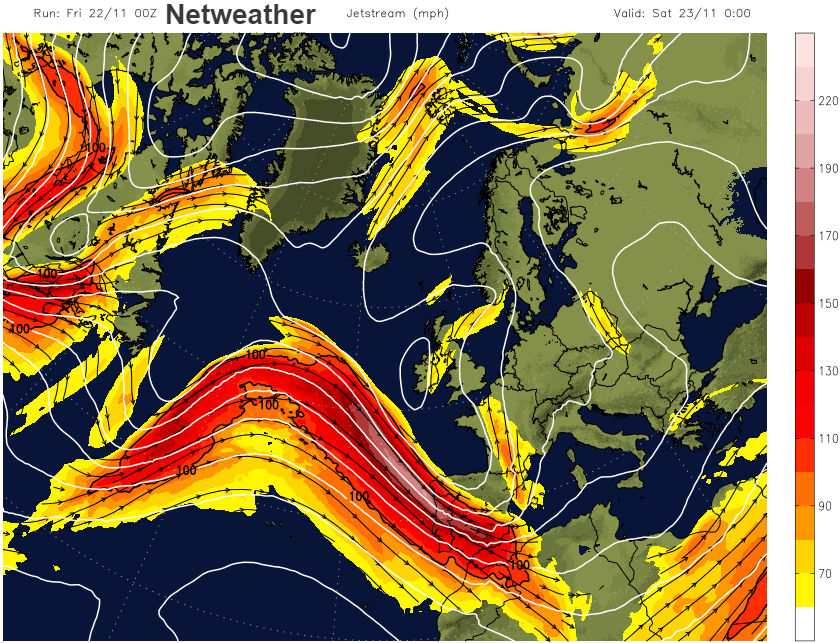 There are bands of rain rotating around this low pressure and ahead of it bringing more cloud to the UK today. It is a mild start with an east to south breeze. There are scattered bits of rain but one more distinct band over Northern Ireland and northern England which will move up into southern then eastern Scotland today. Over southern Britain, particularly SW Wales and SW England there are heavier pulses of rain which gather themselves by lunchtime, hence the yellow warning. This includes some thundery showers and by Saturday "20 to 30 mm is likely to fall quite widely, and 40 to 50 mm may accumulate in a few places, most likely across the higher ground of south Devon." Northern Ireland will also have some sharp showers today, it has been pretty wet here this week.