It's not as cold this morning, there is more cloud about and still some mist and murk. A low pressure is stuck to the west of Ireland and the frontal bands from this are barely moving, bringing rain to western Scotland, eastern counties of Northern Ireland, through the Irish Sea into western Wales, the Isle of Man and Devon & Cornwall. There is a Met Office yellow warning for Rain this morning over Cornwall highlighting the risk of travel disruption.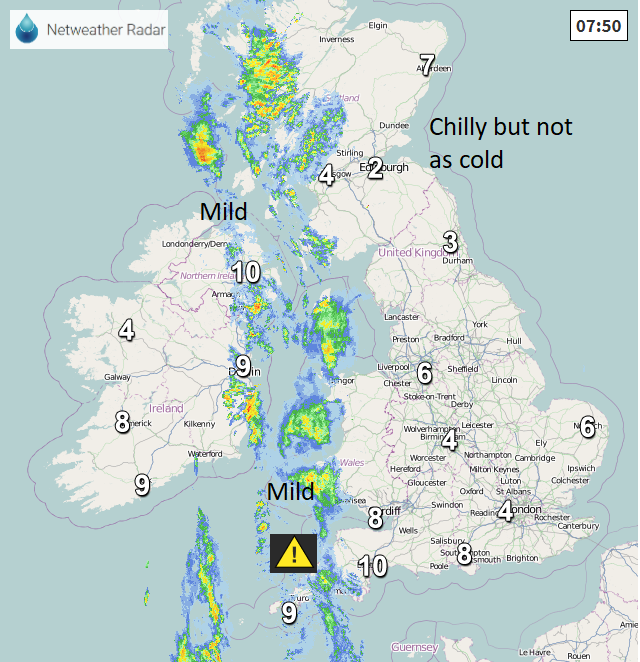 Today for western parts of Britain there will be this early rain, but it fades. It is also more breezy with a fresh SE wind for Wales, SW England through the Irish Sea and the North Channel. Although it stays damp and blustery for Dumfries & Galloway, the Inner Hebrides, Co. Antrim and Co. Down much of Britain will have a fair day with bright spells interrupting the grey skies. There will also be a brighter slot for Co Fermanagh and Co Tyrone before the next band of rain rotates in around the low.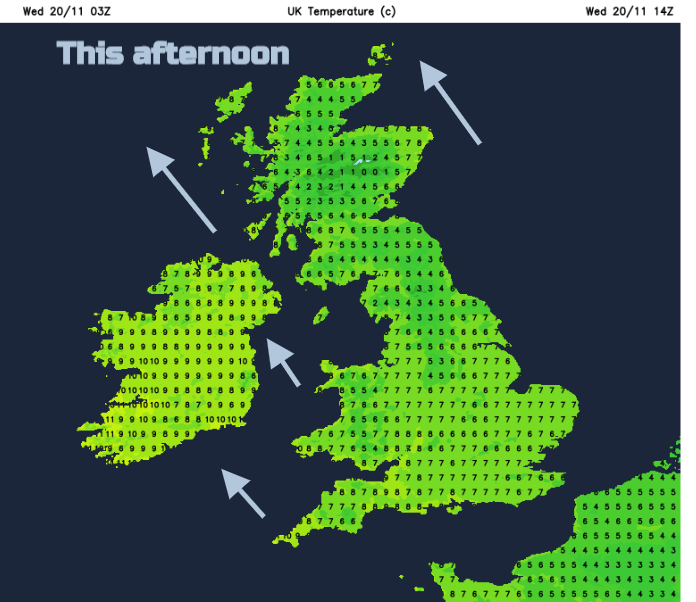 Temperatures will be around 6 to 9C today but feeling cooler where the breeze is brisk. More rain moves over Cornwall tonight where it stays mild, but for much of Britain it will be a cool night with temperatures around or just above freezing. Northern Ireland stays milder with more cloud.