These winds, a cold north or NE wind will bring wintry showers off the North Sea, into NE England and parts of Scotland. That dig of cold air could bring settling snow to the Scottish Borders, Cheviots, north Pennines for Thursday night.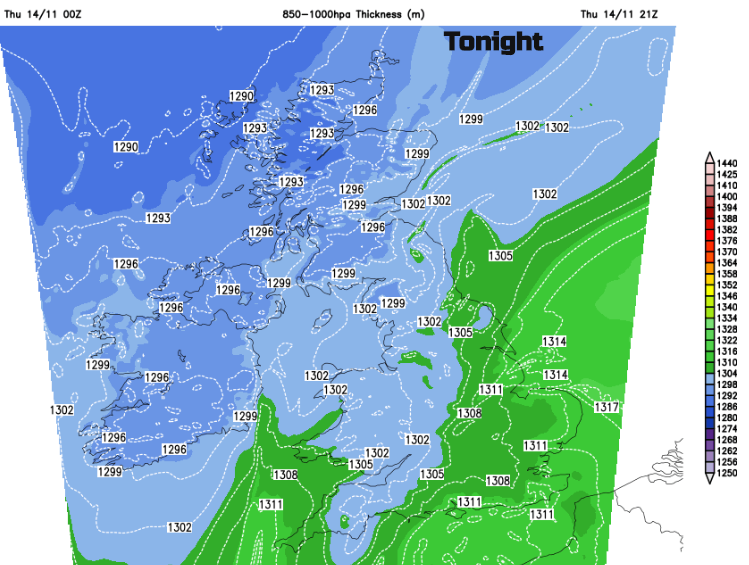 The frontal band continues to bring rain across parts of England and Wales, more in today's Front Page article. This brings the risk of flooding but also with the cold night air the chance of more hill snow, even again a little snow to lower levels this evening in the same warned areas.
A frontal band from the Atlantic on Sunday could bring hill snow to Wales and western Scotland but there aren't any signs this week for much more snow. The only snow signal comes from low pressure whirling in off the Atlantic with more rain, coming up against cold air and giving a small spell of snow, a bit like this morning. Nothing widespread or significant showing just yet.