For much of England and Wales, it's a high pressure type of day today, with some sunny spells breaking through and it'll stay mostly dry. But, that high is in retreat with some rain already affecting parts of Scotland and the far northwest of England. The unsettled weather will then spread through the remainder of the week.
For the next couple of days, much of any wetter weather will generally be in the form of showery or patchy rain. But it's set to turn very wet again across a good part of England, Wales and initially perhaps also southern Scotland during Friday and into the start of the weekend. At the same time, there is also the threat of gales or even severe gales.
There will also be a real contrast in temperatures north to south by the end of the week. To the north, from Thursday onwards, it's likely to be cold enough for higher ground to see some snow. But in contrast temperatures in the south will be rising into the mid maybe even high teens. It'll be along the boundary between the colder and warmer air masses where the heaviest rain is likely, but at this stage, confidence in exactly where that will be is low.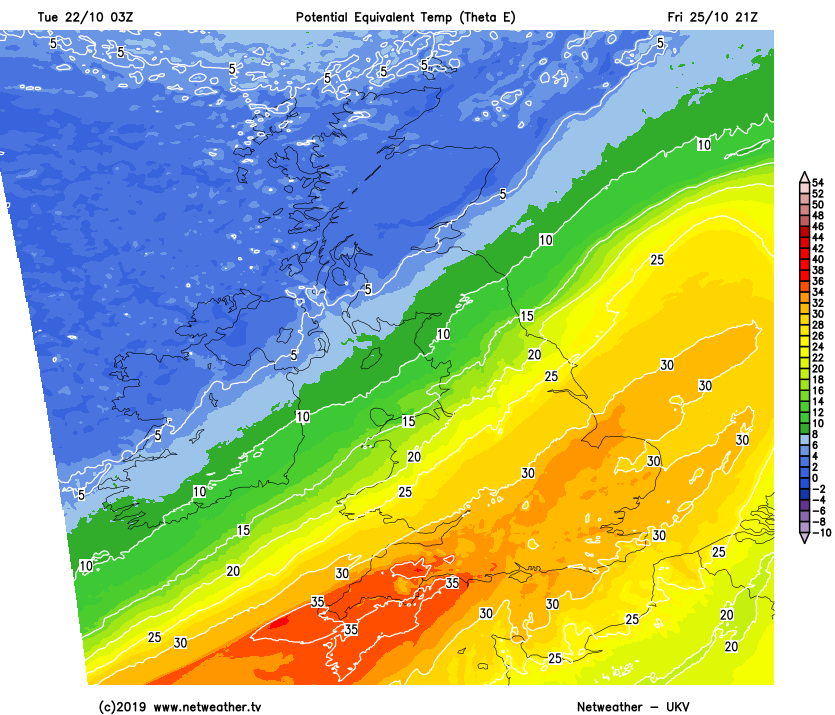 Once the rain eventually clears away during Saturday, it's the chillier air which will have won out - leaving behind sunshine and blustery showers. These will be most frequent in the north and west and still wintry up over the hills and mountains in the north.