With a wet, blustery not too cold theme looking to more likely than not to continue in the coming months we might have to get used to soggy ground and dodging puddles. There has already been plenty fo rain this October and before a large Atlantic low pressure churns its way over the UK for the rest of this week we have trouble from the south.
Thunderstorms are marching north. There already was a yellow warning for heavy rain over SE Britain but the UK Met Office has now issued an Amber warning as there is an area of thunderstorms and heavy rain which may bring travel disruption. Moderate impact and likely risk of occurring on the impact matrix.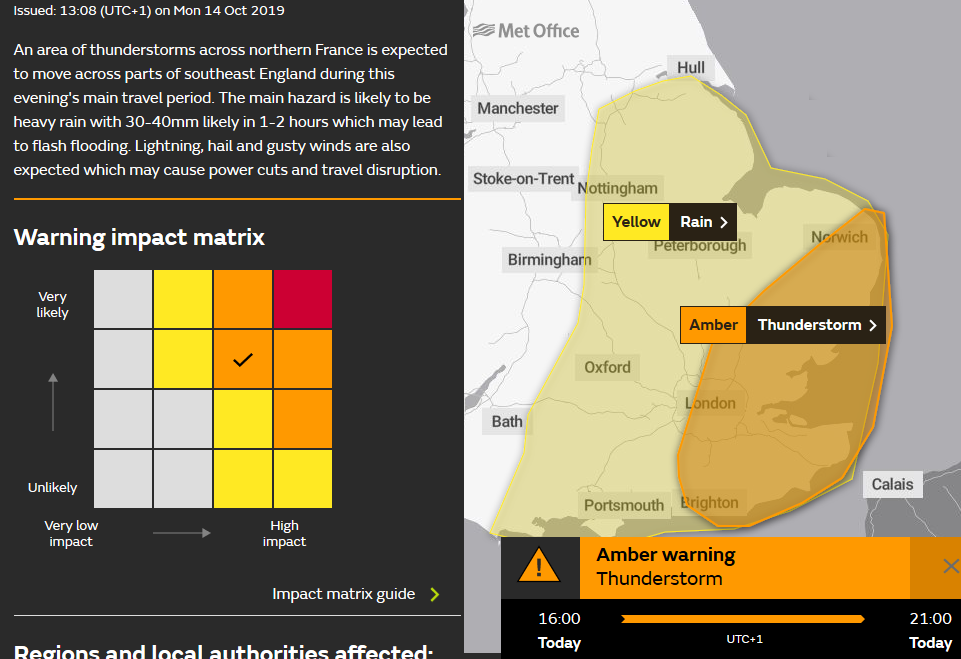 "An area of thunderstorms across northern France is expected to move across parts of southeast England during this evening's main travel period. The main hazard is likely to be heavy rain with 30-40mm likely in 1-2 hours which may lead to flash flooding. Lightning, hail and gusty winds are also expected which may cause power cuts and travel disruption."