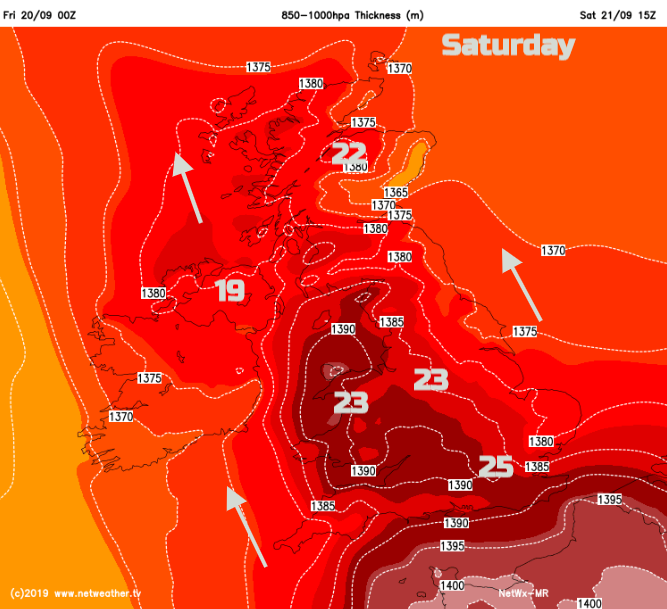 Many places will have a lovely day with warm sunshine, quite a breeze from the SE but staying dry. However, a weather front will bring cloud from the west and outbreaks of rain. The risk starts in the afternoon but looks more likely by Saturday evening. So, clusters of showers with even thundery downpours for SW England, into Wales and Northern Ireland.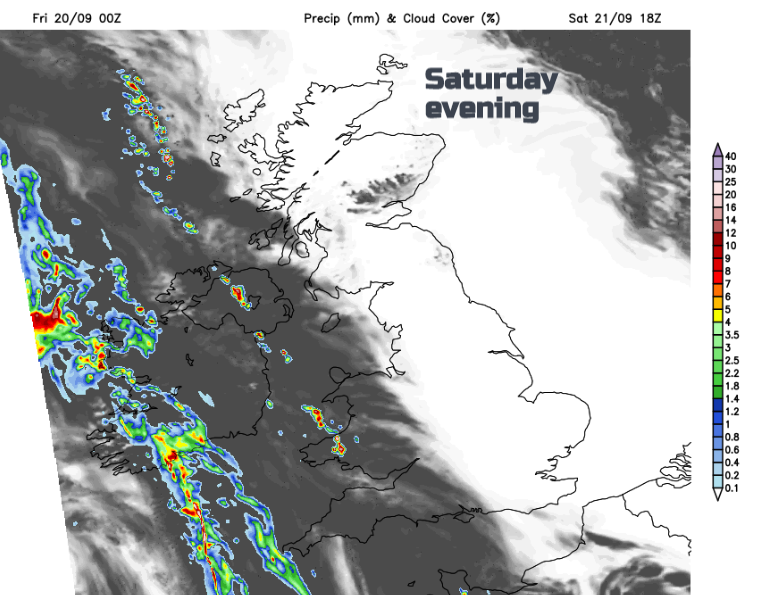 This change continues steadily as more cloud and further outbreaks of rain move over Britain during Saturday night. The winds do ease down as the warmer air from Saturday begins to seep away eastwards. Coming up against this from the SW will be bands of rain and further thundery bursts on Sunday.
The timings of the rain bands keep changing so don't put too much store by your weather apps detail. Eastern England could heat up again if the sunshine remains, up to the mid 20sC and Scotland into the low 20sC, particularly for the NW Highlands. SW winds edge into Wales and the West country with more cloud and patchy rain, so it will be fresher here. Northern Ireland keeps a fresh SE wind with the risk of rain on and off, a blustery Belfast marathon with temperatures in the mid-teens.
Next week
Low pressure takes over for next week bringing windy weather to the UK and a much more unsettled picture. Bands of rain spin up from the SW, welcome rain for parts of the south and there is a cooling trend. Quite a change from today's' weather and there is some tropical energy in the mix too, from the other side of the Atlantic. How Hurricane Humberto could influence our UK weather.