After ex-Humberto's interactions with the other lows in the north Atlantic, a low pressure containing the remnants of Humberto will head our way.
Currently, the high pressure over the UK is bringing a lot of settled, fine, sunny and then warm weather. The jet stream, high above the surface has an amplified pattern, lots of bends in it. It isn't as fast-moving nor powerful and is being displaced north and south. By the end of next week, a more zonal flow will be in place, powering straight across the Atlantic, and helping to deepen low pressures that arrive near to the UK. The change is not straightforward, there are plenty of wriggles and dives over the weekend and earlier next week, but the shift is clear in the end.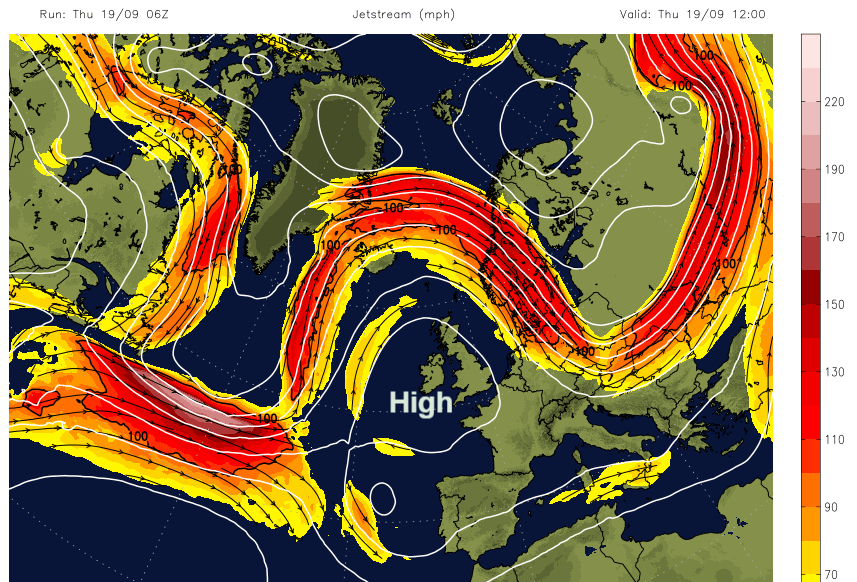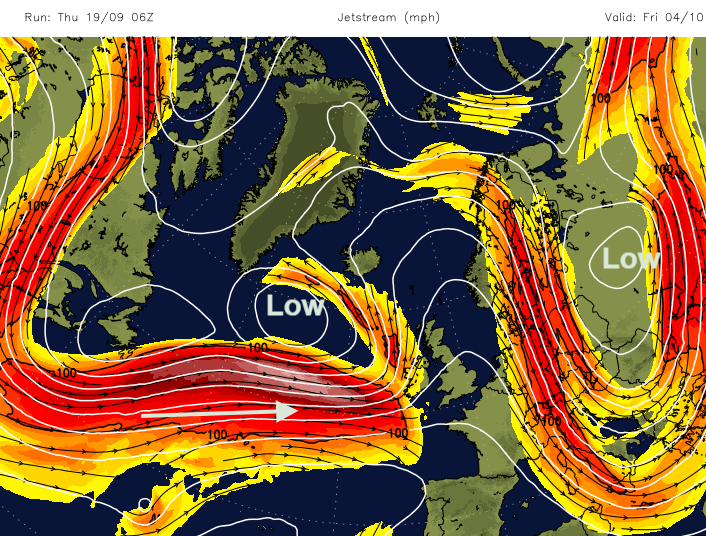 Confidence in the forecast further ahead is usually low at this time of year due to the addition, into the forecasting pot, of Atlantic tropical storms and hurricanes. They have a powerful influence up through the atmosphere, with their extra energy and warmth but are relatively small features with big variation in possible paths. Following Humberto will be Jerry, no sign of Tom.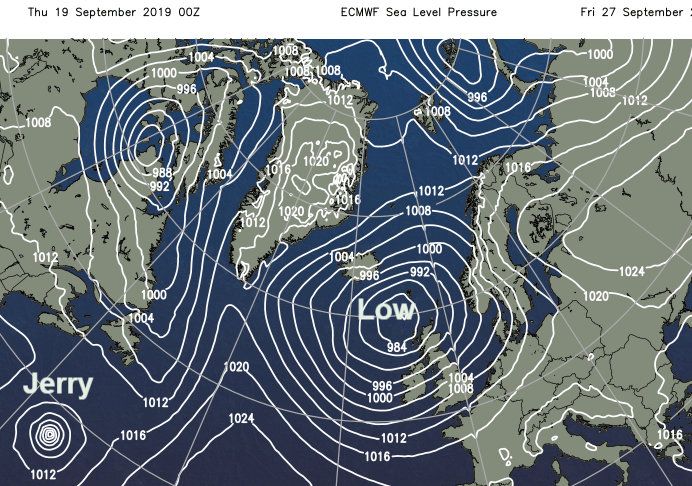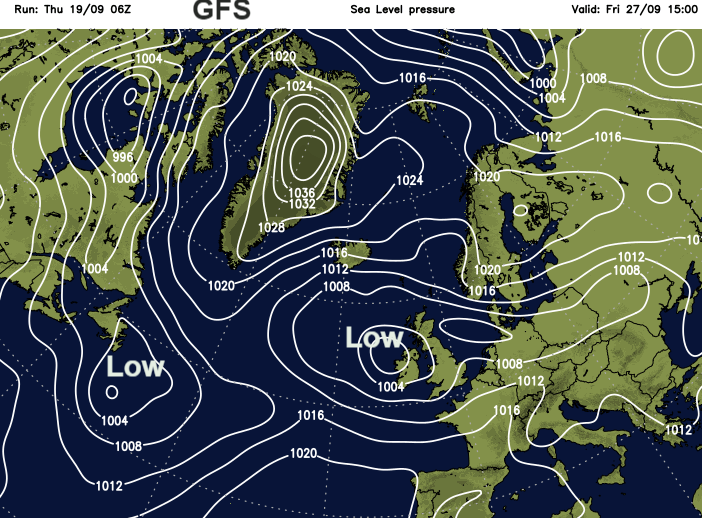 Same time a week Friday but different depths for the two key lows.
What we will see here in the UK is a shift from quiet anticyclonic conditions to more lively, windy weather with some rain and a more blustery autumnal look to the weather for the end of September thanks to an extra push from what was Hurricane Humberto.