A similar day with plenty of fine, dry and sunny weather. Winds will be lighter for most but there will be enough of a NE breeze over Kent and the Thames estuary to make it feel cooler, also for the north Norfolk coast. Temperatures of 14 to 19C. The cloud cover remains for northern Scotland with patchy rain at times.
Though the week the high slips to the east and more unsettled weather around a large low pressure nudges our way. It takes a while, but Ireland becomes blustery on Friday and the UK windy by Saturday. This flow from the south will also draw up warmer air. Temperatures rise on Thursday, into the low to mid 20sC by Friday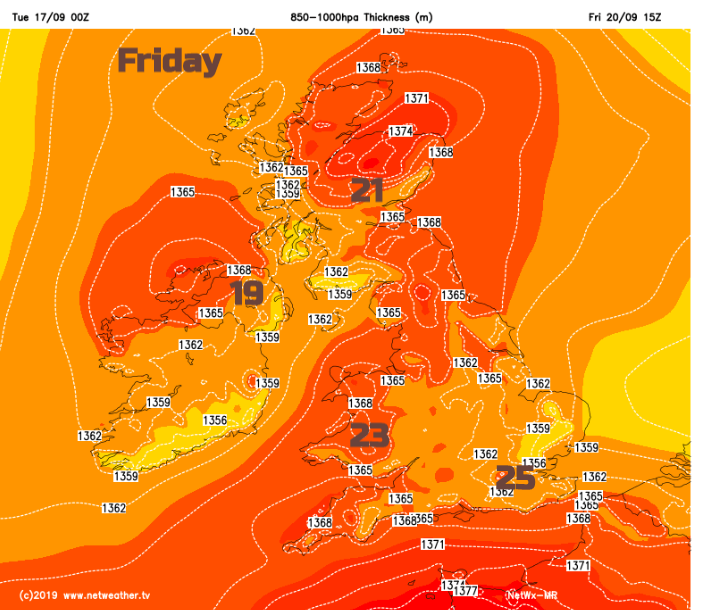 It could be even warmer by Saturday. The unsettled weather begins to move over Ireland during the day and into Wales and SW England later on Saturday with the risk of some thundery bursts. The warmth will try to cling on in the east on Sunday as the outbreaks of rain and cloud spread on the veering flow.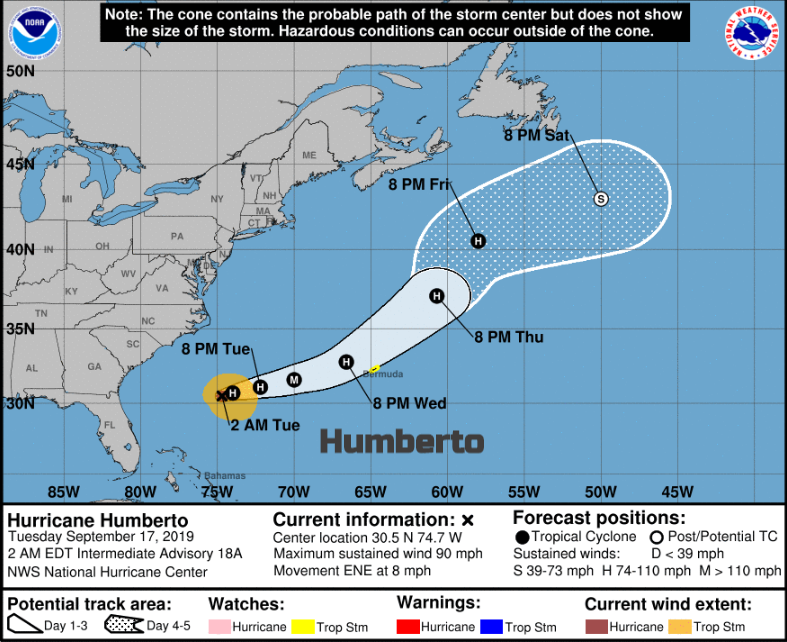 Well out in the Atlantic, the other side, is Hurricane Humberto, which Bermuda is keeping an eye on. This will head north but have quite a wander about before it's remnants could get caught up in the flow towards NW Europe. The GFS shows a small low head towards the UK later next week, a fair way off.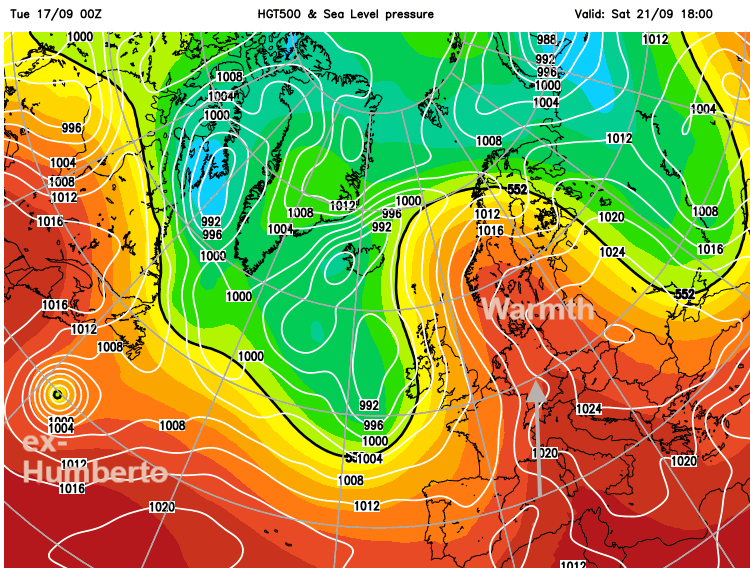 Watch out for hype. Top temperatures this week look to be 28C 82F, that is above average, it's only mid-September so doesn't need to be labelled "an Indian Summer" and there are no UK worries from (ex-)Humberto at this time.