We have a cold front moving slowly South across the country, with gales over the far North of Scotland, bringing a few blustery showers to Orkney and Shetland. These'll fade through the day as winds decrease, with central and northern Scotland seeing some sunshine. Along the front, there's patchy rain affecting parts of northern England, southern Scotland and Northern Ireland where some of the rain is quite heavy.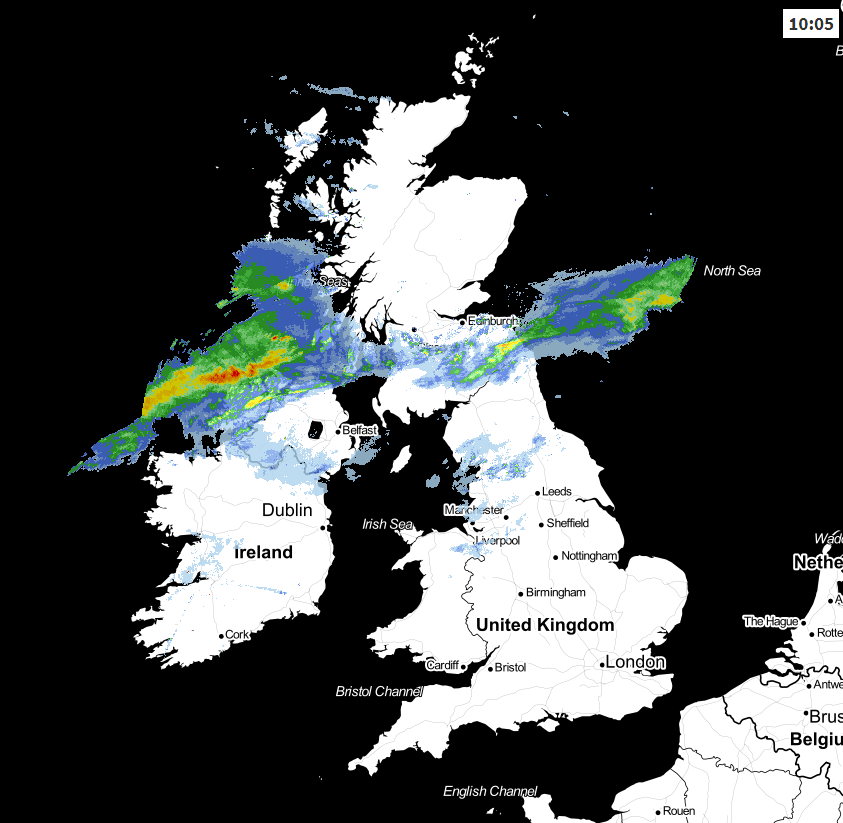 Check the latest rain radar here.
To the South of the front across much of Wales, the South Midlands, Home Counties and southern England it'll be another dry day with sunny spells. Although unlike yesterday, there'll be more in the way of cloud at times in a mostly light Westerly breeze. The best of the sunshine will be in the South where it'll become warm or very warm again, as temperatures reach 22 to 25C. To the North of the front, however, it'll be cooler, with temperatures getting no higher than 13 or 14C over northern Scotland and 16 to 18C more generally.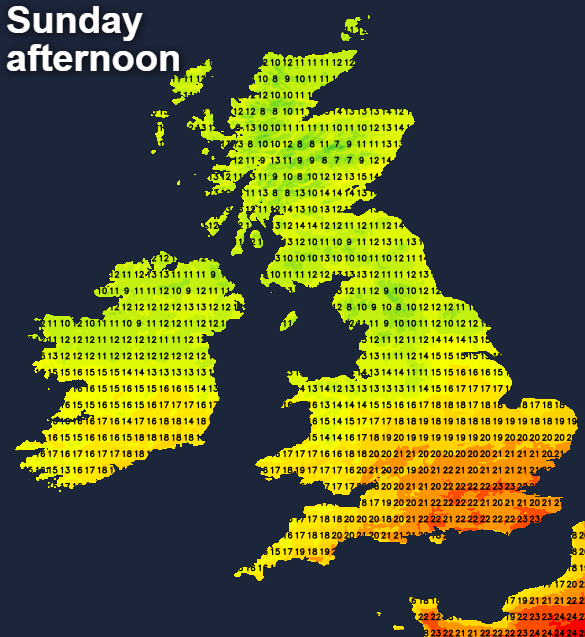 Orkney and Shetland may see further rain or showers moving in overnight as a South West wind freshens again, with the rain clearing from Northern Ireland into the evening. This'll leave the province together with most of Scotland with clear spells after dark. Light winds will allow a few mist or fog patches to form in rural areas. It may also turn cold enough for a touch of grass frost in some vulnerable glens as temperatures fall to 4 to 8C and 2 or 3C in the coldest spots. Southern England may also see clear spells, but across parts of the Midlands, North Wales and northern England there'll be some rain, that'll prevent temperatures from falling below 8 to 11C.