Tropical cyclones have been stirring up the Atlantic atmosphere, even once they have lost their tropical characteristics, faltered and changed into more run of the mill low pressures. They have shoved the jet stream, running way up high and caused perturbations that have resulted in unsettled weather over Spain and the western Med. and will bring some September warmth to the UK.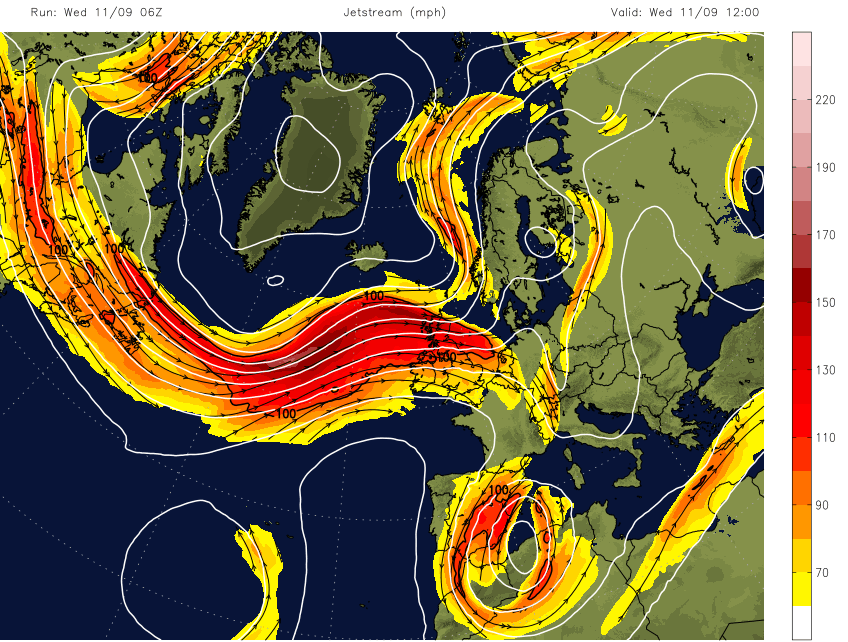 Earlier this week a cutoff vortex setup over Iberia and it has been very wet. Holidaymakers will be quite disgruntled, especially when the UK gets a bit of warmth. There are heavy rain and thunderstorm warnings, with gusty winds and large waves for the Costa Blanca, including Alicante and Benidorm and the Balearics, so Ibiza and Majorca. There is the risk of flooding as the warnings continue this week, easing at the weekend.
For the UK, it will be warmer on Thursday with 24 or 25C forecast for the London area. This air was part of Tropical Storm Gabrielle, now remnants mixed up with rain moving across the UK.