A depression to the North West of Scotland will work it's way slowly eastward through the weekend. This will bring blustery showers mostly to North and West, although there are signs of some drier, warmer weather moving in particularly for the South from Wednesday or Thursday of next week.
With yesterdays rain now out of the way, most places are waking to much brighter conditions today. There'll be sunny spells especially over England, Wales, East Scotland and towards Down and Armagh. But with a few mainly light showers moving East over England at first this morning soon clearing into the North Sea.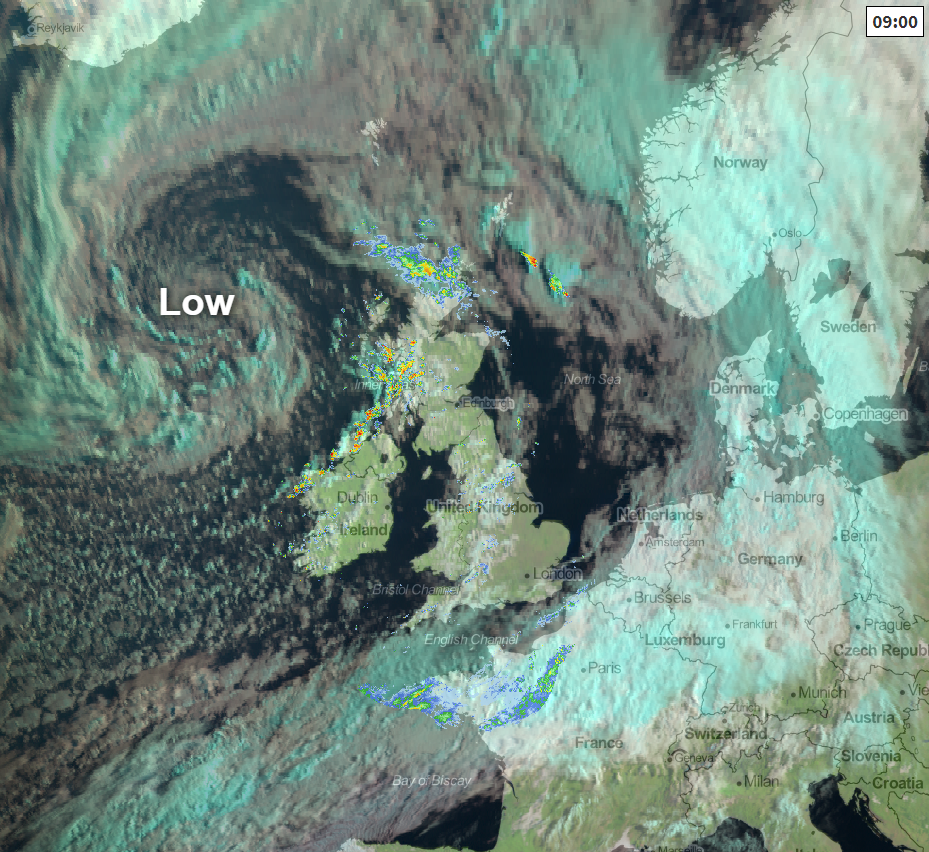 Radar and satellite image at 0900 this morning.
Some build-up of cloud will lead to a scattering of blustery showers by the afternoon mainly over Northern Ireland and in the West, but most places will miss them and stay dry. There'll be an occasionally fresh and blustery South-West wind, that should decrease towards evening in the South. Top temperatures between 18 and 22C however, will be a little disappointing for mid-August.
Across the North and West of Scotland, there'll be more in the way of blustery showers some heavy, with the chance of local hail and thunder later. A fresh or strong South or South-West wind will give gusts in excess of gale force in exposed areas and the more substantial more squally showers, with temperatures here getting no higher than a rather cool 14 to 17C.