Despite the rain, wind and showers, it'll be a very warm day in the east with East Anglia and the southeast seeing highs of 24-26c. Elsewhere, 21-24c will be typical for all but the north of Scotland, which'll be trapped under the rain band and peak into the teens at best.
Overnight, the rain should finally clear the north of Scotland. But elsewhere the showers continue, and the winds will start to peak in southern England and south Wales. They'll continue to blow into Saturday as well, spreading further north into the rest of Wales and a good part of England with Lancashire and Yorkshire likely to be northern limit. Gusts of 50-65mph are likely in exposed places, which with trees in full leaf could cause some disruption.
There are Met Office warnings in place for both the rain and wind over the next couple of days.
The showers will tend to ease in the south tomorrow, with just a scattering left. Further north with the centre of the low over Scotland, they'll be more frequent and slow-moving under lighter winds. Much like today, some will be heavy and thundery with rainfall totals quickly mounting up underneath them.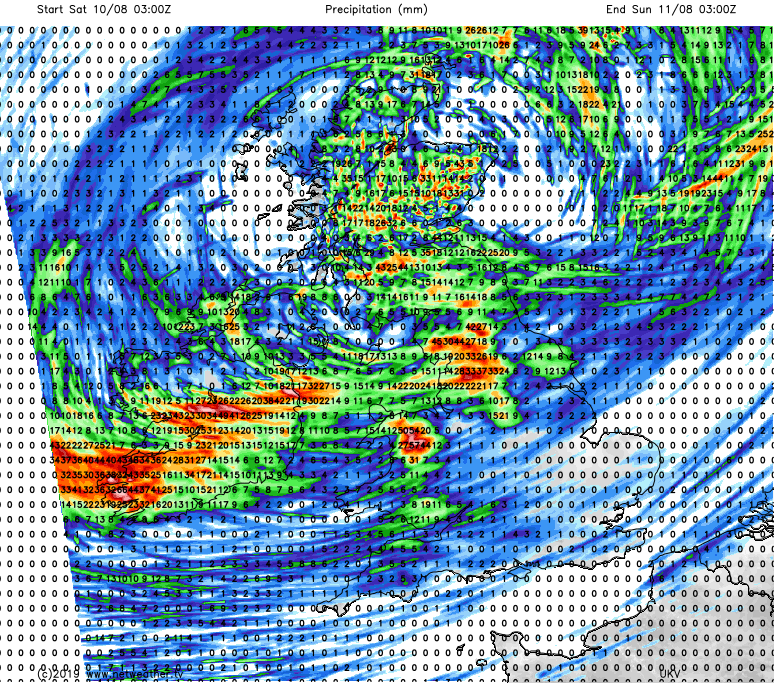 The low pressure system will eventually clear the northeast of Scotland on Saturday evening but it'll leave more showers in its wake. The strongest winds will ease from the southern half of Britain though, but it'll stay breezy or even blustery.
Sunday then brings another day of sunny spells and showers. These may merge into a longer period of more persistent thundery rain in northeast England and southern/central Scotland as well. The northern half of Scotland may be best placed to avoid the majority of the showers though.
Into next week, well it's more of the same really. Low pressure will stay in charge for the majority of the week so expect sunshine and showers to be the main theme. There'll also be the occasional longer spells of rain, some windy periods and just the odd drier, sunnier interlude.
When will the unsettled weather end?
If you're looking for hope of an end to this spell of dodgy weather, there are some signs that the final week of the month may see high pressure playing more of a part - potentially good news for the bank holiday weekend.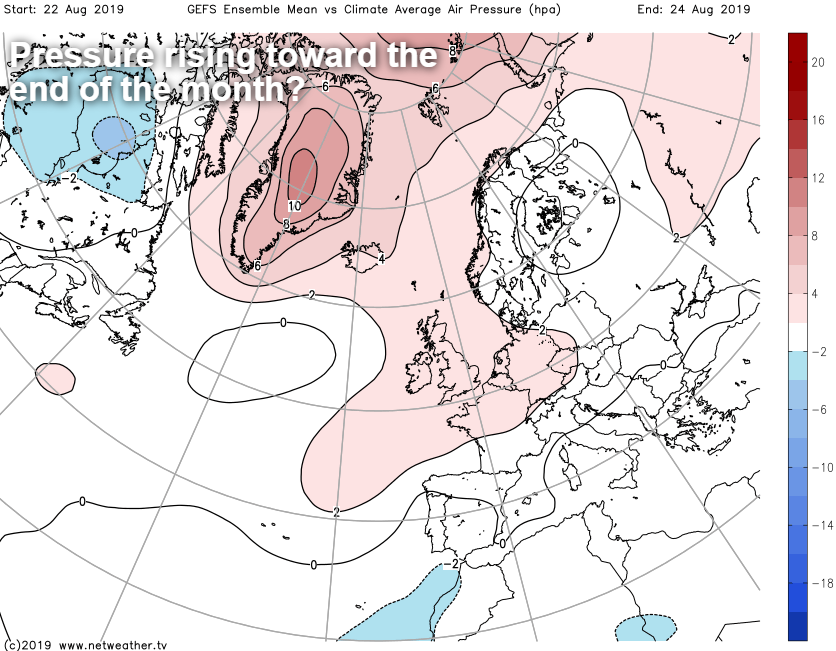 It's a long way off for now though.