Friday then dawns with varying amounts of cloud, and the best of the sunny spells inland away from coasts exposed to the north or northwest wind. As the sun gets to work, we'll see showers popping up once again. They're likely to be most frequent in the east, with perhaps a few more affecting southern England for a time at least. Not all will catch a shower though, and where you don't, it'll be another warm day with sunny spells. Where you do catch one, it could well be heavy and thundery.
Temperatures will be on a par with Thursday's values, and it'll still feel humid.
High pressure here for the weekend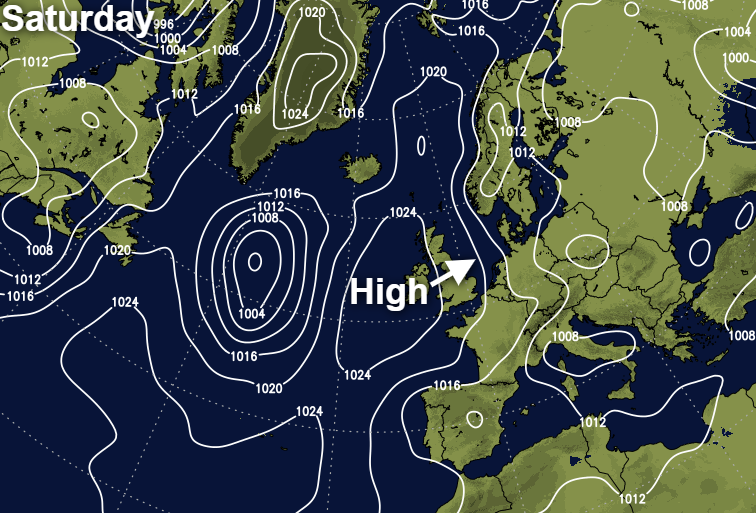 Into the weekend, high pressure will be arriving onto the scene from the west, so summery, and dry weather will be the norm. North Sea coasts may not fare so well though, with an onshore breeze regularly bringing murk and low cloud inland. There'll still be the risk of a few showers during Saturday in eastern and particularly southeastern parts, but that threat will fade through the day as the high drifts over the country.
As you may expect, North Sea coasts will buck the warm trend with maxes just about into the teens in those spots which are most prone to the cloud. Elsewhere though, 20-24c will be typical, with central and western parts seeing the warmest temperatures, with the east to northeast breeze just knocking a degree or two off further east.