There will be a lot of dry weather this week. Still with some cool nights, even frost in a few places but higher temperatures in the sunshine with the low twenties Celsius looking likely over the next few days. These highs aren't for SE Britain though where the easterly wind keeps going. It will be northern and western parts of the UK feeling the warmth, with 23C possible in northern Scotland, 73F. No rain for days but a change by Friday or the weekend.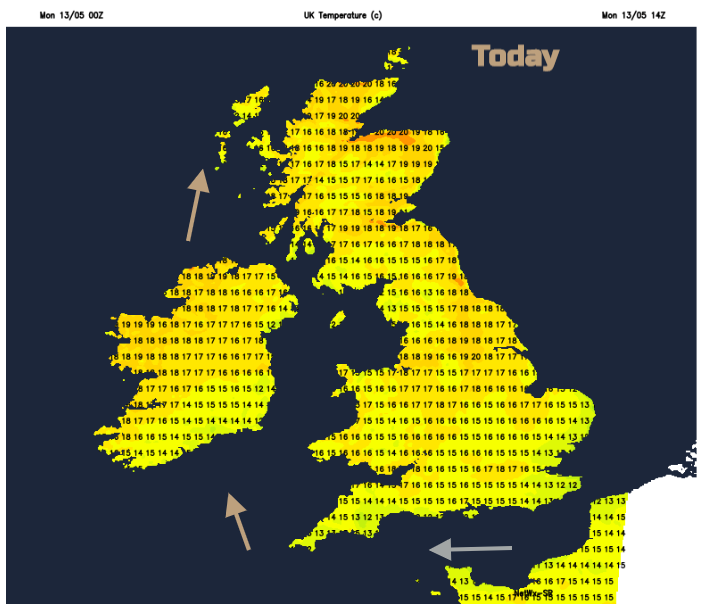 With high pressure over the UK to start the working week, we have plenty of fine, dry and settled weather. There is more cloud in the far north with a little rain for Shetland but that fades this morning. For many, it will remain dry all week. Temperatures will change.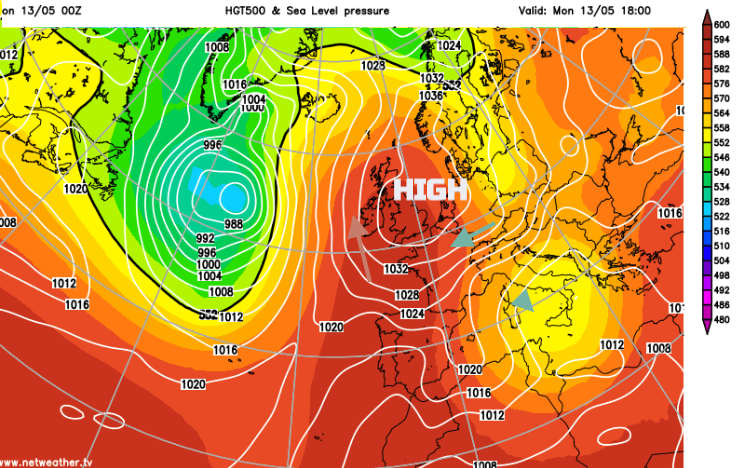 For Monday and Tuesday, there is a warmer flow from the south with temperatures rising into the high teens for much of mainland Britain. A few places could reach into the low twenties, northern Scotland on Monday and around 20C for parts of northern and western England and Wales by Tuesday.
However, for SE Britain, especially the coasts of East Anglia and Kent it will be cool with an easterly breeze off the sea. This is a different flow around the high reaching along the English Channel too. So, in sheltered sunshine, you will feel warm, but the air keeps a freshness for a day or two.