There is the risk of thunderstorms, with hail and lightning today. The convective forecast has been issued for today - click here to read it.
This evening more persistent rain will move off the North Sea over eastern Scotland, although little will make its way over the Grampians to the Moray Wildfire area, as it clears off to the NW.
Showers continue to whirl around the low pressure out west with more persistent rain moves into Wales from the west and then to NW England. Under the clearer skies over much of Britain it turns cooler tonight.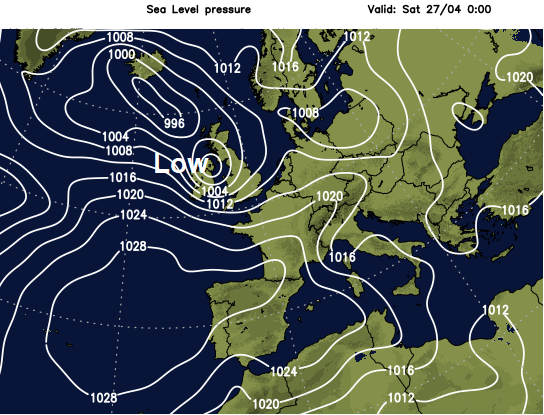 The moderate southerly wind will add to the cool feeling for the start of Friday before an occlusion moves in from Ireland and the winds veer to a westerly. The frontal band pushes more cloud and showery outbreaks of rain in from the west during the morning but with some fair weather ahead of that for eastern Britain. The showers move west to east with temperatures in the brighter spells ranging from 12 to 16C.
Storm Hannah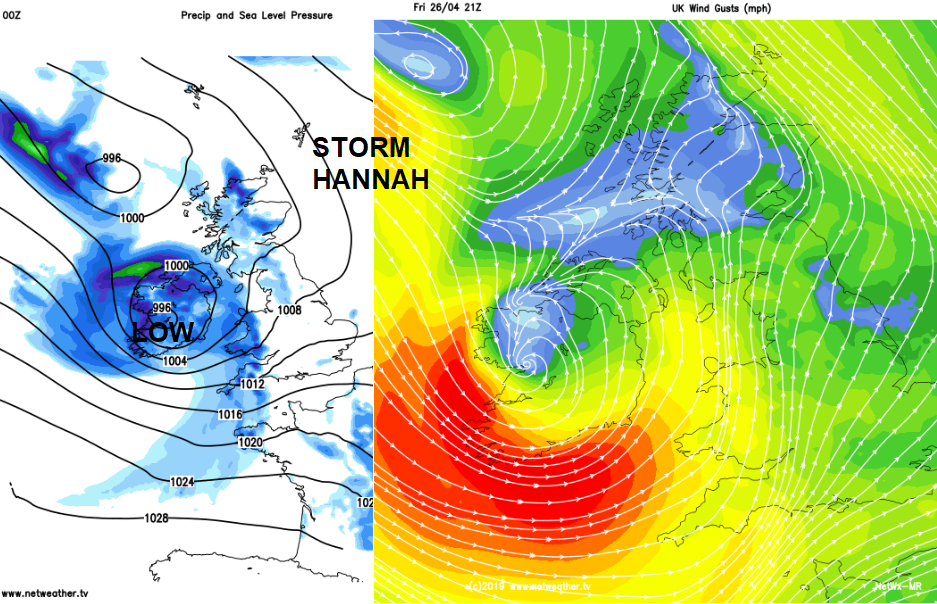 A deep area of low pressure is forecast to move across southern Ireland later on Friday bringing severe gales around the south coast before heading across Britain. This will bring rain lasting into Saturday. Strong to gale force SW winds will affect Wales and SW Britain, along the English Channel coasts and along the Bristol Channel. Gusts around 60mph are expected for SW Britain but southern Ireland could see storm force winds
Status Yellow - Weather Advisory for Cork and Kerry Potential for stormy conditions for the southwest later on Friday and early Saturday. Valid: Friday 26 April 2019 18:00 to Saturday 27 April 2019 06:00 Met Eireann
The winds veer to the NW during Saturday but remain fresh to strong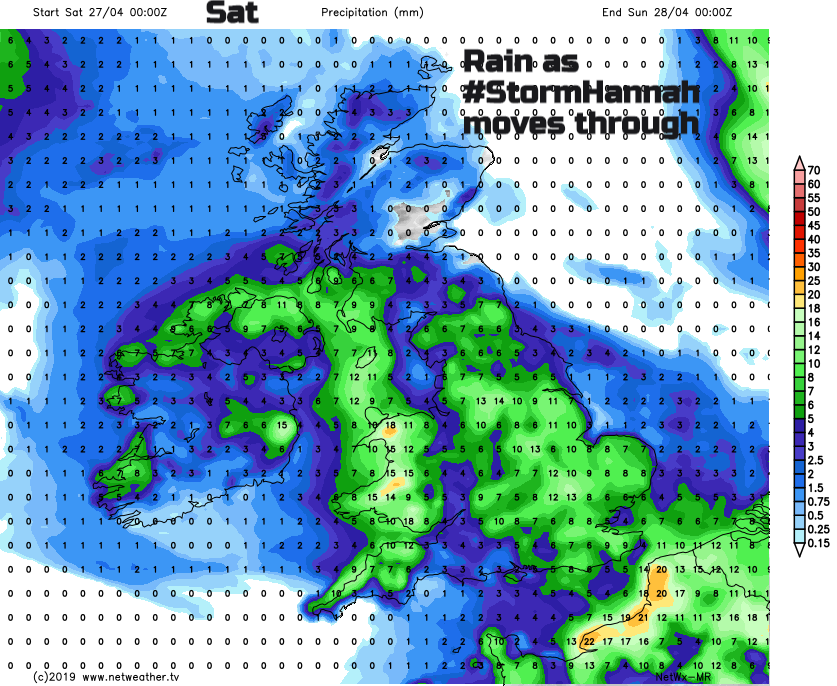 Everywhere will feel colder in the NW winds on Saturday as the rain spreads over England during Saturday morning and Ireland improves with some fine, bright and calmer weather.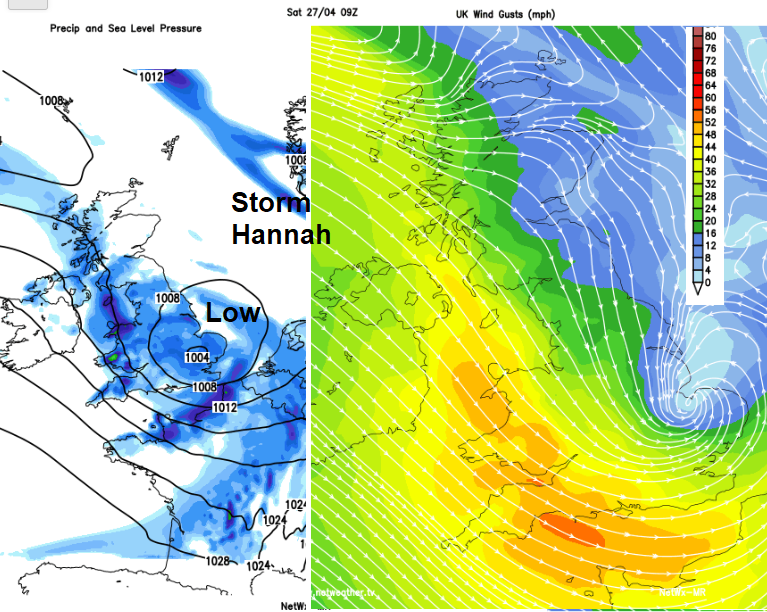 Pressure then rises for the second half of the weekend and Sunday looks, fine and sunny. It should be dry but with a brisk north wind along the east coast of Britain. Temperatures throughout the weekend will be subdued only around 13C.
Conditions look fine for the London Marathon, it should be dry, bright with light winds. Temperatures should only reach 12C after a chilly even damp feeling start. Moderate air pollution levels and UV levels are forecast, but not the heat of last year.
More chat about #StormHannah and the #NameourStorms project