It'll be a glorious Bank Holiday weekend over the bulk of the country with lots of sunshine and a warm one too, although, by Easter Monday, the North and West of Scotland and parts of Northern Ireland towards Donegal may see a few showers. We could certainly do with some rain though, as much of the North and East Midlands, North East England and parts of Scotland, have seen little if any rain now for a fortnight.
Today, of course, sees the run-up to Easter, with many central and eastern areas in particular waking grey, misty conditions. There's also patchy fog across the East Midlands, Lincolnshire and parts of East Anglia, but the mist and murk together with the fog will clear through the morning.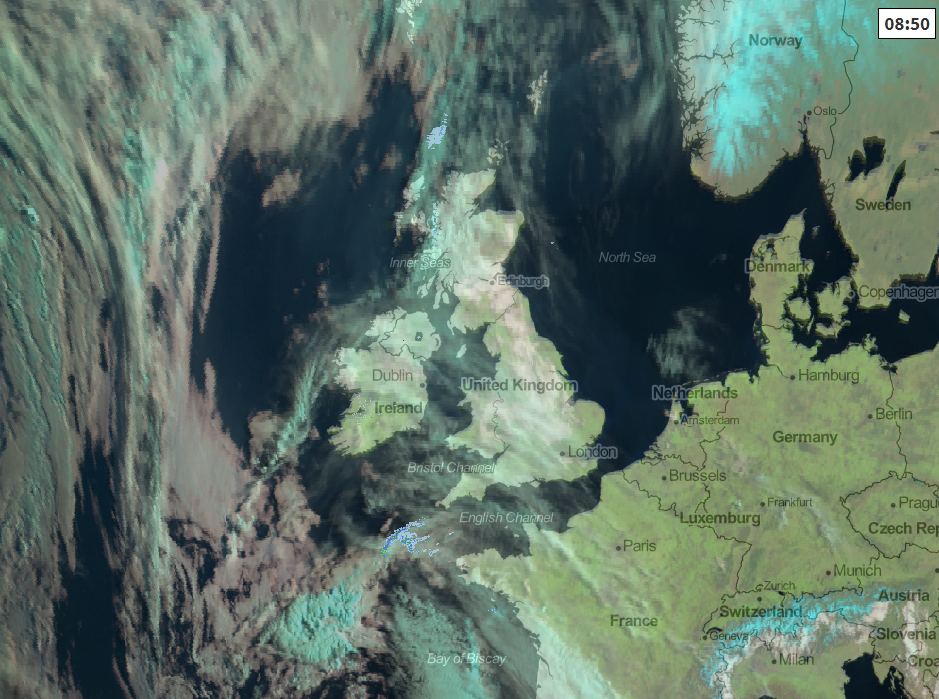 For the bulk of the country, it'll then be fine and dry with warm sunny spells, made hazy at times by very thin high cloud. By the afternoon some patchy cloud will develop that could build sufficiently to produce an isolated shower, but you would be very unlucky if you caught one in an agreeable day for most parts.
A mostly moderate East or North Easterly wind will be fresh and gusty at times along North Sea coasts, where together with North East Scotland temperatures will get no higher than a cool 10 to 13C. Elsewhere it'll become warm by the afternoon as temperatures reach 17 to 20C, with some sheltered parts of North West England and The West Midlands perhaps getting as high as 21 or 22C.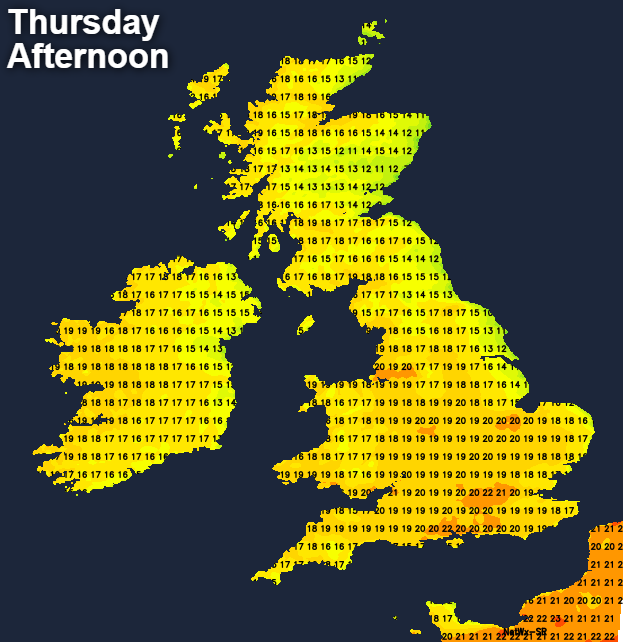 Most places have a fine, summery evening, but it'll turn a little chilly and misty in places after dark. Patchy fog will reform, with some central and eastern parts probably seeing areas of very low cloud rolling-in off the North Sea on a light or moderate East or North Easterly breeze. This could produce some patchy drizzle in an otherwise dry night with clear spells, especially over Northern Ireland, West Scotland and in the West. Here it could turn cold enough by dawn for a touch of ground frost in some sheltered rural 'hollows', but most parts will avoid this, with minimum temperatures mostly between 3 and 8C.