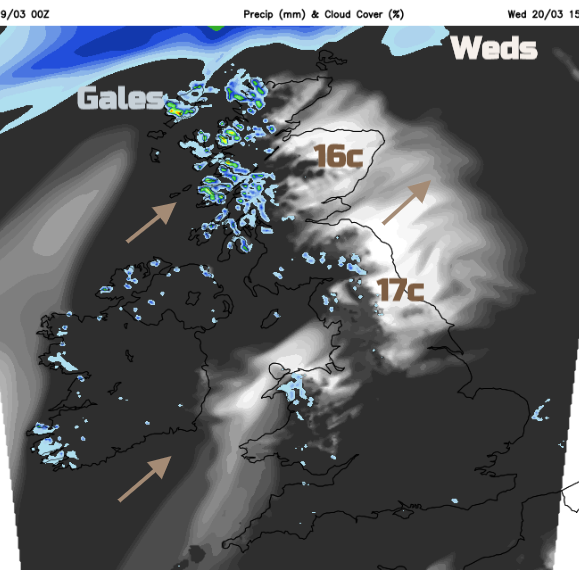 During Friday a low pressure pulls its cold front southwards across the UK, so it will become windy for more areas and rain will cover Northern Ireland and northern Britain by the end of the day. By Friday night it turns chilly for inland Scotland behind the front, but it will still feel mild in southern Britain on Saturday as pressure begins to rise from the west.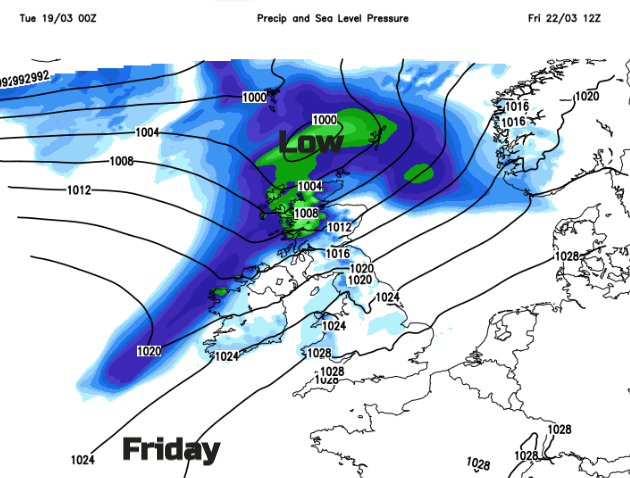 Looking a bit further ahead: high pressure keeps hold across the UK. It's not completely dry but this rise in pressure does manage to keep the worst of the very wet and windy weather away from the UK for a bit. The nights cool down as the slack flow takes hold and there will be more mist and fog.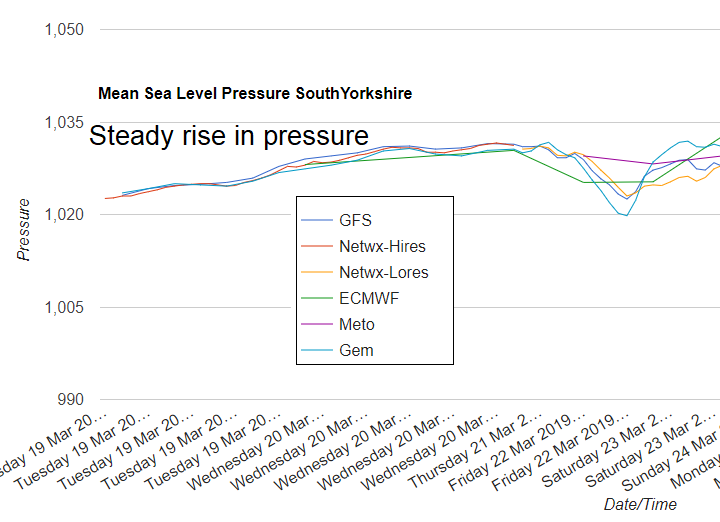 It's mild, even feeling warm at times where the sunshine appears for the next few days with temperatures above average. The start of next month looks chiller if the high pressure stays over us or to the west and then draws in cooler air from the east or northeast. A far way off at the moment.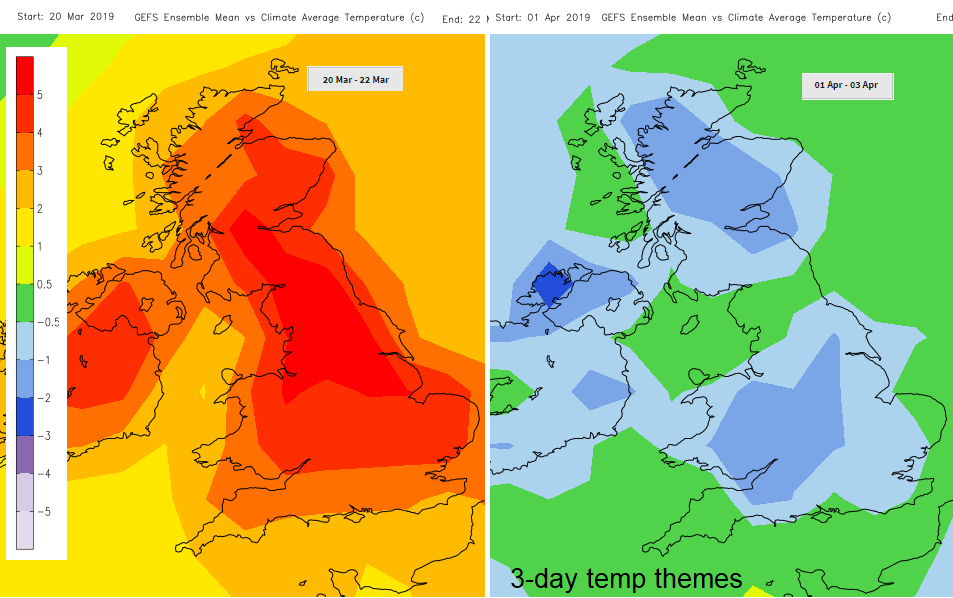 More discussion on the forecast models in the Netweather community forum