Already today one person has died and there have been other serious accidents as trees fell in Storm Erik. There has been disruption to road, ferry and rail services and wild conditions with the strong and gusty SW winds and heavy rain. Storm Erik isn't finished with the UK and Ireland just yet.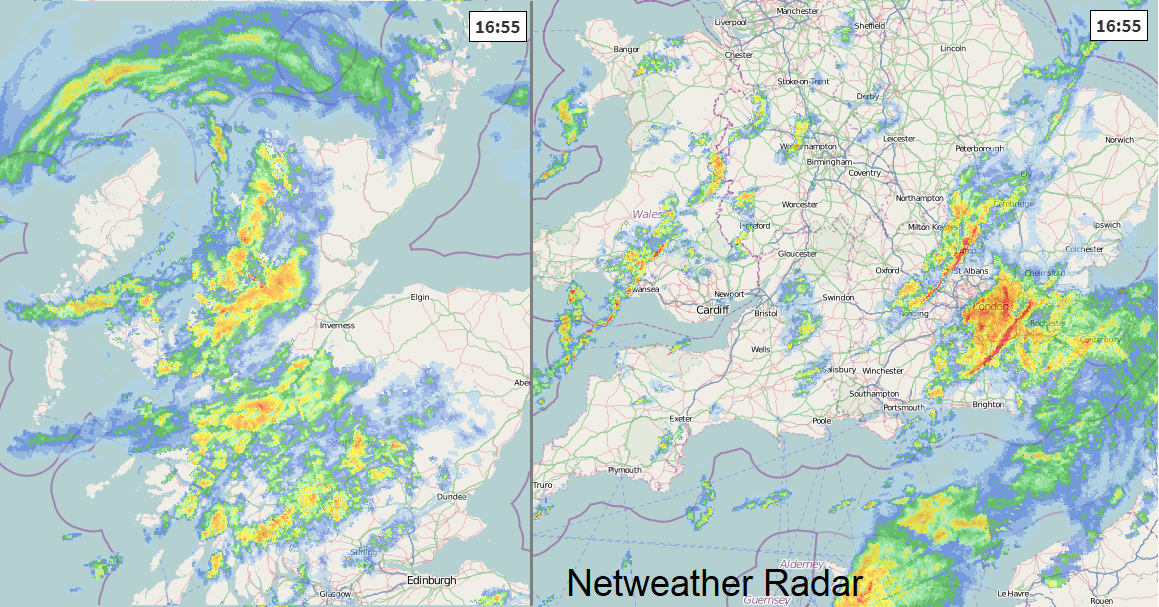 The slow moving low pressure continues to nudge NE wards overnight with bands of heavy rain, squally winds and hefty showers swirling around the storm.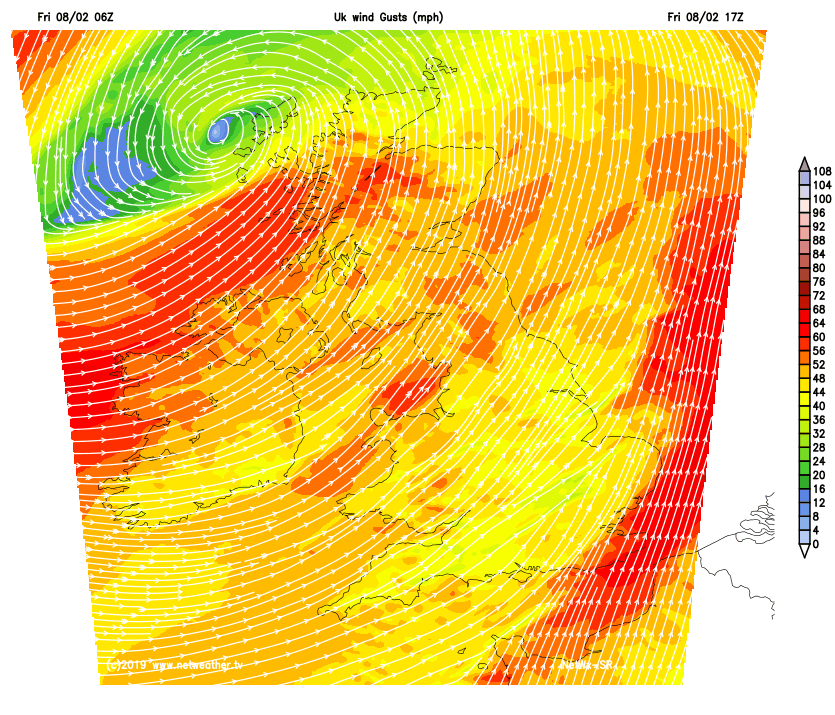 The winds begin to veer from the SW to W then NW with a tuck of gales and higher gusts overnight for Co. Down, Isle of Man, Anglesey, Dumfries & Galloway and NW England up into the Pennines and Peak District.
The wind warnings continue for Northern Ireland and Scotland into Saturday as does the heavy rain warning. The wind warning along the south coast of England lapses on Friday evening but a wind warning extends over more of England into north Wales during Saturday. There will be a spell of heavier rain accompanying the strong gusts with snow over the tops of the Pennines.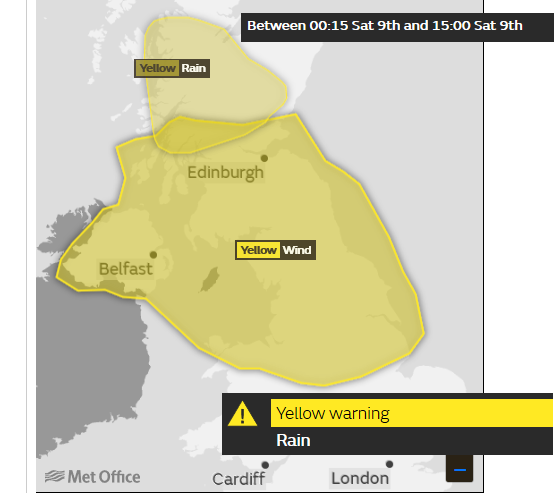 During Saturday morning there will still be wild conditions with dangerous gusts but the winds begin to edge away into the North Sea on Saturday morning, clearing the NE Scotland after lunch.