At times in the wind and rain it will still feel pretty chilly this week, but the cold Arctic air won't return until late on Sunday and that will only be briefly. We're looking at more unsettled weather as low pressures rattle in from the Atlantic with a few wintry bits in the mix.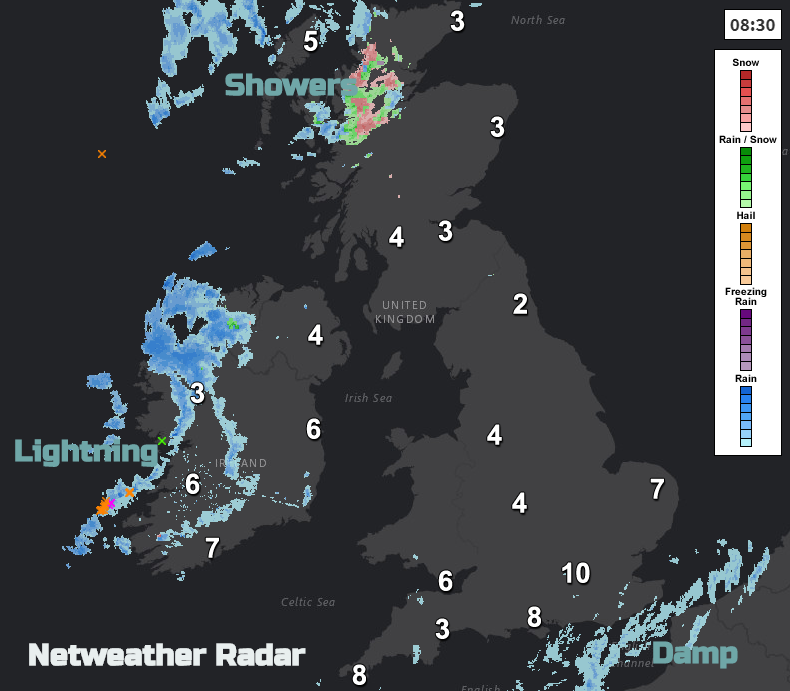 This morning it's 10C in London and zero in Aberdeen. There is a lingering front draped over SE England and the Channel Islands bringing a damp and grey start this morning. Way to the far NW there are showers bringing a mixture of rain, hail, sleet and hill snow to the Highlands and Northern Ireland with the risk of lightning.
One low pressure develops over Ireland this evening and as that moves across Britain tonight it will bring heavier rain, snow mainly over the hills and blustery winds. Another larger area of low pressure heads in during Friday resulting in wet and very windy weather with gales lasting into Saturday morning. Then on Saturday evening, a low pressure looks to approach from the SW and there could be a spell of rain, sleet and snow as this nips across Wales and England with a secondary low over Ireland following eastwards on Sunday.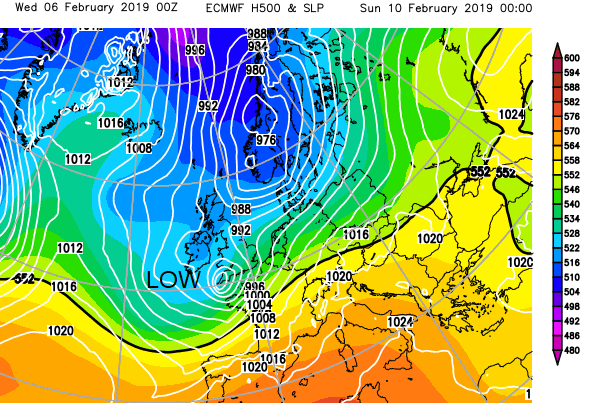 Lots of uncertainty about positions of the lows and their frontal bands and so where the rain will end up and will it turn to snow. Then how much, where and when. The main time frame for this wintry mix is over the weekend and for the hills although we'll have to watch this low pressure tonight for Northern Ireland and Scotland.