Today
This morning there is a little bit of frost and mist and fog, quite dense in the SW. The SW winds are light but begin to pick through the day particularly across Ireland. Many places will have a fair day with bright skies, the odd shower and the best of the sunshine for NE Britain. More showers move in from the west, so turning quite wet for western Scotland and Cumbria by this afternoon.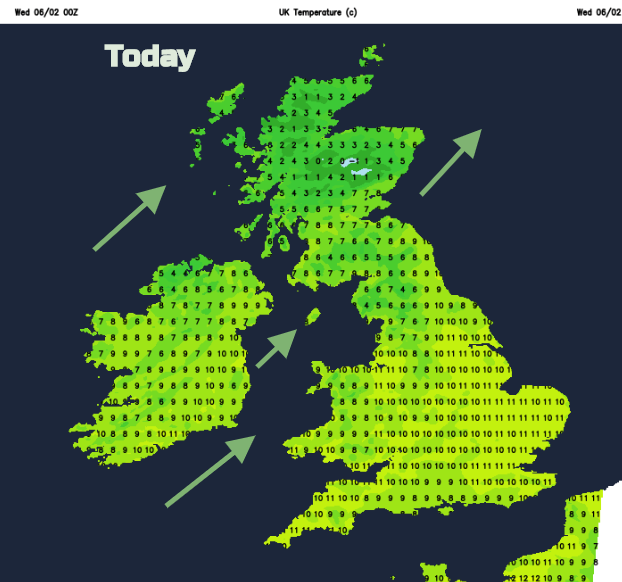 The grey damp weather over the SE fades towards lunchtime but another pulse of rain heads up through the English Channel. SE England turns damp once more and heavier rain with sleet moves through Ireland into SW Scotland then across the Pennines. It will turn windy through the Bristol Channel and Irish Sea tonight with westerly gales potentially into Morecambe Bay and Blackpool.
There will be strong winds overnight for Pennine routes and first thing on Thursday for eastern England. There is the risk of snow overnight for hills and even to lower levels, which along with the strong winds will create tricky conditions at times. Once this bout clears there will be a blustery cooler day with sunshine and showers once more from the west.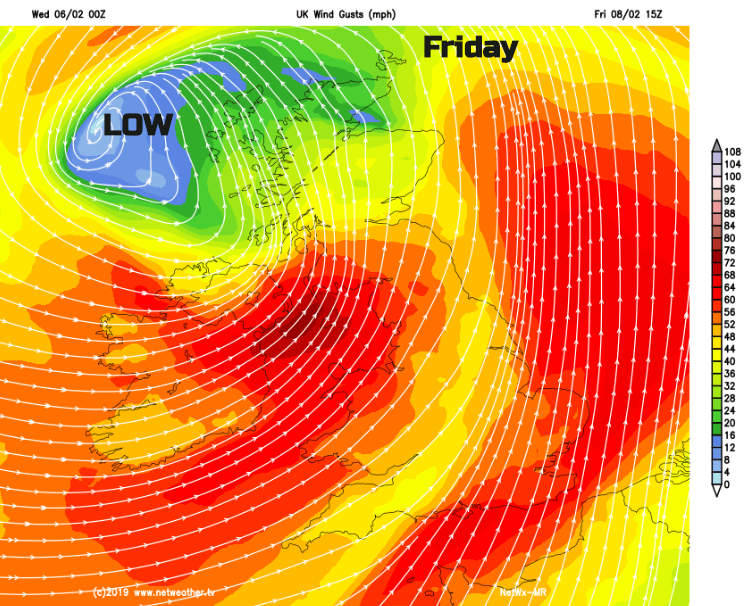 Watching out for wild and wet weather on Friday by day as the large low pressure heads in. Plenty going on this week. Further ahead.
VIDEO with Jo