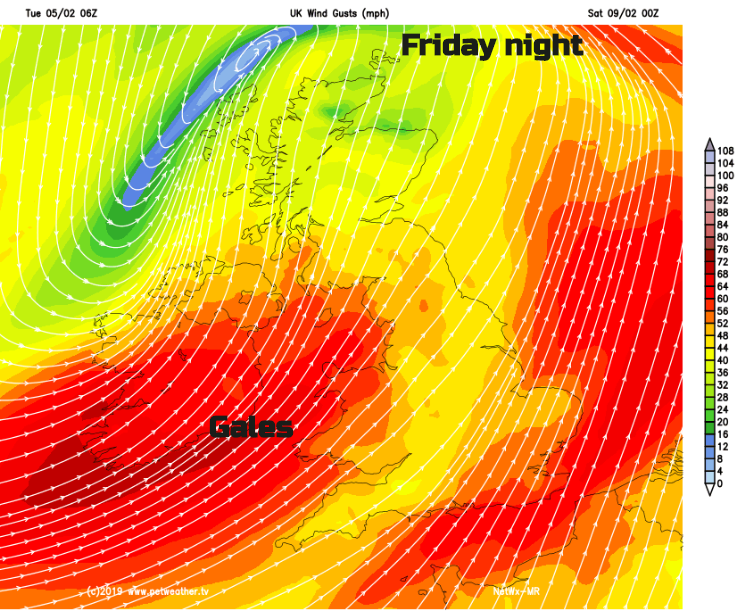 Friday night into Saturday looks lively as a deep area of low pressure moves past. Gales and high gusts with rain and hill snow as the fronts move through. There are signs for the following week, February half term in some places, that a more settled spell of weather will take hold as pressure rises. Drier with lighter winds.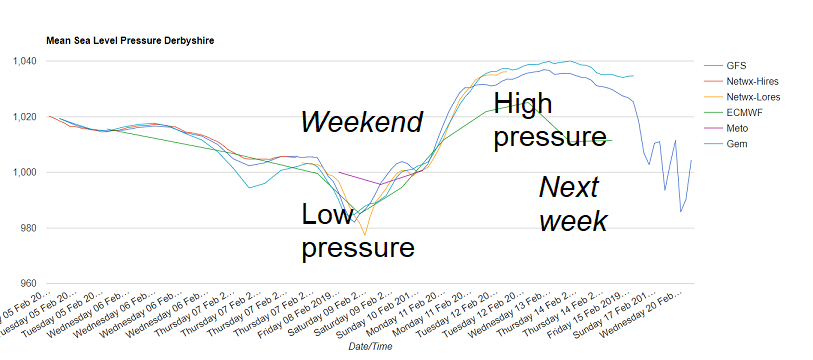 Before this transition, we need a low pressure to clear away and as it does it will draw down some cold air from the North. Right down from the Arctic on Sunday night, so a cold and frosty start on Monday morning and there could be a spell of snowfall, as fronts clear away to the east, or in the showers coming down in the northerly flow. Worth keeping an eye on the Netweather Radar later this weekend.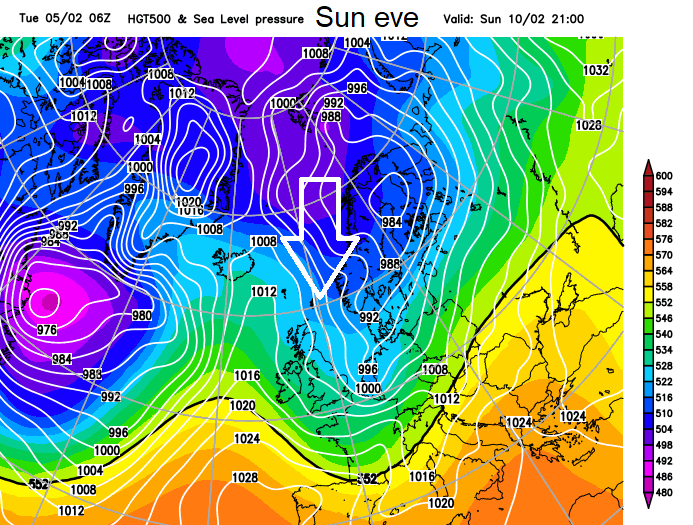 This arctic plunge is short lived and as the high pressure builds in from the SW, milder air heads our way, so no sign for next week of bitter cold or tonnes of snow. That may make you happy or sad.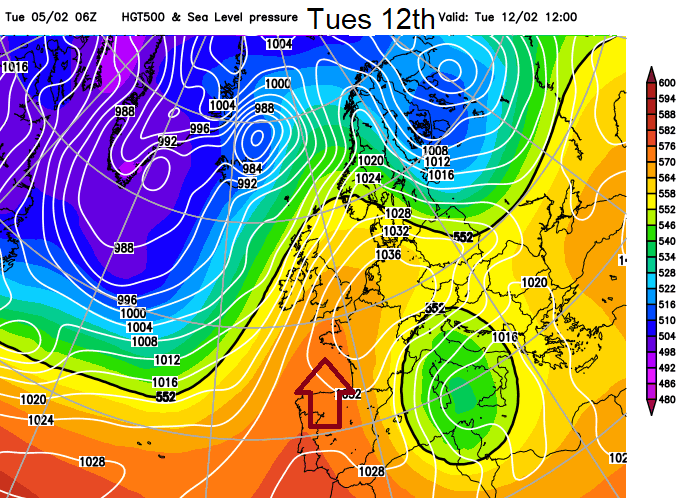 For more discussion about the models, the hunt for cold or just the weather in your region, do head to the Netweather forum, the online Community.