Update Weds 6th
Little low pressure heading up from SW later on Sunday, against the cold air. Could bring wet, windy weather and maybe some snow. Something to watch.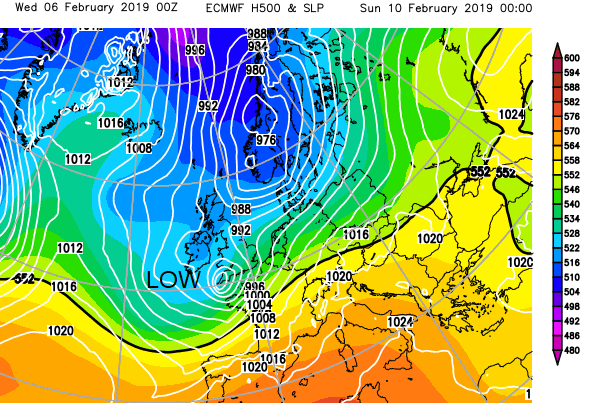 We've made it through January, many areas being really quite dry. Eastern Britain in particular; Leuchars in Fife recorded its driest January in 97 years and Scampton in Lincolnshire its driest in 52 years. Cornwall lacked sunshine with Camborne recording its dullest January in 58 years with plenty of cloud.
Showing how much temperatures and conditions can vary, Devon saw +14.2C on the 25th yet by the end of the month was covered in snow with the other end of Britain shivering in -14.3C on the 31st and -15.3C for the 1st February in Aberdeenshire.
Southern Britain has seen a spell of snow, with brief disruption when compared to last year's Beast from the East event. Remember that didn't occur until the start of March so no need to write off winter just yet. The 3-day temperature charts show Scotland and Northern Ireland being slightly colder than average this weekend and England and Wales being milder.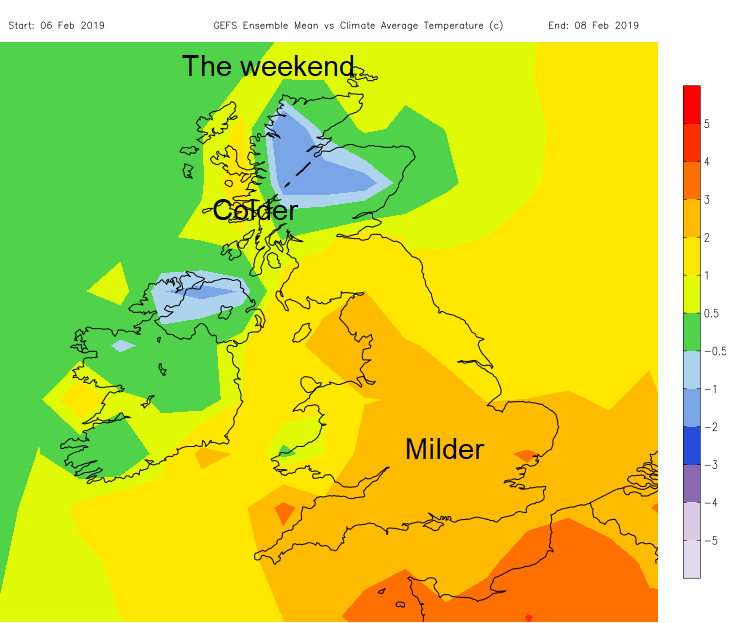 Currently, we are being bombarded by low pressures whirling across the Atlantic on an active jet stream envigorated by the recent severe cold in North America and the dramatic temperature contrasts. This results in unsettled, variable weather for the UK with blustery winds, bands of rain and some snow, often on the hills and air from the SW or NW, mild or cold but not extremely cold.