Following the clearance of yesterday's cold front, it's an icy, chilly start this morning. There are already wintry showers in the west, and some of these will be migrating east during the day. Away from the showers though, there'll be lots of winter sunshine.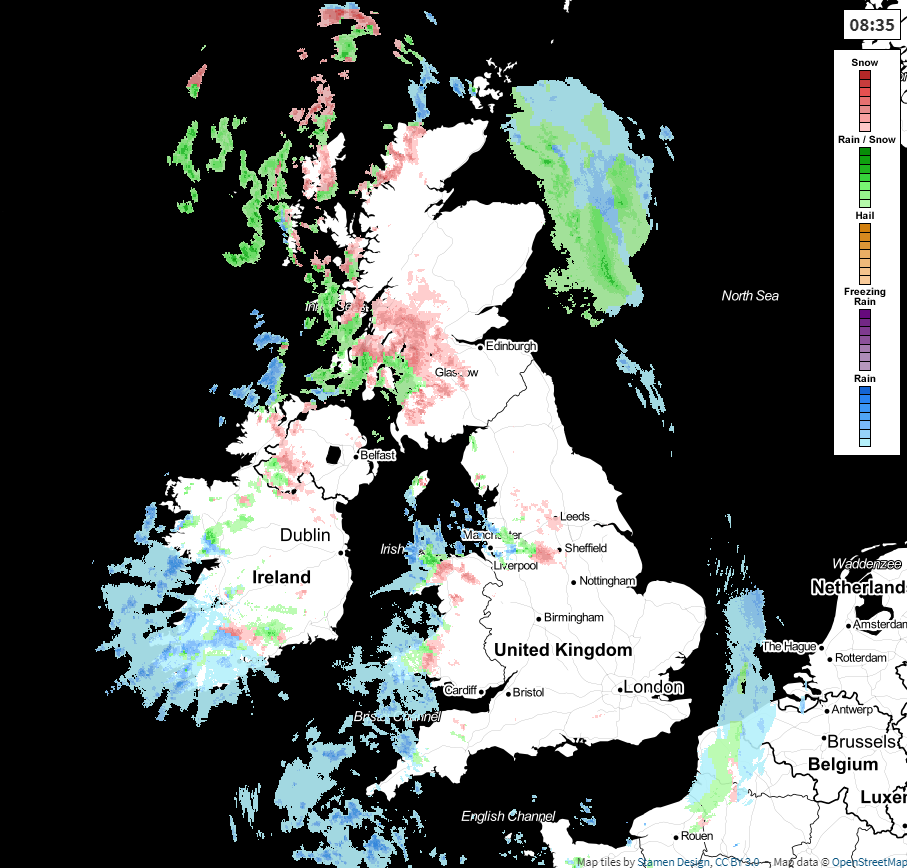 Check the live radar here for the latest 5-minute updates.
The wind is going to make for a cold feeling day today, especially in the west where it'll be strongest, it'll also be gusty and squally during any of the heavier showers which blow through. On the thermometer, temperatures will reach 5-7c in the south, 3-5c across much of the rest of England and Wales, and 2-4c for Scotland and Northern Ireland. Take the wind into account though, and most places will feel sub-zero, with eastern and central England just a touch above freezing in lighter winds.
The showers today, having started in the west will move east, organising into bands at times. They'll fall as rain, sleet and snow - the snow mostly limited to the hills across England and Wales, but falling to lower levels at times, and more regularly in Scotland and Northern Ireland.
Overnight, many of the showers will ease, but not all. They'll continue near to east, west and north coasts, with some running inland at times. It'll be a cold, icy night just about everywhere though, with widespread icy patches forming.