Temperatures remain around 8 to 10C but the wind will make it feel cooler. Even as the cold front reaches the English Channel and other system heads in from the Atlantic. It stays mild and windy during Saturday night as warm front rain moves across northern Britain.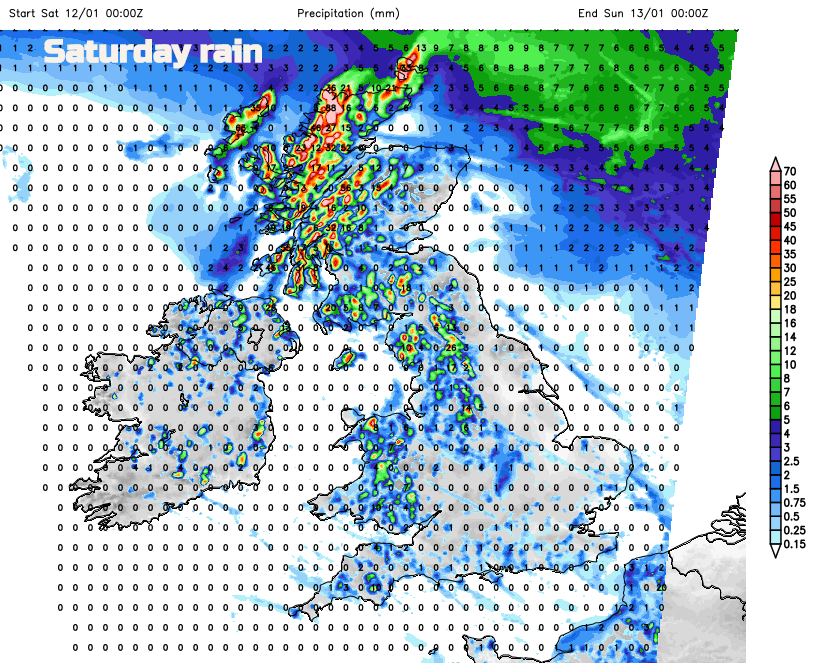 Saturday night a cold front gives an extra squeeze to the winds, but mild air manages to stay over much of the UK through Sunday. For NE Britain there will be gusts over 60mph and around 50mph for Northern Ireland, northern England and Scotland. There will be even more rain for the far NW of mainland Scotland on Sunday.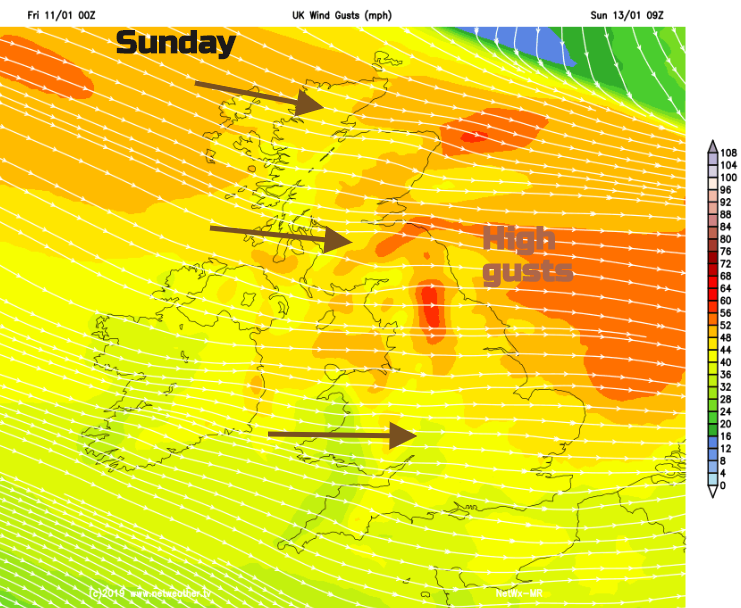 Sunday
A windy start for everyone on Sunday with a strong westerly wind over northern Britain as the high gusts continue. The low pressure driving this heads to the Baltic Sea and begins to draw down colder air from the north for the new working week.
It will be another mixed day, cloud in the south to start with but clearing skies and more brightness. Showery outbreaks from the NW with a wintry mix for NW Highlands, Cumbrian Fells and the Pennines. During Sunday the winds begin to veer to a colder NW direction and by Sunday evening a northerly as an occluded front arrives brings snow and hail to northern Scotland.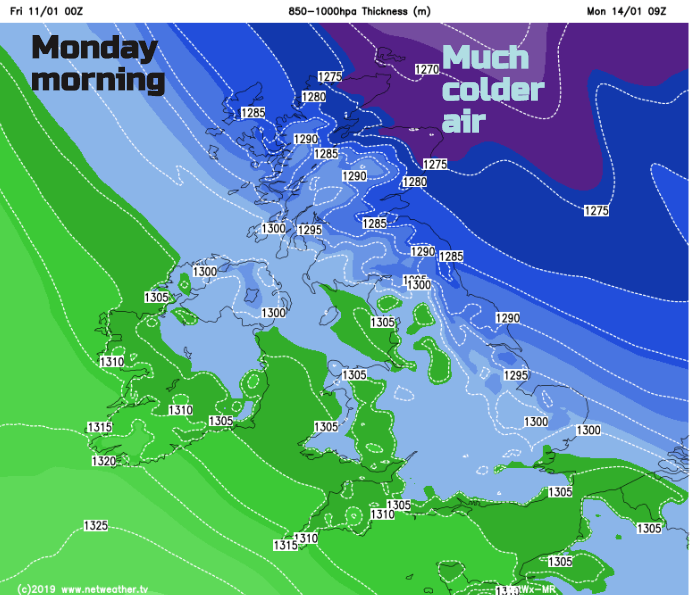 This push of cold Arctic air falters as another system heads in from the Atlantic by Tuesday but it does mean that there will be cold start on Monday, especially in Scotland where there could be sleet and snow showers running down the UK into NE England too. We'll have to wait on the timings of the cold plunge from the north and the incoming milder system from the west to see what develops. It won't be as windy thankfully.
More cold air could topple in next week Wednesday morning into Thursday looks chilly but still rather unsettled. No beast yet.