Winds off the nearby continent remind us of the 'Beast from the East', but the good news is that it's too early in the season to see the temperatures experienced in early March. You will notice the difference though over the next few days, in an increasingly cold wind. Don't be fooled, therefore, particularly tomorrow, when you'll need to wrap up well despite most places seeing a fair amount of sunshine as a large anticyclone over Scandinavia dominates.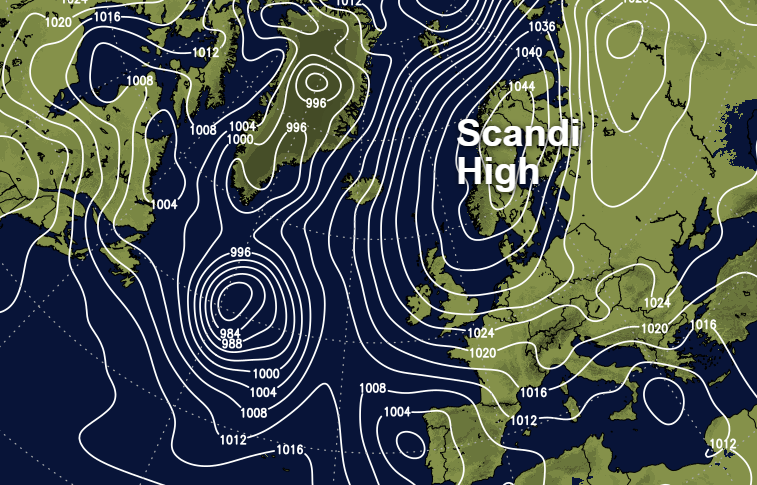 For today though it's a typical November morning, with extensive areas of mist, very low cloud and patchy fog. This has been thick enough to give a little light rain and drizzle in places overnight but don't despair; there's an improvement on the way.
Sunshine Making A Comeback
Skies have already broken over Kent, Norfolk and Suffolk and this'll spread North and West to reach most of England, Wales and Scotland through the morning to give some sunshine as drier air moves in off the continent.
The far West and parts of North and West of Scotland are also waking to largely clear skies and this has lead to a frost in some Highland glens. Northern Ireland and some eastern slopes of the Pennines will probably keep a lot of cloud, but the tendency here too will be for things to brighten up later with sunny intervals coming through by the afternoon. Apart from patchy drizzle at first it'll be mainly dry today, in a light or moderate South East or Easterly wind that'll be fresh along exposed coasts. Despite this, it'll still be mild for mid-November, with top temperatures mostly between 9 and 13C.
Once skies have broken over Northern Ireland, much of the United Kingdom will see largely clear skies after dark. The exception will be around the Moray Firth and across the Northern Isles where you'll keep a lot of cloud, with patchy mist and low cloud perhaps also affecting some East facing slopes of the Pennines and parts of the East coast at times. In a colder night, sheltered rural parts of Wales, North West England, Dumfries and Strathclyde, in particular, will see a touch of frost, where temperatures may fall close to freezing. For most though despite feeling a little raw, a mostly light or moderate Easterly wind will help prevent a frost, with lowest temperatures mostly between 3 and 6C.