Later this week, high pressure over Europe is going to settle our UK weather, draw up some milder air and Friday looks quite lovely. Up to 17C, not bad for mid November. However the high pressure isn't sitting still, it is shifting northwards and so our flow of air changes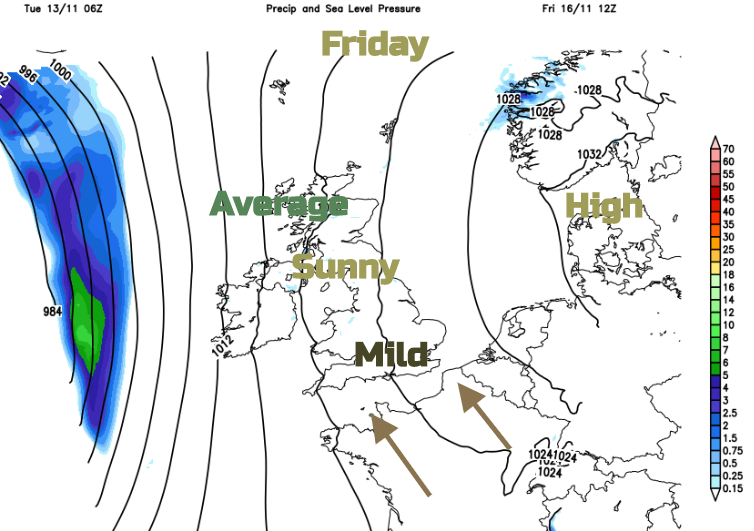 Friday, so early mist and fog but mild for SE Britain, sunny spells and fine.
Through the weekend the winds back to a more easterly direction and cooler air begins to head right across Europe from northern Russia. You can see more isobars on the chart over the UK, so it will be more windy by Sunday, adding to the cool feel.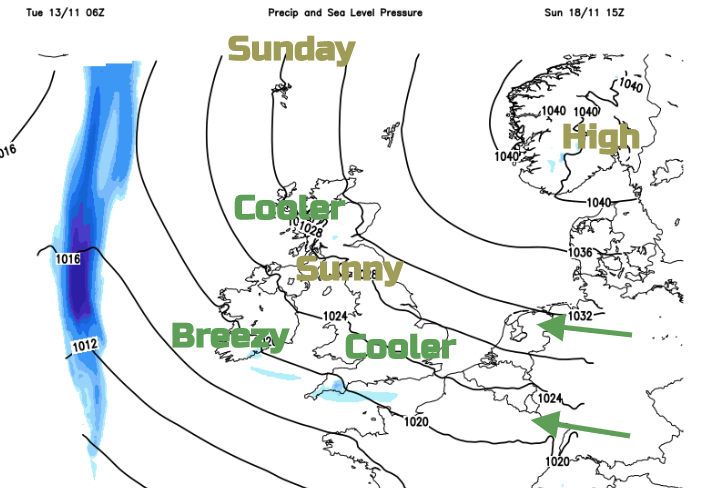 The nights will become colder with more fog forming, even frost in places where the winds drop out.
By the start of the new working week, the high has shifted even more and the winds become ENE, and so have a longer track across the North Sea. With the track across the sea, there is more time to pick up moisture and for low cloud to form. This is then driven towards the UK as haar or sea fret, gloomy grey skies.