A bit chilly this morning. Southern Britain will be glad to see that back of the weekend rain. We now have high pressure over the UK and temperatures will be rising for the next few days. NW UK will be troubled with more cloud, showers and then frontal bands, with a lot of rain this week for western then NW Scotland.
We've started the working week with a chill in the air. Frost in places as temperatures fell near to or below zero. Worth popping the heating on for a bit? We're past the autumnal equinox now.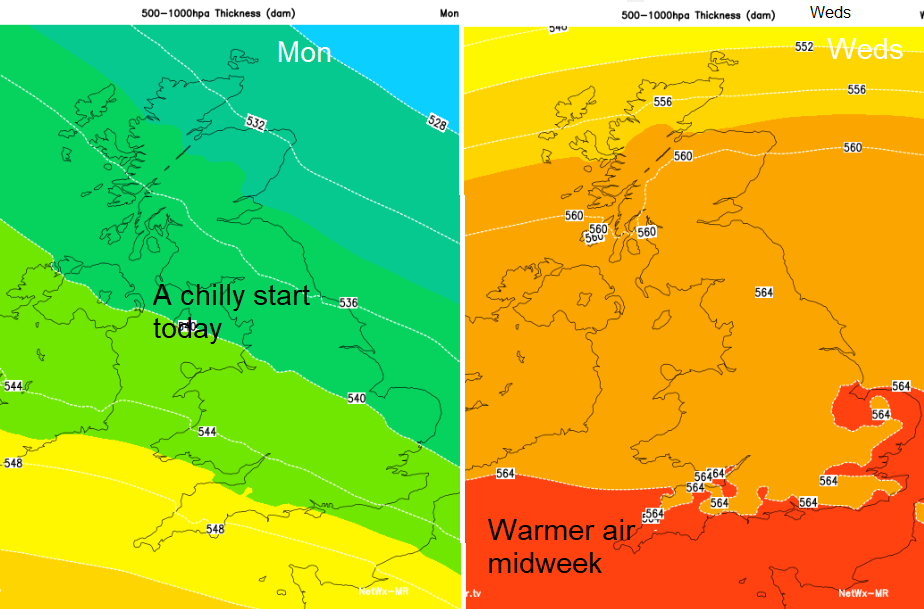 There will be a lot of fine, sunny weather about, lighter winds. Not quite as windy after last week's #StormAli and #StormBronagh.
It will still feel cool today with a NW or westerly breeze. Showers will feed into northern and western Scotland with some clipping Northern Ireland, maybe Cumbria on Monday. Sheltered sunny spots will still feel okay but in the shade, there will be a nip in the air.