Environment Agency - Local flooding is also possible from surface water more widely across parts of England and Wales on Thursday and Friday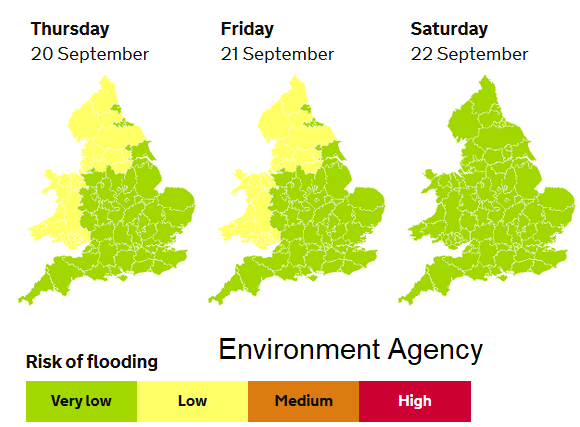 Winds
There is also a yellow wind warning from this evening through until Friday morning.
This will include a spell of fresh to strong SW winds over Wales and much of England (not the far north) this evening with gusts of 50 to 60mph. The low will be deepening over northern England as the cold front begins to dig south-eastwards. The winds then veer to the NW and then westerly. It's along this front that there are concerns. There could be squalls so brief higher gusts, sharp hefty downpours even with lighting. Convective Forecast
There could be gales along the east coast of England as the low spins away in the North Sea in the small hours. It will then deepen further, so the clearance of E/NE England will be important.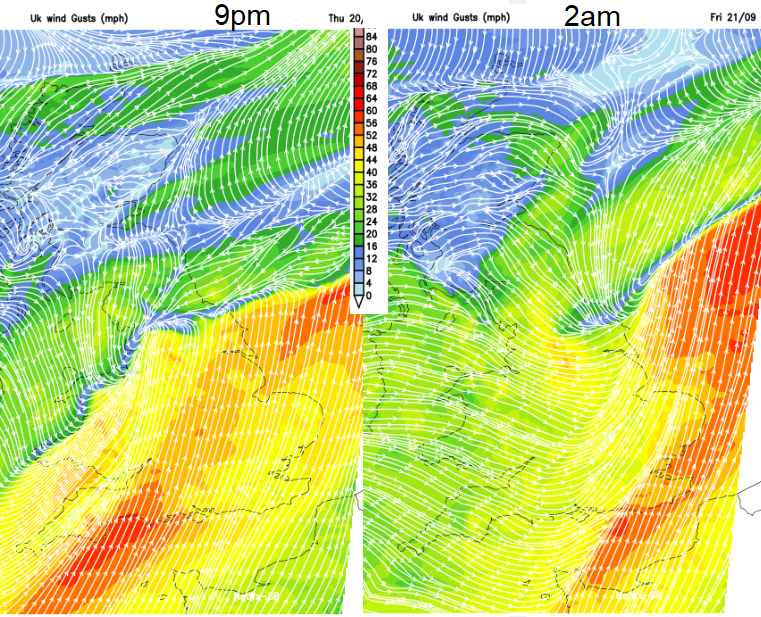 Behind that, there will still be windy weather for Friday morning, with high gusts for Northern Ireland and around the Irish Sea then across a more central swathe of Britain during Friday. It will feel colder.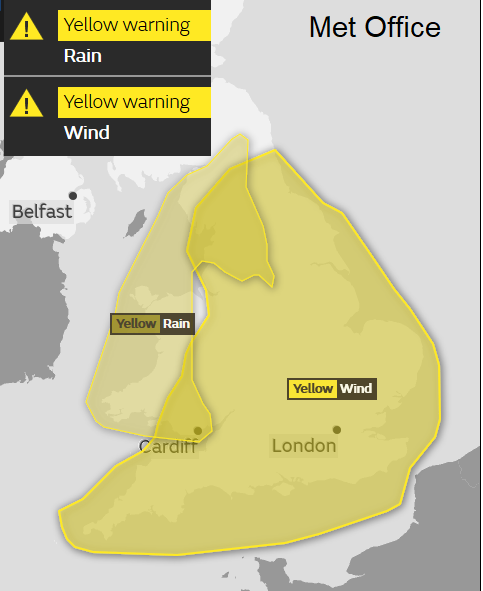 There could be impacts on transport for Friday morning. As seen from Storm Ali, many branches and debris are falling in the strong winds as the trees are still in leaf. Anything falling on the train lines or hitting the overhead cables will affect the start of the rush hour on Friday and the same on the major road routes. Falling leaves on damp rails will mean longer distances needed between services and so delays. More discussion on #StormBronagh on Netweather forum