So ex-tropical system Helene is fading away. This was a hurricane once, came north towards the UK as a tropical storm, got all mixed up in the Atlantic flow and gave a windy start to Tuesday over Wales and parts of England. Helene was named by NHC, the US National Hurricane Centre, in its well-established list of tropical storms.
Wednesday will bring #StormAli, the first named storm of the UK and Ireland Storm Names season. There is a yellow wind warning over all of Ireland, Northern Ireland, Scotland, into northern England and Wales 6am til 10pm with an Amber warning over Northern Ireland and Scotland 8am til 6pm.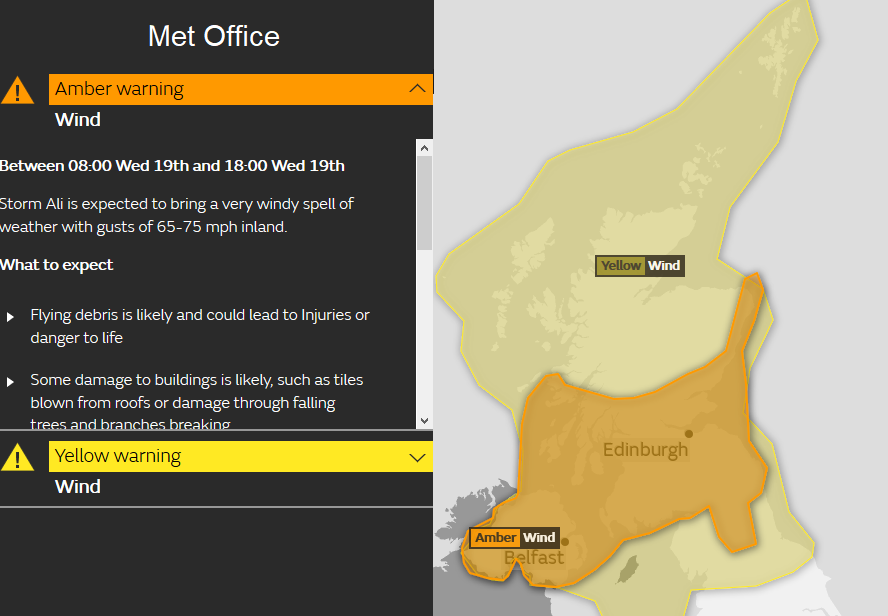 These warnings reflect the impacts severe weather will have, how likely is the severe weather and how high will the impacts be. The Central Belt of Scotland is the most highly populated area, Glasgow to Edinburgh with many train lines and main roads, the North Channel and the Inner Hebrides are served by ferries and bridges, like the Forth and the Clyde. Northern Ireland will see the worst of the winds earlier in the day, eastern Scotland and the Northern Isles in the afternoon.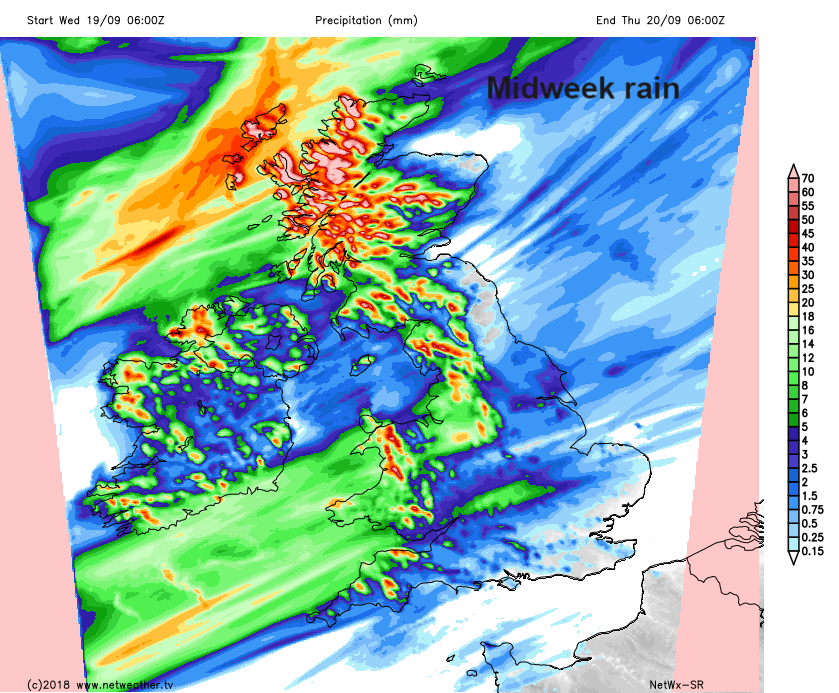 There will also be heavy frontal rain from the west and then hefty showers caught up as the low sails through.
The strong S then SW winds will reach gale or even severe gale force around western coasts and over high ground. Gusts to 80mph are possible, maybe higher. Storm Ali will bring a very windy Wednesday in the north. Even as this warned-about episode of winds clears away into the Norwegian Sea, further strong winds approach western Scotland and will blow over northern Scotland during Wednesday night. There could still be some disruption for the Northern Isles on Thursday morning.