The remnants of tropical storm Ernesto arrived overnight, with the low pressure right over the top of the country this morning, before heading out into the North Sea around lunchtime. The system has long lost its ferocity in terms of wind, so the main effects have been the rain and the tropical, humid air that it's brought with it. The wet weather is slowly clearing out of northern England and southern Scotland, but the humidity is going to be with us a few days yet.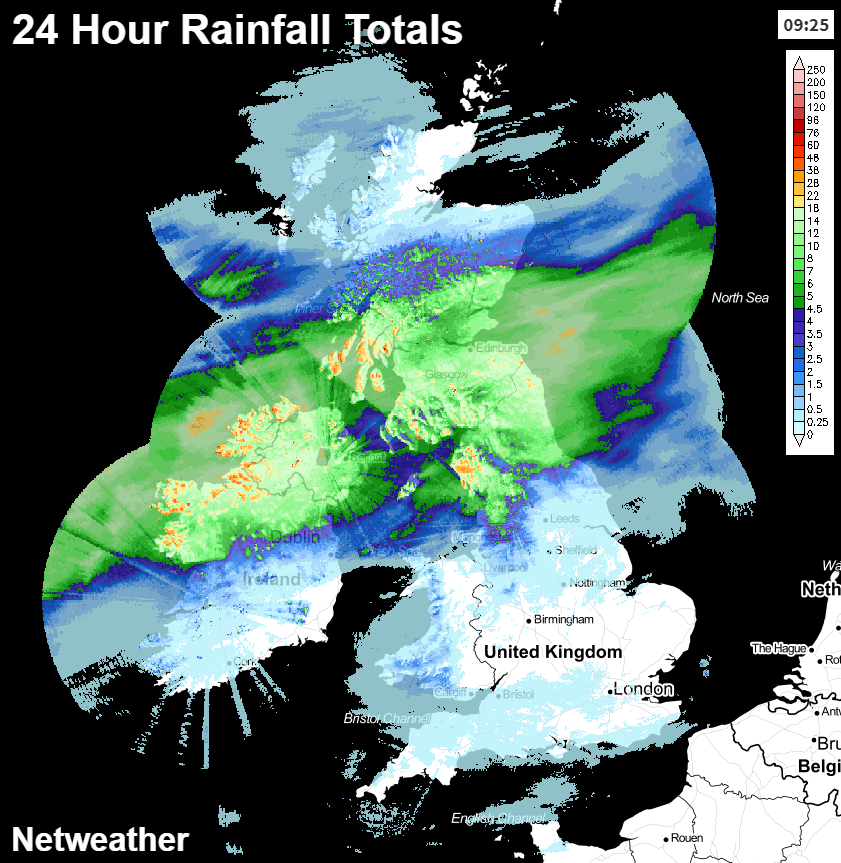 For the remainder of the weekend, we're going to see a fair bit of cloud with some drizzly, showery rain sometimes affecting western facing hills in particular. There will be some breaks though, with the west of Scotland perhaps best placed for some sustained sunshine during the afternoon.
Temperatures will be held back by the lack of sunshine a little, with 22-24c about the peak in the south and east, with 18-21c more typical. It will feel muggy and close though. That warm, humid air is going to hang around until at least midweek with southern parts keeping it longest. The change will start to come from the northwest from Wednesday as a weather front (bringing some rain) moves through, introducing fresher, cooler weather behind it.
After a close, warm night, Monday will be quite similar to today. There'll be plenty of cloud still, but perhaps a few more sunny spells coming through, and where they do it'll feel very warm - especially in the south. Maxes may be up a degree or so on today as well, into the mid-twenties. There will still be the risk of the odd shower or drizzly bit of rain though.
Tuesday will bring a change into the north and particularly the northwest of the country as low pressure moves close to the north of Scotland. That'll mean a spell of rain and wind, with the wettest weather affecting northwestern Scotland but much of northern Britain will see blustery winds for a time.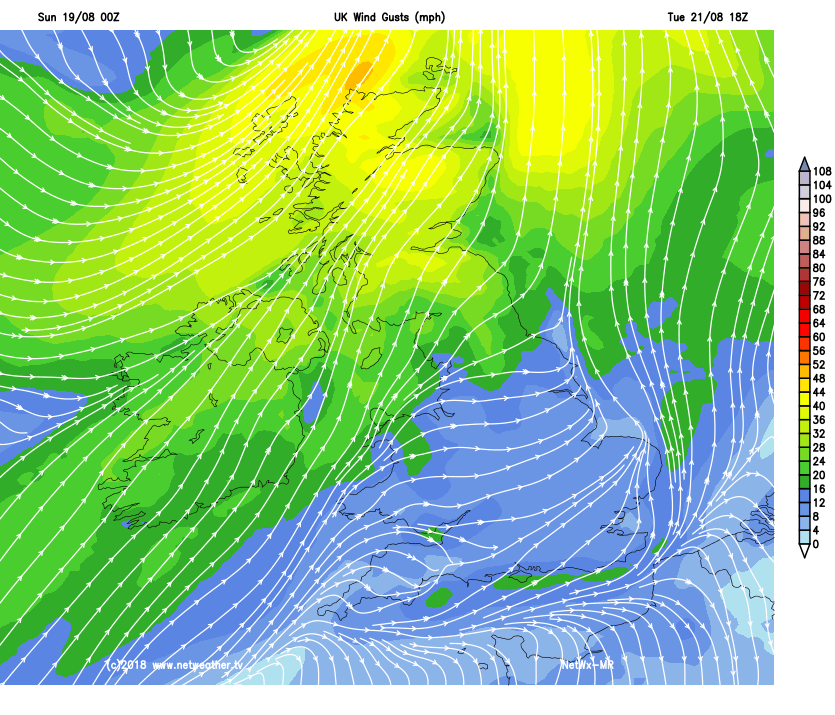 Some of that rain will move southeast on Wednesday, but it'll fade the further it gets. Behind it, the air will be a touch fresher, with some sunny spells and scattered showers developing. To the south of it, it'll be very warm with muggy highs of 25-27c in places, especially where the sun breaks through for any length of time.