This is all going to mean some tricky conditions for the journey to work and school in the morning. Some higher routes are still liable to be blocked or near impassable, and there will be snowy and icy stretches in many areas.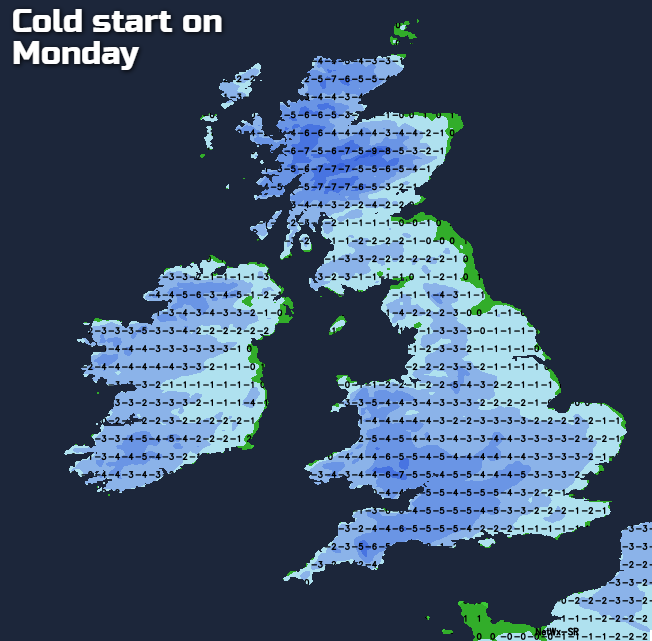 Monday will see temperatures starting to climb a little though, with highs of 2-4c typically. No heatwave, but the thaw will be able to get underway at least. A few wintry showers will continue to affect eastern parts as well, but nothing on the scale that we've seen this weekend. The wind will gradually begin to calm from the north during the day too, so not feeling quite as cold here, although it'll still be blustery across the southern half of Britain.
Overnight, another hard, widespread frost will form, with further icy patches developing, especially where there's been snow melt. Into Tuesday, temperatures will recover further, with 4-7c more likely. There'll still be a keen north to northeast wind across southern England, and perhaps a few (rain) showers in the southeast, but elsewhere there should be plenty of fine, dry weather to be had. Some showery rain, with sleet and snow inland, over higher ground, may also make it into the far northwest through the day, a sign of the change on the way from midweek.
That change gets into gear through Wednesday with more rain moving down from the northwest, eventually spreading through to all parts by Thursday. And that takes us into an unsettled end to the week, with wet and potentially windy weather moving through at times.