Many of us have woken to a covering of snow this morning, and there's more to come during today - with both the east and southwest focal points for that. Over the last 24 hours, much of the UK has seen at least some snow, with some regions seeing upwards of 10-20cm's. The 24-hour radar totals below show where the snowier parts have been.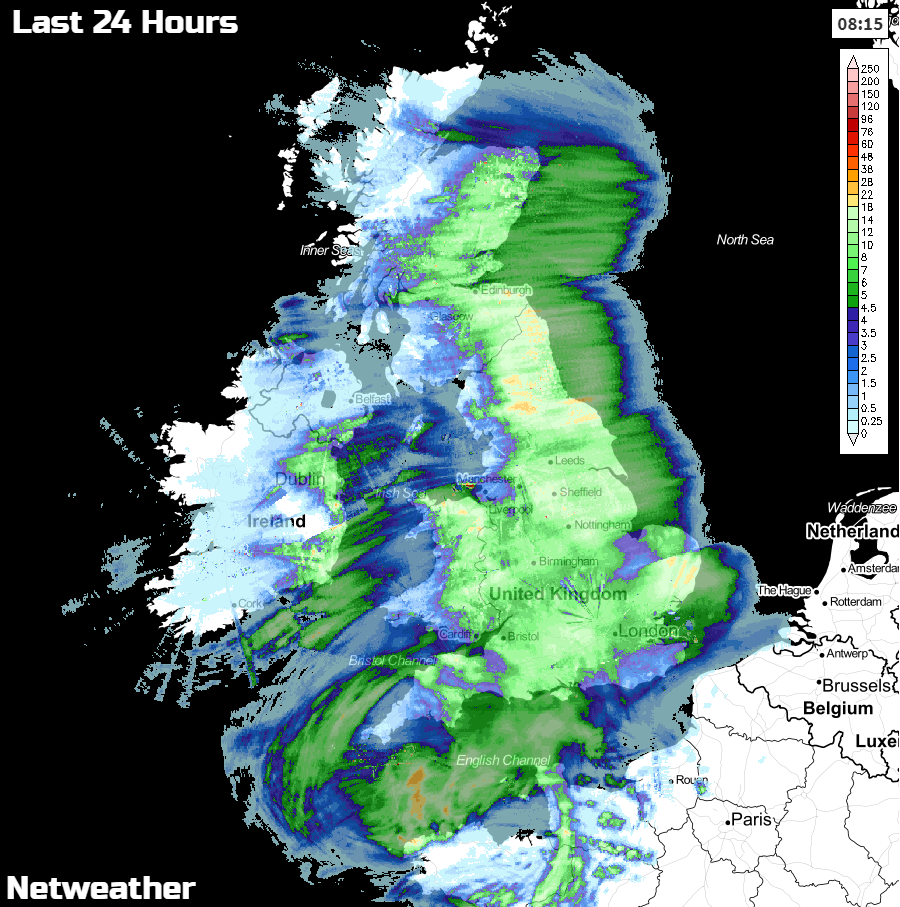 As Jo says in her video above, as well as the snow, it's still bitter outside, especially in the wind. Temperatures may reach 1-2c in some 'lucky' spots today but take the wind into account and everywhere will be feeling sub-zero. The west of Ireland will fare a little better though with highs of 3-4c, and a bit more shelter from that eastern wind.
The snow today, is in two main areas. Firstly, showers in the east - all mostly north of East Anglia now. These will continue for much of the day but will tend to ease down a little from their peak this morning. The other region of snow is down to the southwest, as a frontal system has moved in overnight. This has affected parts of Wales, the West Midlands and southwest England, but will steadily slide southwest during the day with Devon and Cornwall the last to say goodbye to it overnight. Here, the snow will be heavy at times, drifting in the wind, with blizzard conditions.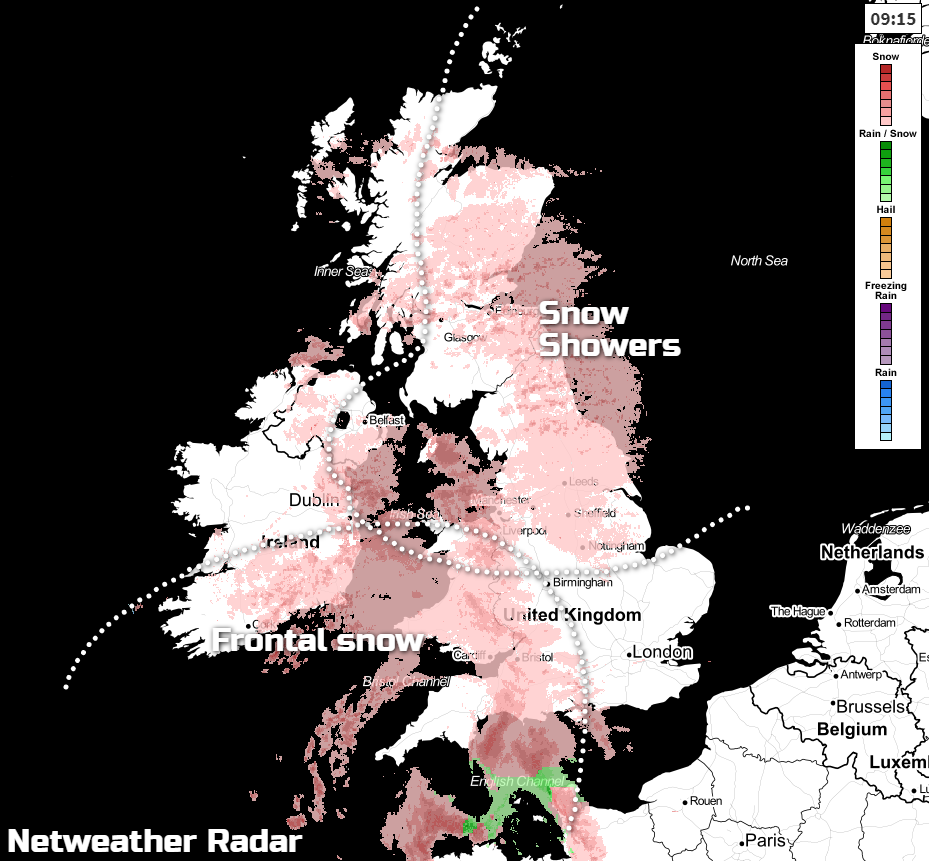 This evening and overnight, everywhere sees temperatures dipping well below freezing, so ice becoming an increasing hazard. The snow will continue to affect the southwest until much later in the night, and further showers will continue to blow into eastern England and Scotland. Some may also make their way some way inland across the north Midlands and into Wales, but they will be easing as the night wears on.
This is all going to mean some tricky conditions for the journey to work and school in the morning. Some higher routes are still liable to be blocked or near impassable, and there will be snowy and icy stretches in many areas.