The cooler NW wind digs down over the UK ready for Tuesday morning. The merged weather fronts will bring a wet start to eastern England, but it will be brighter with sunny spells for much of the UK. The rain eases during the day but East Anglia and Lincolnshire, Greater London, the Downs and Kent all look to have a grey, damp Tuesday with more cloud hanging over the Midlands. Temperatures will mostly be around 6 to 8C as the winds veer to the north.
Our usual Jetstream flow has been disturbed by events high up in the atmosphere, you may have read/heard about the Polar Vortex has wobbled, sudden Stratospheric warming (SSW) has occurred and now changes are appearing in the lower levels. There is still uncertainty about whether a significant cold spell will reach the UK in coming weeks, but we will be seeing high pressure building over us midweek, a change from the more usual unsettled, barrage of low pressures from the Atlantic.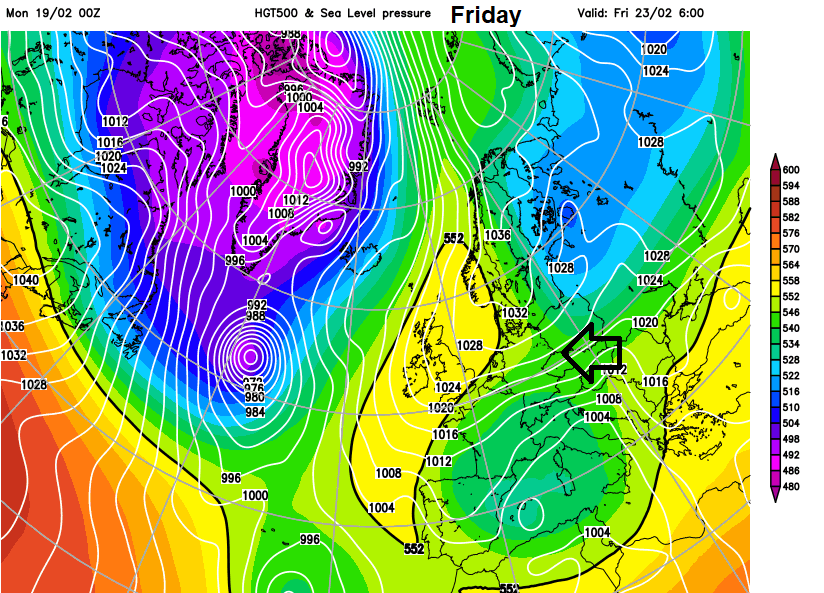 This High pressure will sit and block out the Atlantic lows and weather fronts. So, there could be a lot of dry weather. It can bring a lot of cloud, or those still crisp blue sky days depending on wind direction. Pulling the air off the continent, we can get much colder conditions from say Russia. Depending on where the high pressure sits across central western Europe, will affect how deep the cold is that reaches the UK.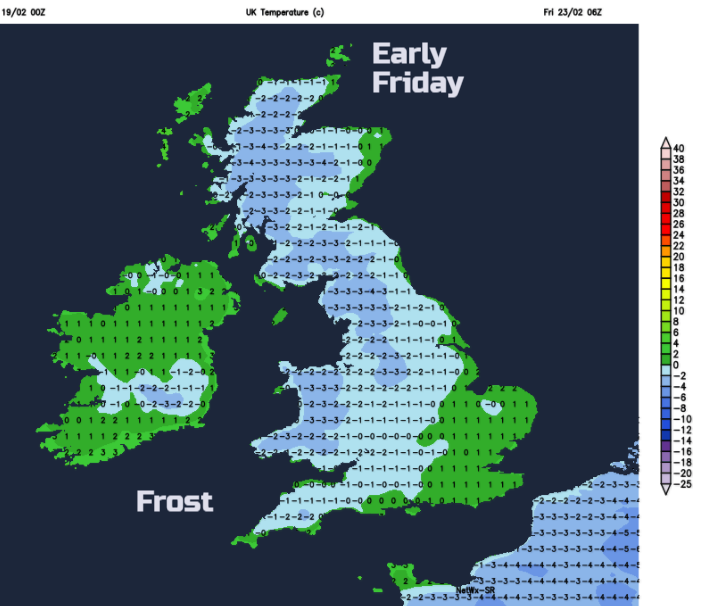 We will see a return to night time frosts this week, mist and fog could become an issue. It will be quiet and dry with a good amount of sunshine. By Thursday, there could be a bitter east wind over SE Britain and along southern counties of England. As the weather looks dry, snow isn't expected but there will be flurries in the air mainly for eastern Britain.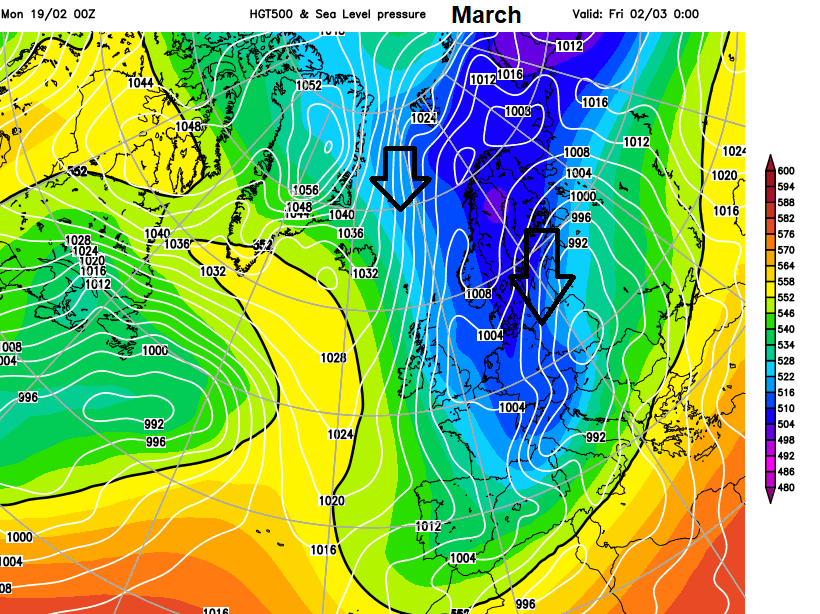 The models do keep changing their output positions and where the cold will reach, it's creating a huge amount of chat on the Netweather forum. The excitement comes from high pressure's reluctance to shift. So, if a high sets up in the right place it could keep the UK in a cold flow for a while, for weeks and also bring significant snow. This is not oh it's winter, of course, northern hills will see snow, this could be SE Britain. It's not a certainty but it is a possibility and this chain of events high the atmosphere doesn't happen that often, so we'll see what evolves this time.
Will it snow? Sunday 25th could be a day to keep an eye on in the east and the following week
Model output discussion - Post SSW - Will it turn cold? (please read posting advice and directions)