Approaching from the west will be a new frontal system, ready to bring wet and windy weather on Saturday. Before dawn, there will be rain and hill snow for Northern Ireland and western Scotland with a fresh to strong SW winds. Milder air will be caught up in this system especially for SW Britain, but it won't hang around for long.
Across much of England, there will be a fine bright, chilly start with sunshine for the southeast. The cloud increases ahead of the front and through the day the weather will go downhill for Wales, most of England and the rest of Scotland. East Anglia, London and the far SE of England could escape the rain for most of the day. It will be a wet evening, however. Behind the front, the far north will brighten up and be back in the chilly air. Southern Britain could see temperatures up into double figures, 10 or 11C.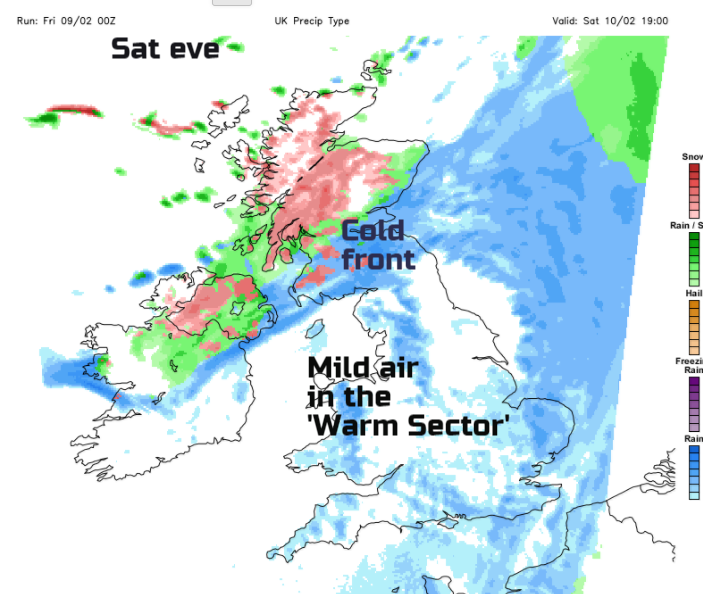 Saturday evening will be weirdly mild and windy for England and Wales before the cold front pushes through. This will bring rain, some snow, a veer in the wind direction to the NW and then allow cold air to take hold with snow showers.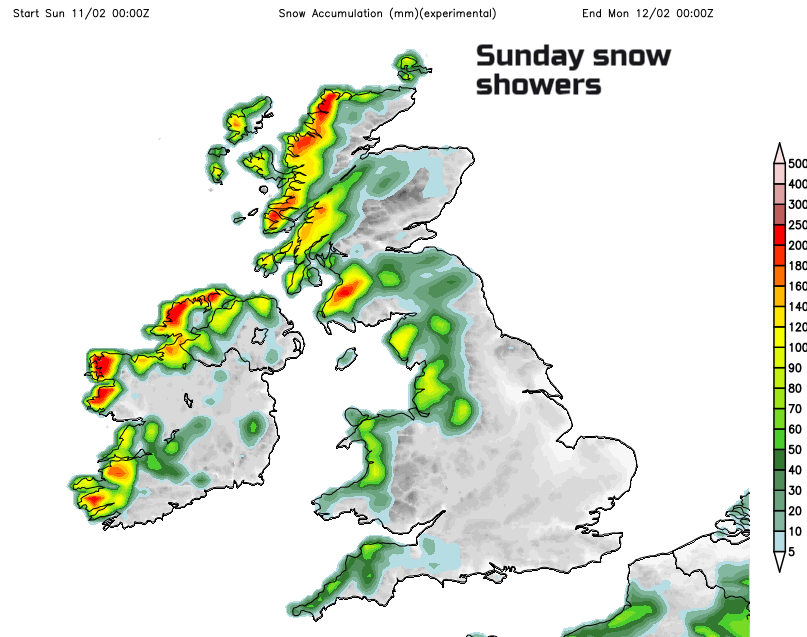 Sunday will start off chilly but bright and sunny. There will be a brisk west wind giving a nip to the air and bringing snow and hail showers in from the west. Little changes even into Monday, but there will be frost and it will feel cold. In areas where showers continue to line up, there will be a few cms of snow for the hills. Other areas miss out and keep winter sunshine.