The working week may start cloudy and damp in the far South and over the Channel Islands, but you'll soon join the remainder of the country in a day of sunny spells and scattered showers. These will be mostly over Northern Ireland, the North and West of Scotland and in the West, where a few could be heavy. Many central and eastern areas, however, should get away with a dry day and see the best of the sunny spells there'll be on offer.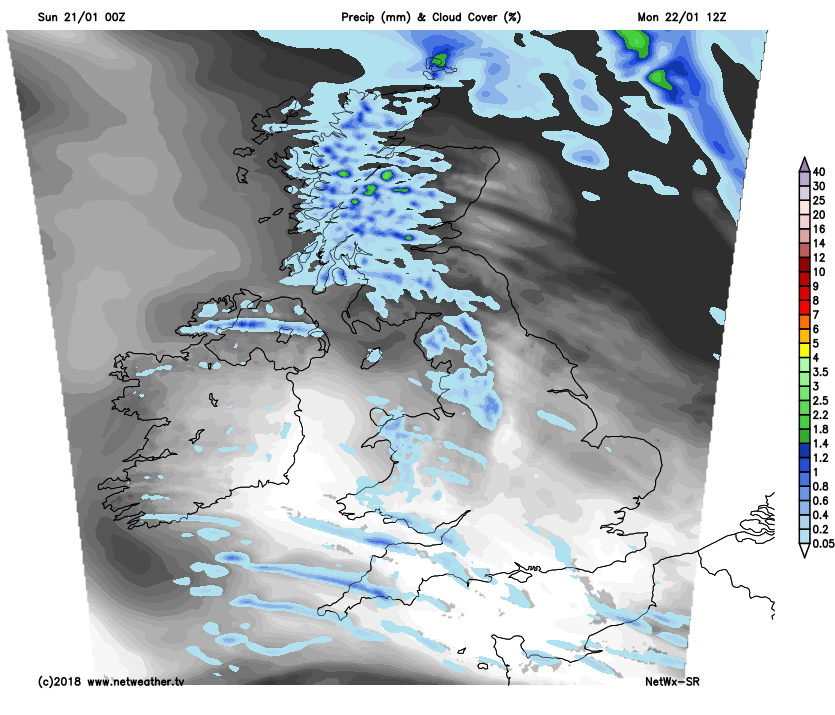 A Westerly wind will be mostly moderate or fresh but strong for a while in exposed areas, before 'backing' South West and decrease a little towards dusk. Although perhaps feeling a little chilly in the wind with the showers wintry over the higher peaks of the Scottish mountains, the thaw of remaining lying snow in the North will continue. Despite this, most places will be quite mild by the afternoon, with top temperatures 6 to 8C in the North and 9 to 11C in the South.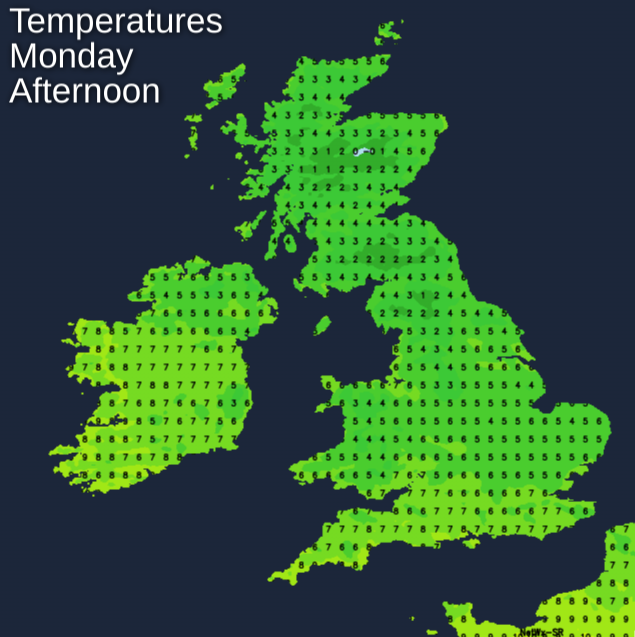 After dark, there'll be clear intervals in the East, where a few places could turn cold enough for a touch of ground frost. During the night though, Atlantic systems will move into Northern Ireland, North West Scotland, Wales and the South West, bringing cloud and outbreaks of rain before dawn. A South West wind lighter for a time will freshen towards morning, with lowest temperatures 2 to 4C in the East and 5 to 8C in the West.
Tuesday sees a spell of rain in all parts, with much the remainder of the week continuing unsettled and windy at times but mild. Later it may briefly turn colder with wintry showers in the North, with next weekend probably becoming mostly dry in the South as pressure rises.