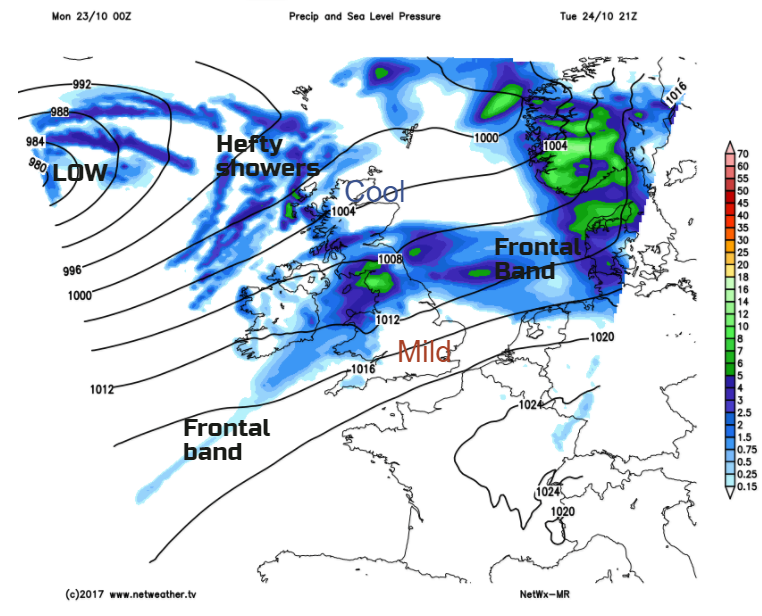 Into the middle of the week, low pressure drifts from the south of Iceland, north of Scotland, just keeping the south-westerly flow. The frontal divide, between cool air in the north and mild air in the south, continues to bring rain but moves about north and south. Quite hard to have high confidence with these waves, so don't take the timings of rain on any weather apps too literally. Especially if you are planning an outdoor activity and trying to choose which day or morning against afternoon. If you look at the Netweather radar and chose animate, at least you can see where the rain band is first thing in the morning and which way it has been heading over the past few hours.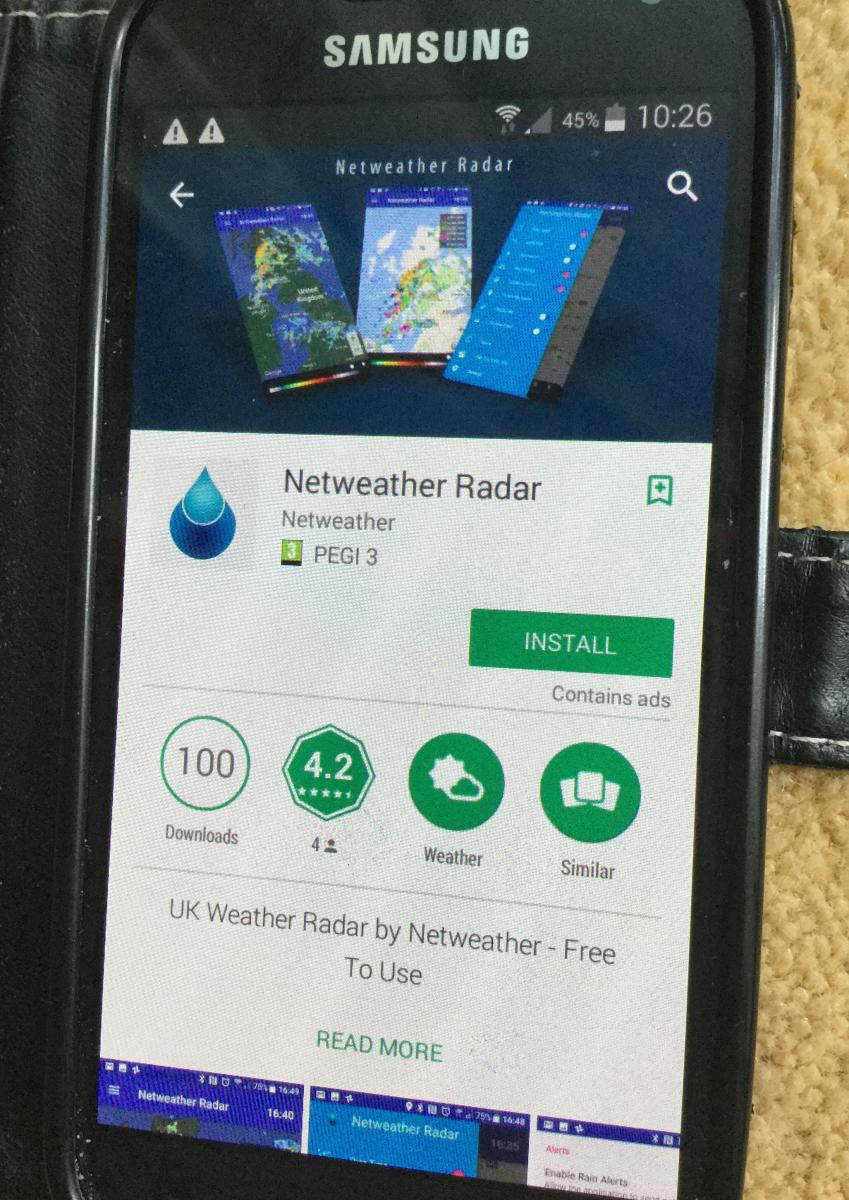 Western parts of Britain look to get a lot of rain this week, Wales, NW England and western Scotland. More shelter will be eastern Scotland, SE England, at times eastern England and Northern Ireland. In the warmer air, when the sunshine appears through the cloud, temperatures could reach 19 or 20C, and it will feel pleasant.
So, not a perfect week, weather wise but it could be worse. There aren't any more named storms lurking for this week, and although there will be more rain for already soggy areas, there will also be fair weather and autumnal mildness if you don't want it to be too chilly. There could be some fog and murkiness in the morning, so if you are travelling further afield, that maybe something to watch. Northern Britan and, at times, Northern Ireland will stay cooler, with a touch of grass frost. Whatever you are up to, even if it is just enjoying the quieter traffic on the roads, have a great Monday.