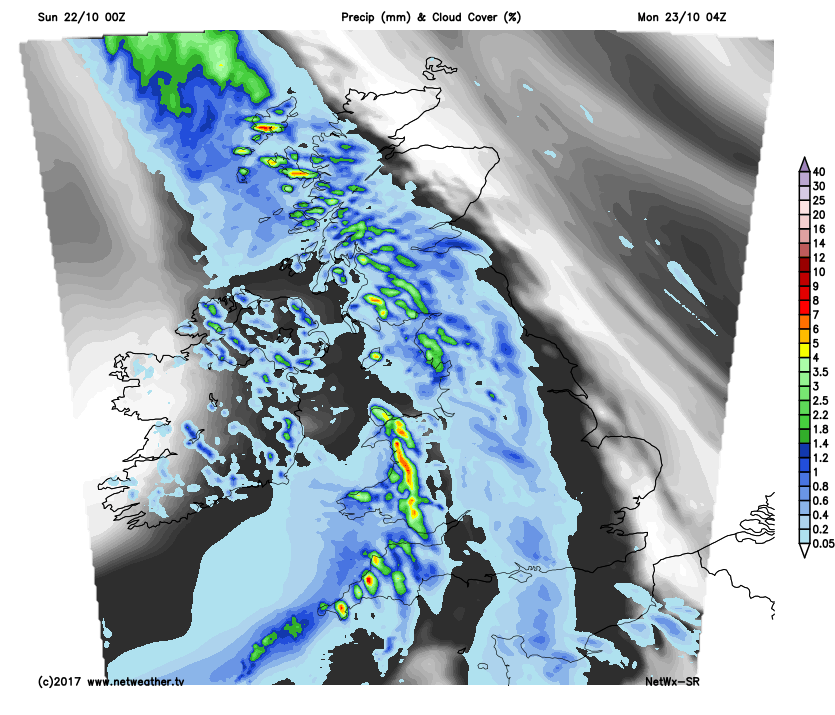 After a bright start in the East, Monday continues the unsettled theme into the new working week. It'll be wet in the West from the word go, with most parts eventually seeing some rain. There'll be some heavy bursts of rain at first, but the front will weaken, so by the afternoon when it reaches eastern parts, the rain should be lighter generally and patchy. Following on and already across much of Northern Ireland by dawn will be somewhat brighter weather giving sunny intervals and just a few showers, that should have spread to all but eastern areas by the end of the day. A southerly breeze may freshen a little before 'veering' South Westerly but will be lighter than recently. This'll be introducing milder air again, with top temperatures mostly between 13 and 16C.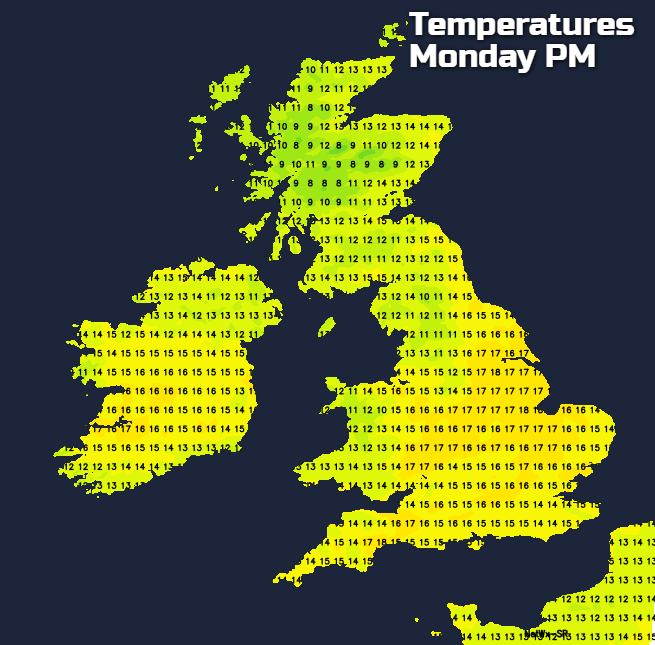 Any residual rain will quickly clear into the North Sea, leaving most parts with a drier interval into the evening. Lighter breezes and broken skies may allow it to turn misty in places with perhaps patchy fog. More cloud and rain will be arriving across Northern Ireland, Wales and the South West, however, this spreading to probably all but North East England and the North and East of Scotland by dawn. A South West or southerly breeze will be light for a while, before freshening a little through the night. It'll be mild though, with temperatures unlikely to fall below 8 to 12C.
Tuesday remains unsettled although, by mid-week, the South and South East may turn drier and even rather warm as pressure rises. It'll be misty at times though with patchy fog, in lighter breezes. Scotland, Northern Ireland and the North West though, may continue breezier and changeable, with wet and windy weather perhaps returning here later in the week.