The overall trend is for conditions to slowly improve today, as Atlantic depression 'Brian' now in the North Sea continues to weaken. Still circulating around it, however, is an embedded trough, that's giving wet weather at first this morning over West Scotland and North West England. It's also still quite blustery especially across northern England where there are gusts of 55 to 60mph in exposed areas, but the wind will steadily decrease through the day as 'Brian' continues to 'fill'.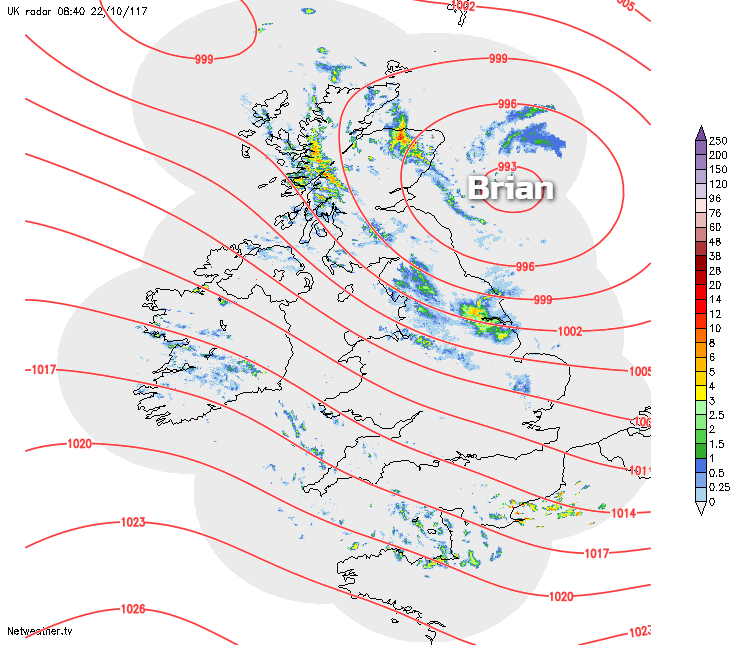 So it's a mixed but slowly improving situation today, with often large amounts of cloud but some sunny intervals are expected particularly later in the day. Despite the unsettled start, much of central southern England, the South East and East Anglia are beginning dry with just the odd shower expected later. The rain over West Scotland and North West England will break up into showers that'll tend to fade through the afternoon. Elsewhere there are bands of showers, and as a result, some parts will see one after another for a time, while others to the lee of hills see few if any showers, but these too will be fading later.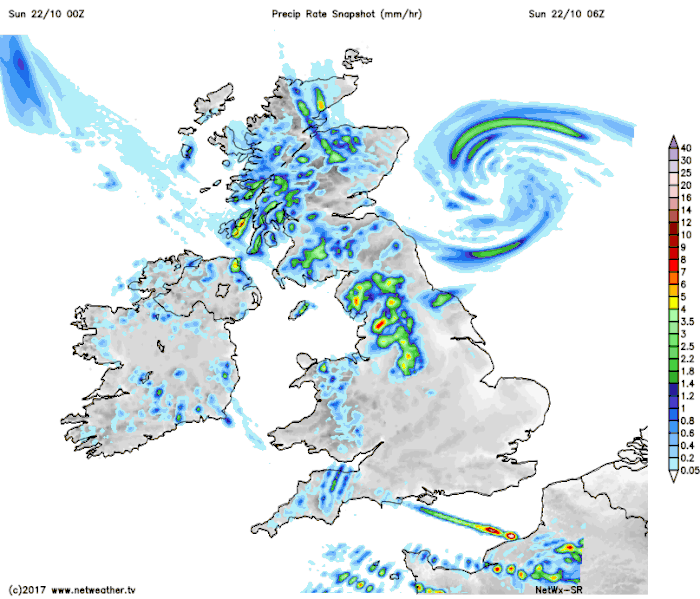 There'll be a lighter North Westerly breeze over much of Scotland, but the blustery West wind elsewhere will make it feel chillier than of late. As a result, top temperatures mostly in the range 11 to 14C, will be down on recent values.
After dark, a weak transient ridge will allow skies to break, with a few clear intervals developing in central and eastern areas through the evening and into the early hours. Any remaining showers over East Scotland will die-away, but the drier interval will be brief, with more Atlantic systems bringing cloud and rain into Northern Ireland, parts of Wales and some other more western areas before morning. Although feeling chilly, temperatures generally shouldn't fall below 6 to 9C.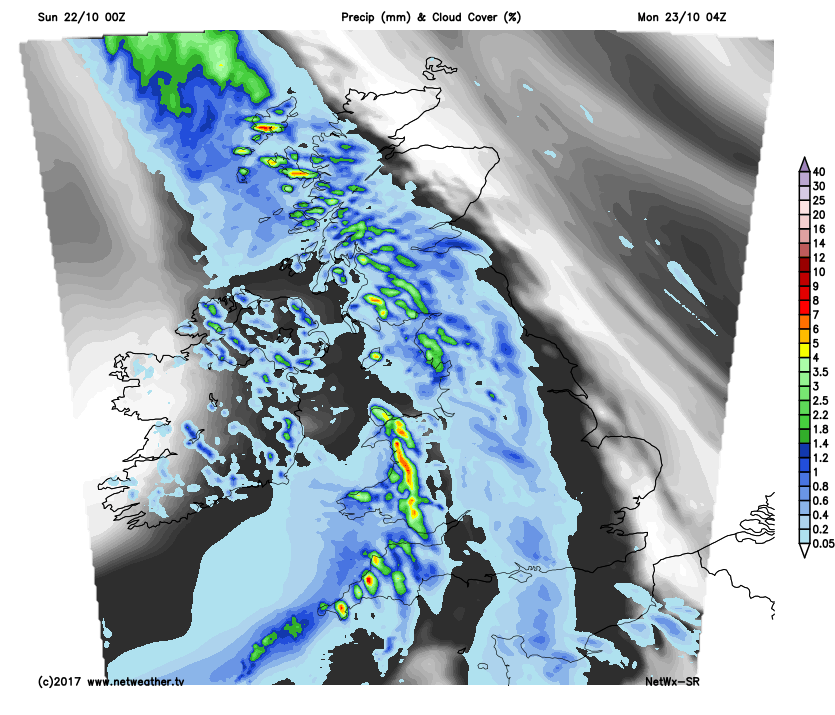 After a bright start in the East, Monday continues the unsettled theme into the new working week. It'll be wet in the West from the word go, with most parts eventually seeing some rain. There'll be some heavy bursts of rain at first, but the front will weaken, so by the afternoon when it reaches eastern parts, the rain should be lighter generally and patchy. Following on and already across much of Northern Ireland by dawn will be somewhat brighter weather giving sunny intervals and just a few showers, that should have spread to all but eastern areas by the end of the day. A southerly breeze may freshen a little before 'veering' South Westerly but will be lighter than recently. This'll be introducing milder air again, with top temperatures mostly between 13 and 16C.