Wednesday 21st June – It now seems likely that lower pressure will have started edging over the UK at when th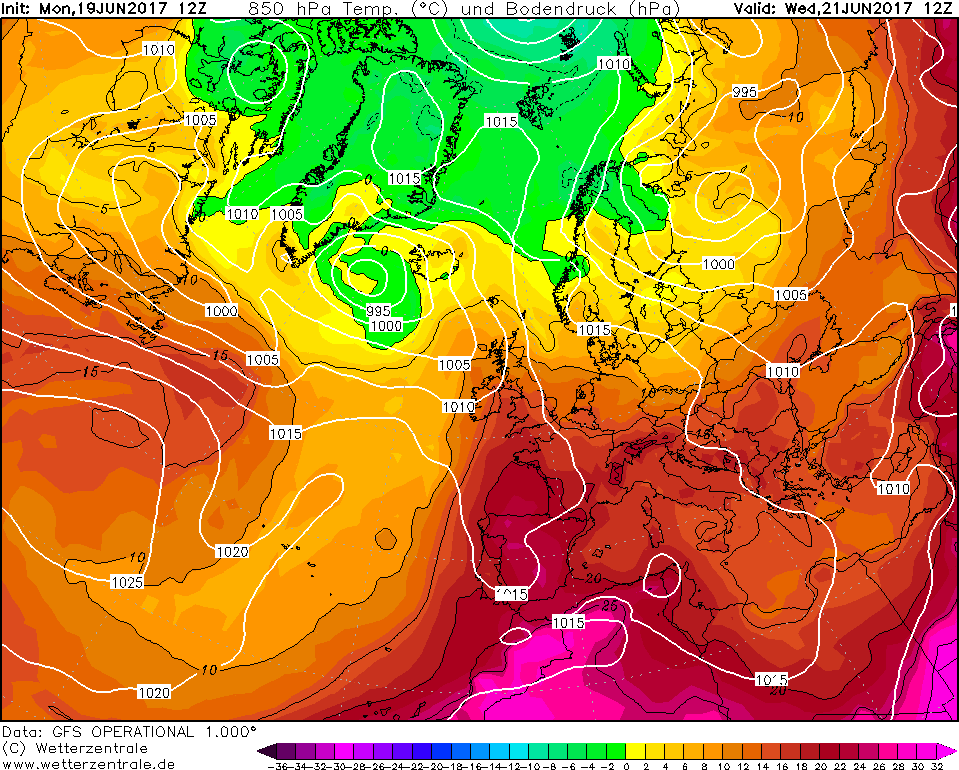 e gates open early on Wednesday, however it seems likely that is it will be another warm day with temps reaching high 20s, possibly 27-29c with plenty of sunshine in the forecast. . Winds veering South Westerly later in the day.
Thursday 22nd June – A general westerly flow should now be established over the UK. With Perhaps a little rain is set to edge in from the west overnight or early morning. Rainfall amounts are likely to be small, and no major mud problems are expected, once this clears through a slight ridge of high pressure should give a mostly dry day with some brightness or sunny spells developing into the afternoon. Cooler than recent days but with temps in the low 20s, it should feel pleasant enough in any afternoon or evening sunshine.
Friday 23rd June – A weak front is set to edge south Eastwards during the day reaching Glastonbury probably afternoon or evening time. However the fort should weaken and only small rainfall amounts are expected the main issue is that sunshine amounts may well be limited with potentialy a gloomy overcast end to the day. Temps again in the low 20s.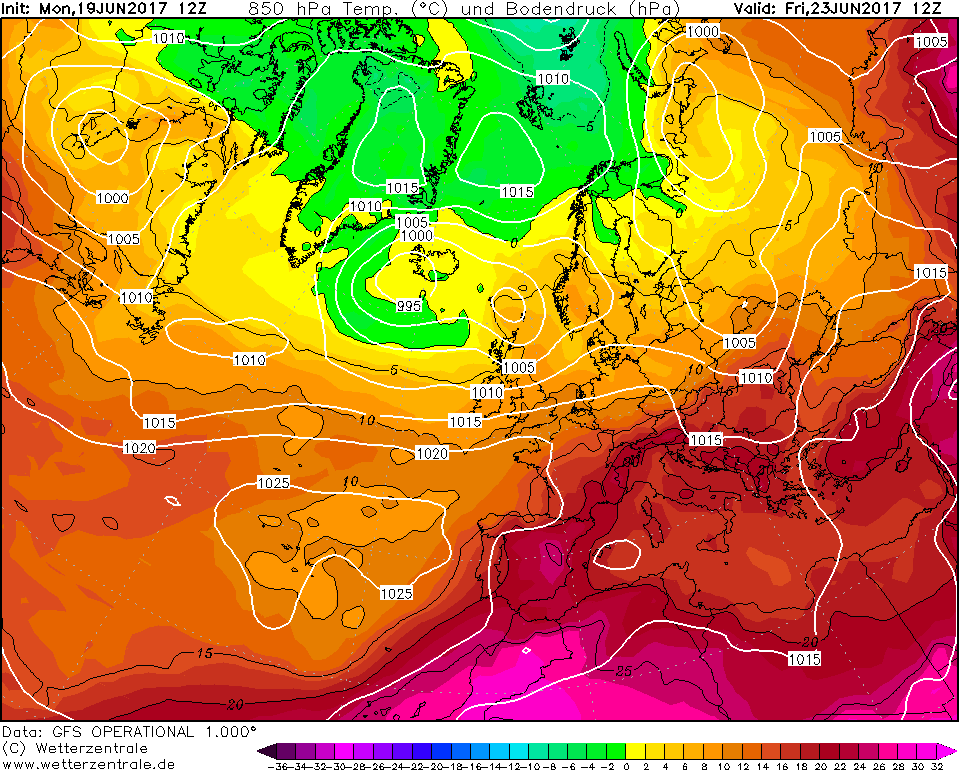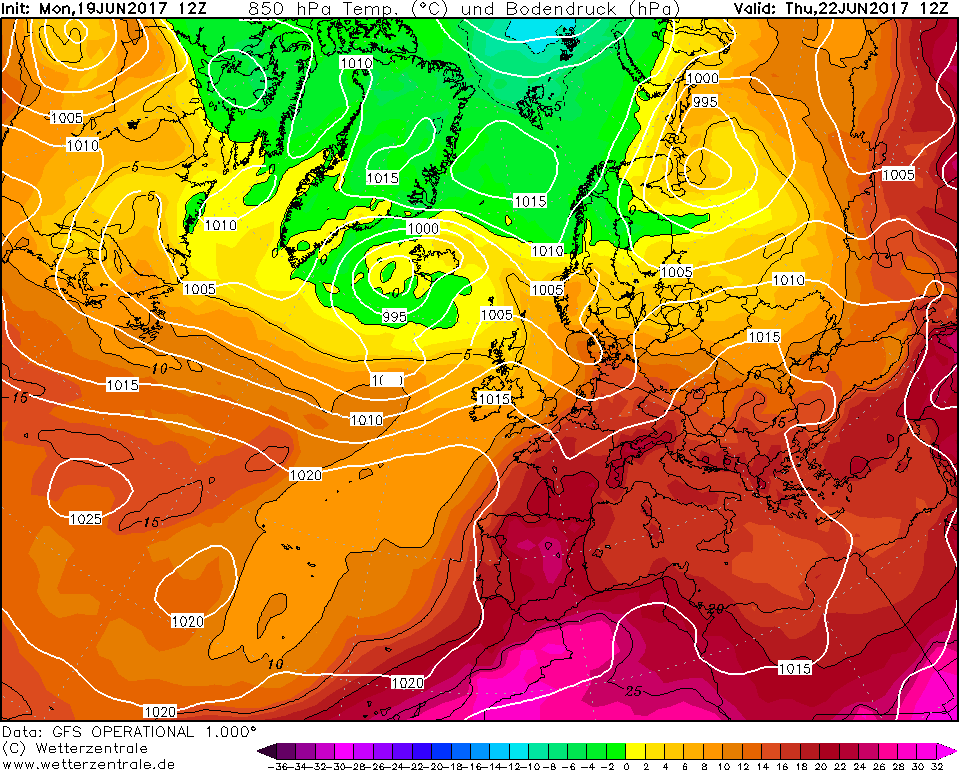 Saturday 24th June and Sunday 25th June – The weather pattern is for West to South westerly winds expected for the weekend with a mix of sunshine and showers, temps possibly reaching the low 20s. Hopefully there should be decent sunny spells at times.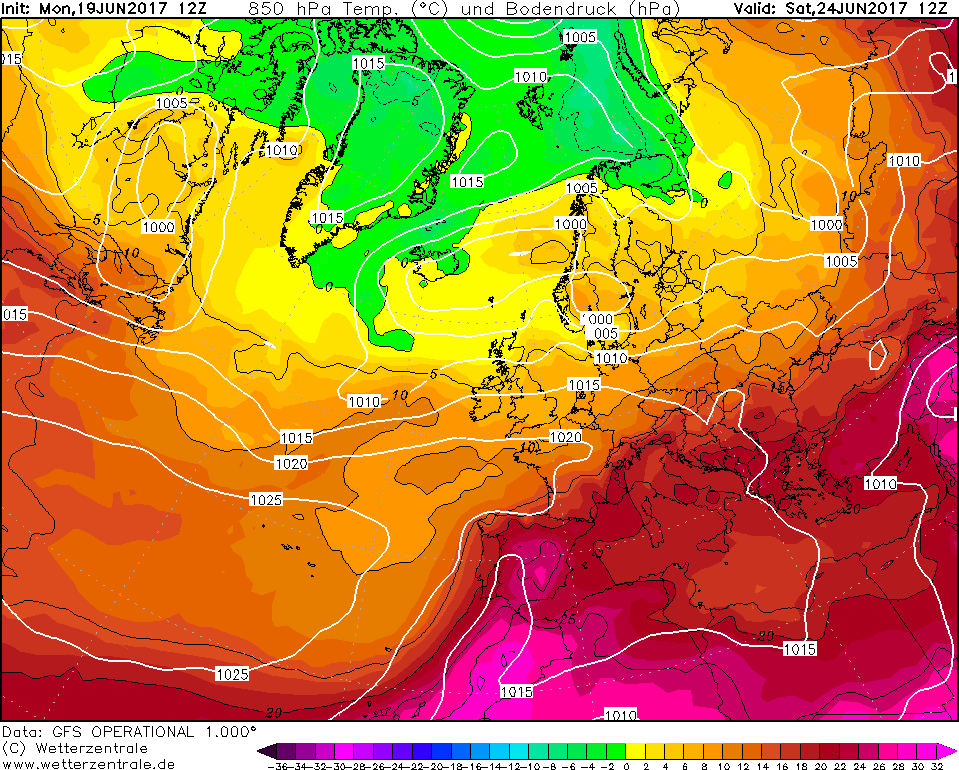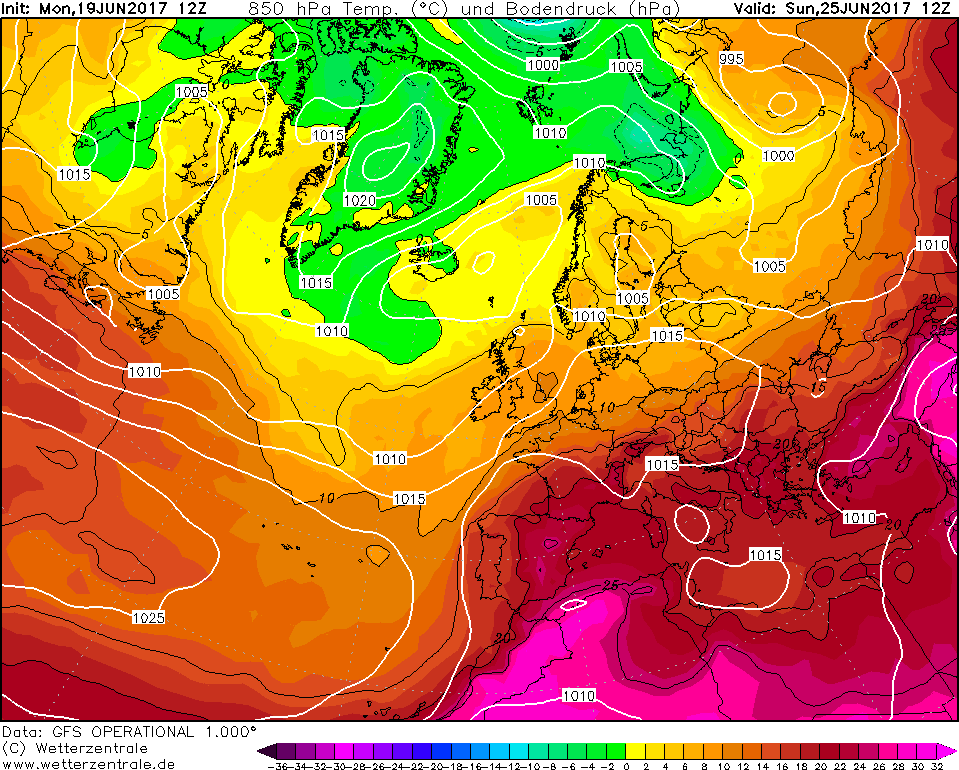 Rainfall
Precipitation between around 5-15mm, with the upper end of this unlikely as it most of that would be thundery rain on the Tuesday,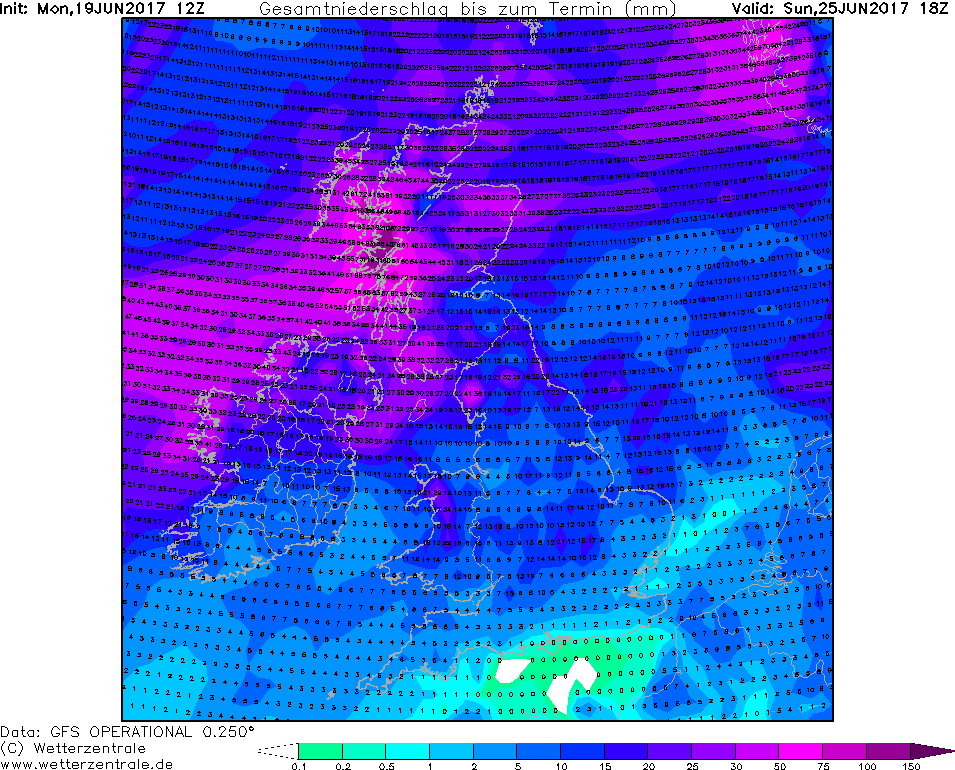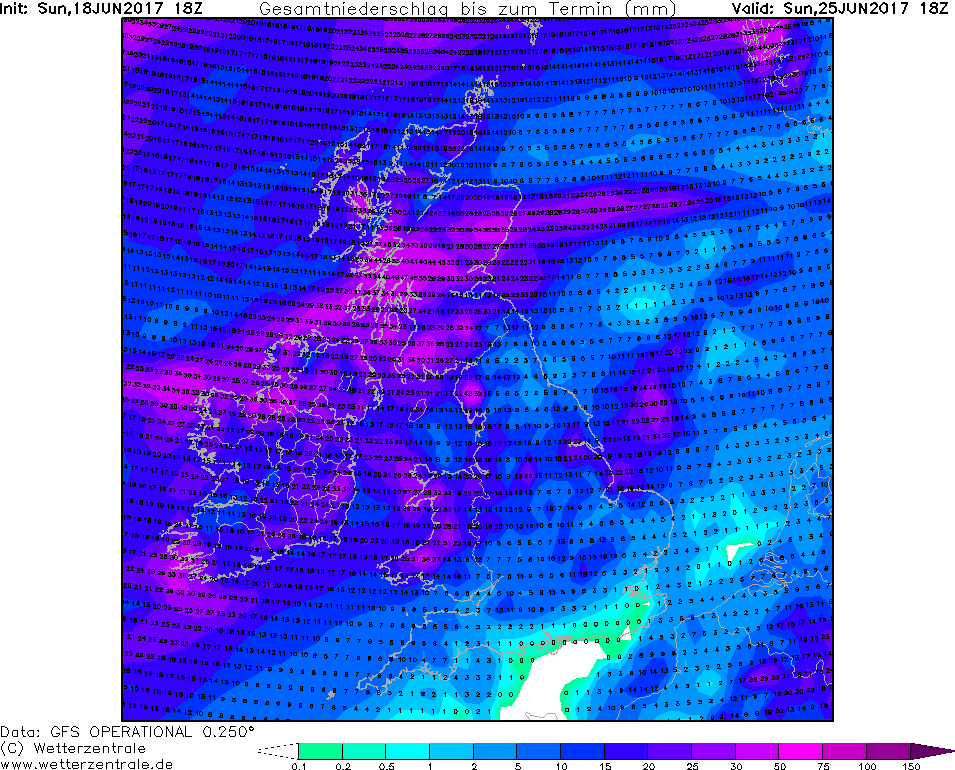 Ensembles
Fairly decent agreement and the best ensemble is the precipitation which shows no really wet weather.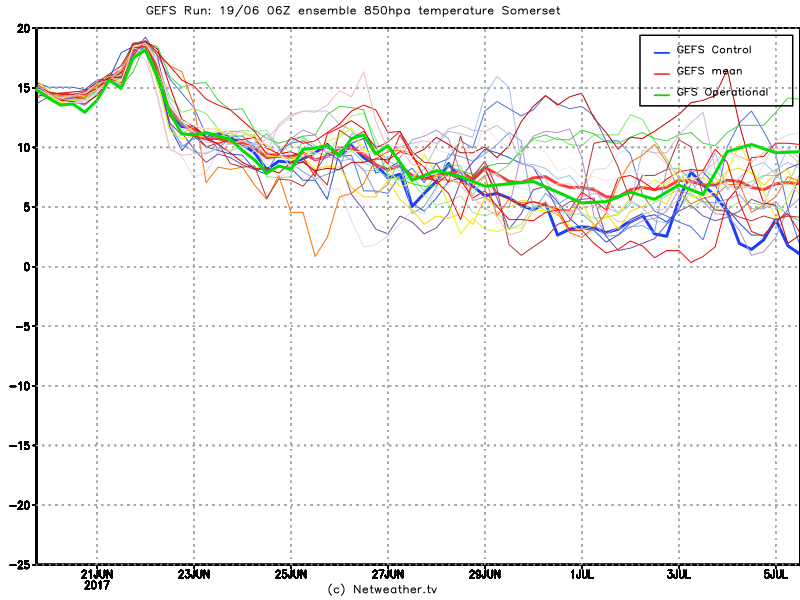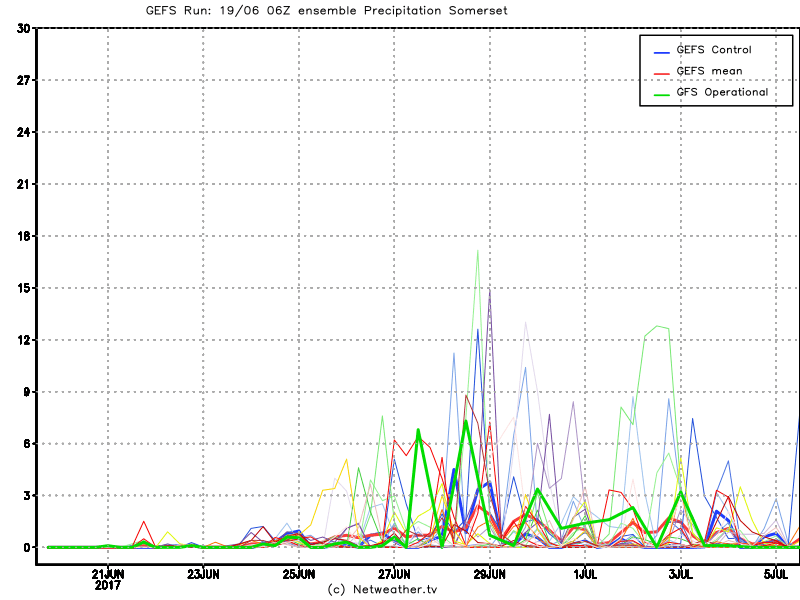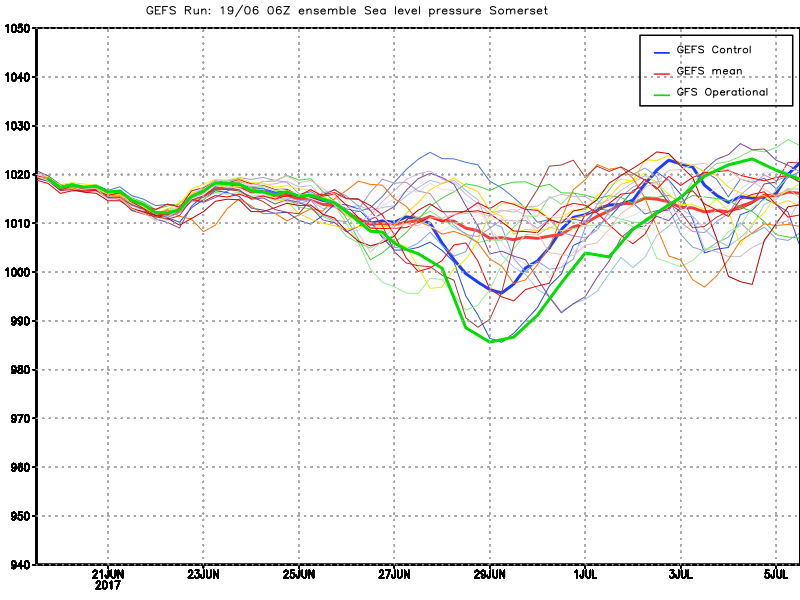 Thoughts
Providing the thunderstorms on Tuesday miss Glastonbury, it looks a very warm day on the Wednesday, with only patchy rain expected when the cold front from passes through probably early Thursday.
Thereafter a Westerly flow is set up but looking dry but cooler for Thursday and early Friday, with some patchy rain possible late Friday. While the weekend may see some sunshine and showers.
But overall no real heavy rain expected.
As such it remains a 7 on the 0 = washout, 10 = dustbowl scale.