As Nick covered in his update this morning, colder air will arrive as storm Ewan clears away later today, and that's going to lead to a wintry Monday across a good part of the UK.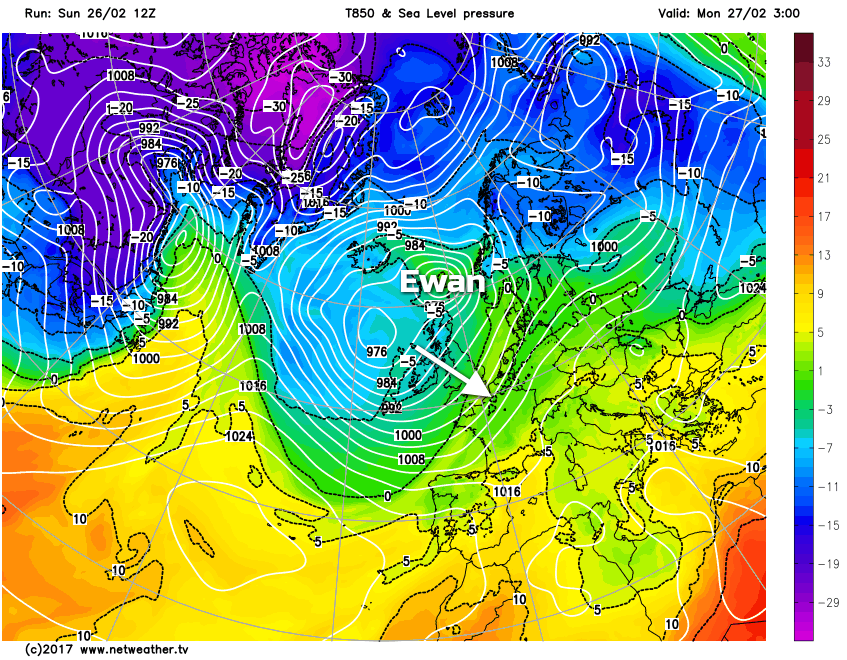 It's not going to be a countrywide white-out, but for starters, there'll be an ice risk first thing across the north and west of the UK. And since temperatures will be dropping after a spell of rain, will mean the risk of pavements and roads not having been treated, so take care if you're out and about early in the day.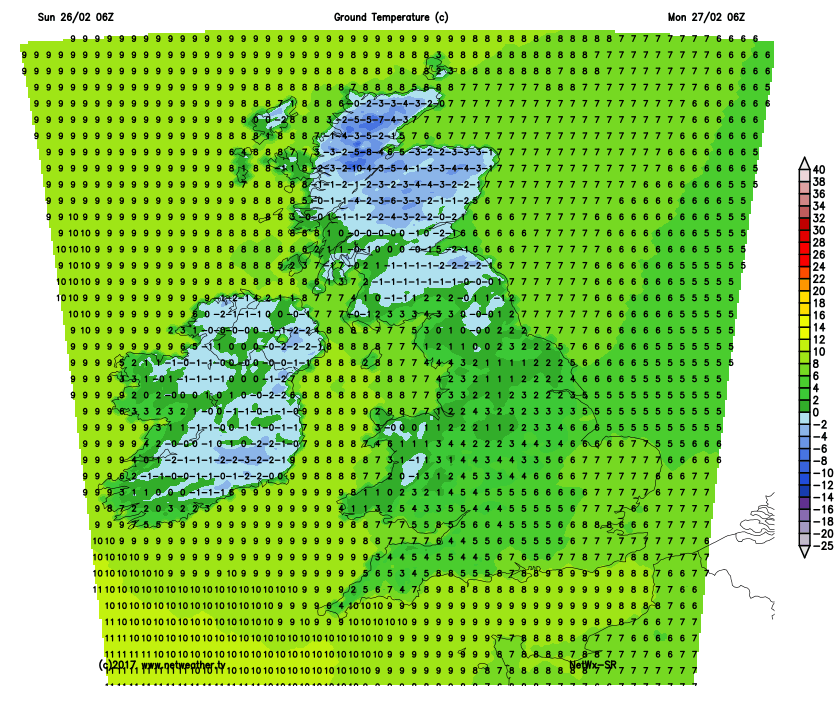 Already first thing, there'll also be a good few wintry showers running in from the west, and these are going to become more widespread during the day. They'll fall as snow over the hills, where accumulations are expected, lower down, rain, hail and sleet will be on the menu, but in heavier bursts snow isn't out of the question - especially into the evening. The showers may be thundery too, with some rumbles of thunder in amongst them.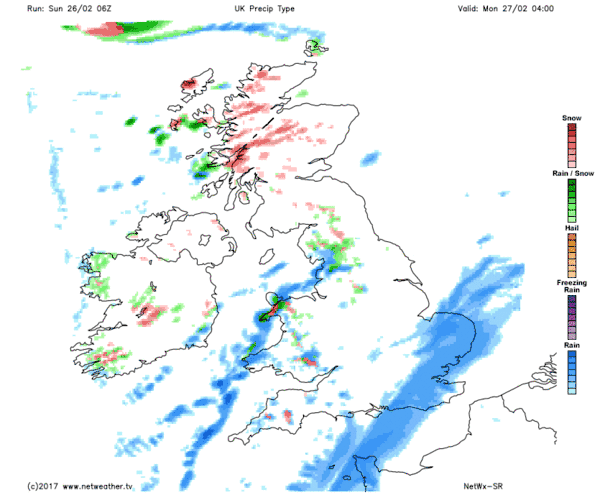 Temperatures will start the day on the mild side in the southeast corner, but as the rain clears and the colder air moves southeast, all regions will be in the same chilly boat, which will feel even colder in the brisk wind. The best chance of sunnier breaks, and avoiding the showers will be where there's some shelter from the westerly wind.