Low, containing remnants of ex-tropical Henri deepens as shortwave trough and developmental left exit of jet engage it mid-Atlantic on Tuesday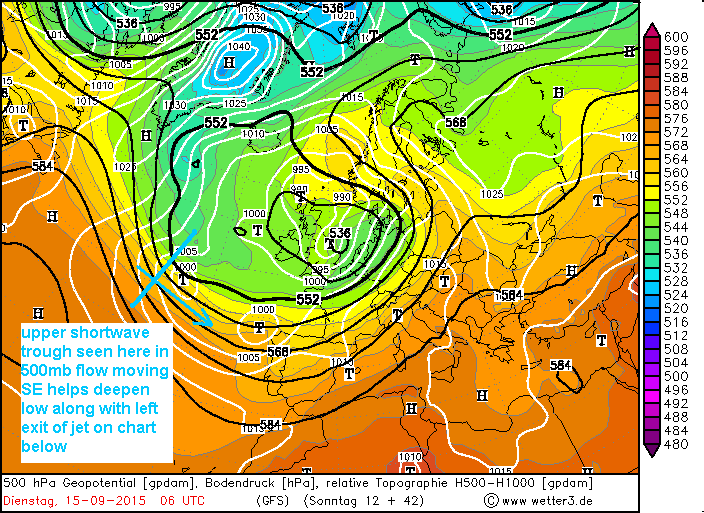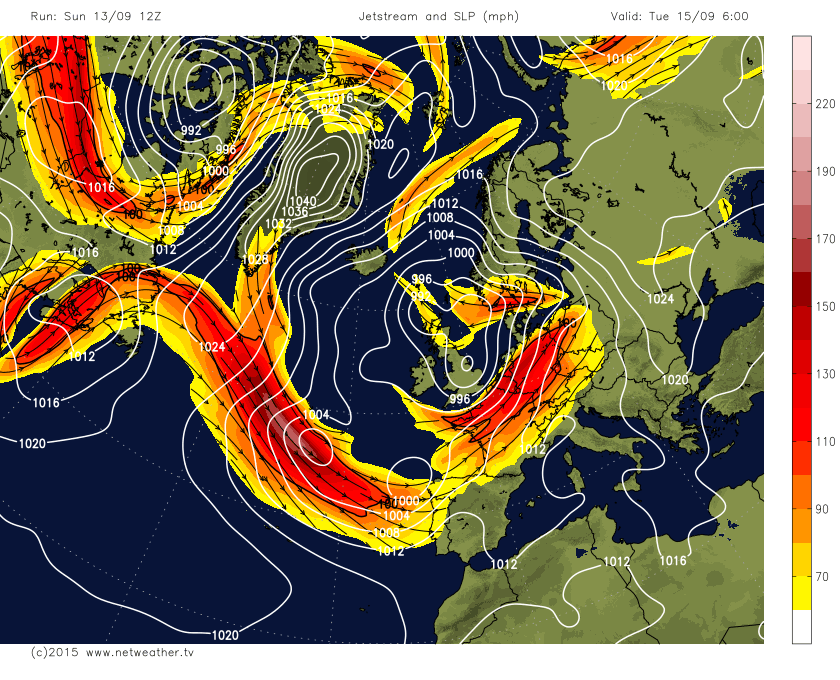 Some uncertainty over the depth, exact track and timing as would be expected this far off and particularly with deepening lows arriving from this direction. A look at GFS and ECM ensembles suggest some members going for the possibility of the low tracking NE over N France missing the UK all together. But it looks like it will turn wet and windy from the south across England and Wales during the day. Gales developing across the south, but again, some uncertainty over wind strength, with 12z GFS shallower than ECMWF and only giving gusts of 40-50mph max along coasts, whilst 12z ECMWF's low perhaps producing severe gales around coasts.
12z ECMWF, though not as deep as 00z, was still deeper than GFS again: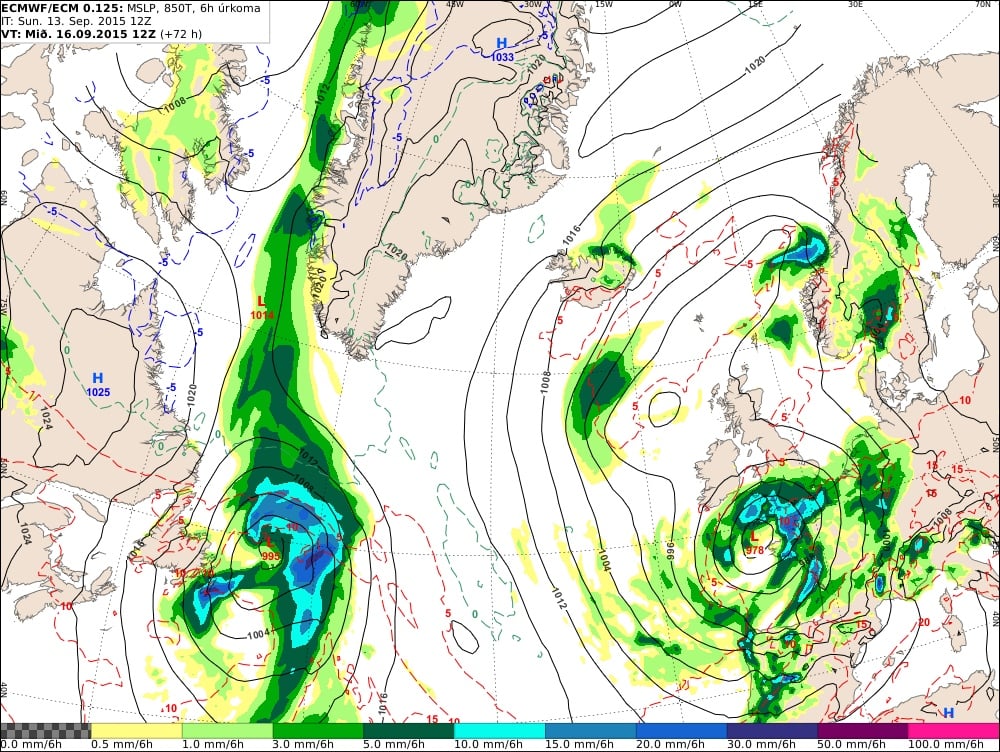 Latest UKMO fax chart (T+72) for same time, 12z Wednesday, similar depth.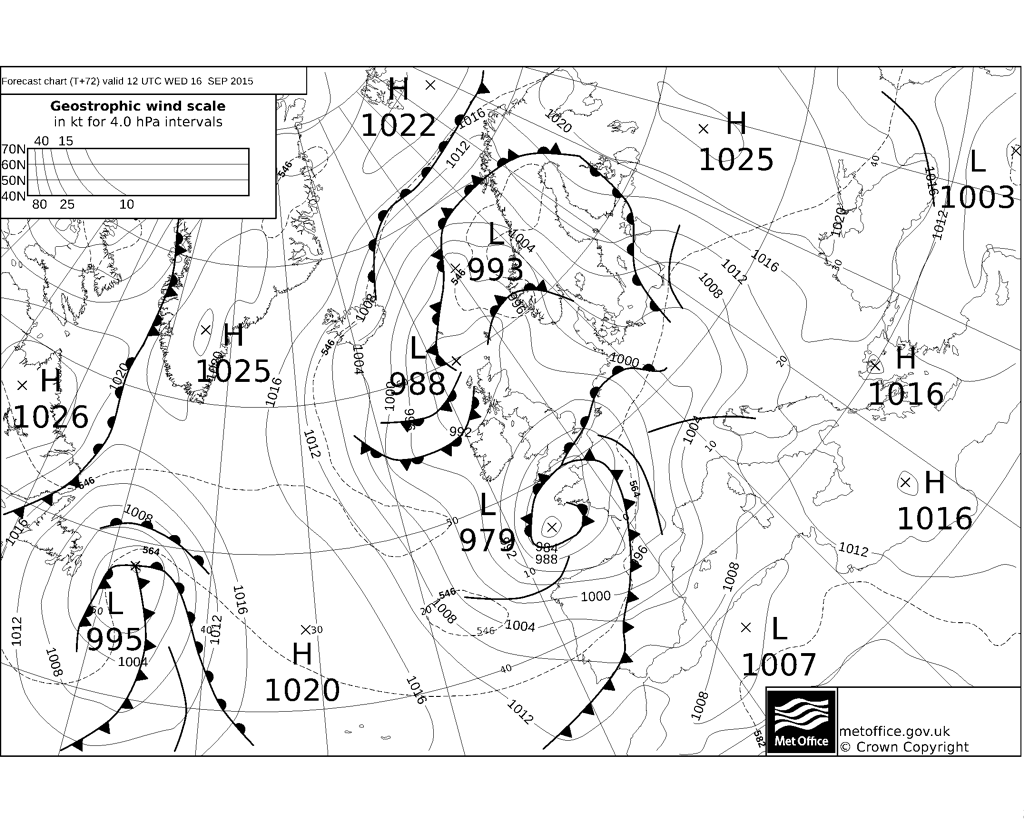 Warm moist air of sub-tropical origin being drawn way from the southwest wrapping up into this system clashing with rapid cooling aloft as upper trough arriving from the NW engages the low as it deepens - which will likely produce some large rainfall totals in places, with GFS indicating 40-60mm 24hr rainfall totals from this low in places across England and Wales, ECMWF similar. Some convective/thunderstorm activity on the southeast side of the low likely to enhance rainfall too - particularly across far S/SE UK and Nern France. Strong upper winds with winds backing towards the surface ahead of the low moving would indicate any thunderstorms have potential to produce severe weather (i.e. damaging convective gusts and even tornadoes) too. So there is a potential for flooding and also wind damage to trees with disruption to transport.
A cool, showery and windy northwesterly flow follows this deep low clearing into the North Sea later on Thursday and for Friday, but both GFS and ECMWF indicate a ridge of high pressure building in for the weekend, bringing a return to more peaceful and dry conditions for most.