Still low pressures trundle over the UK, bringing unsettled conditions and more wet weather. There will be warmth in the south to start the week but it turns cooler from the north later on. This morning there has been rain, some heavy but it is clearing eastwards as clearer, drier weather appears in the south and west.
One area of heavy rain has just clear Kent and hefty pulses on the occluding front are now moving over the North York moors eastwards. This area trails all the way back to Cornwall. This front weakens as it moves across England. By the time it reaches London this afternoon it will just be more cloud and the odd shower so fingers cross for Lords at 24C.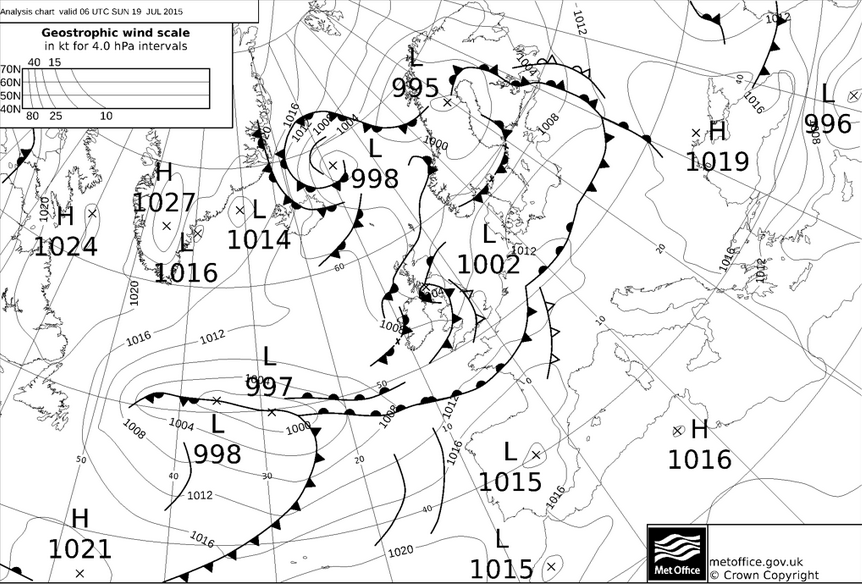 For much of England it does become a fine day with sunshine, mostly dry but with brisk west winds, particularly for northern and eastern England. SE Britain will reach into the low twenties, the West Country around 20/21C and northern England a bit cooler mid teens to 17C. The western Channel will have more cloud and an area of rain moving through so this could keep drab conditions for Channel coasts of Cornwall/Devon and Dorset late afternoon.
Northern Ireland is already seeing sunny spells in the north and east although there is still lingering cloud inland bringing a few showers. The moderate West wind eases down to light as temperatures rise. For the southeast it will feel okay in the sunshine at 17C. With a shower and more cloud it will stay around 14 or 15C further west.