Although there is a widespread Met Office warning area, within that there will be a scattering of these storms. There are concerns about flash flooding but also the risk of hail and frequent lightning.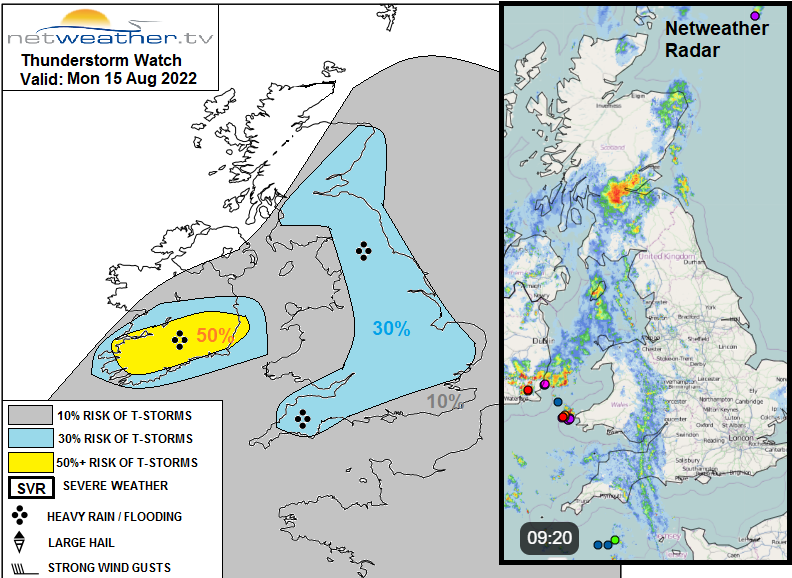 The highlighted area over southern Ireland is where a strong breeze convergence zone looks to develop, and lift along that convergence will likely support slow-moving thunderstorms.
Keep an eye on the Netweather Radar today to see developments and movement of the heavy showers and storms.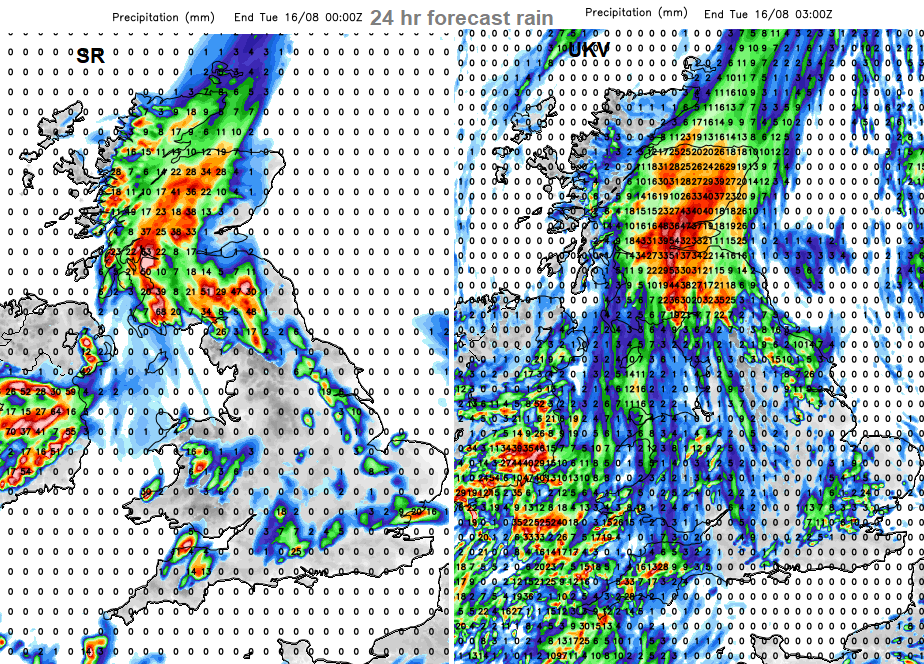 The forecast rain charts for 24 hrs on Monday show a distribution of the rain and heavy showers. (offset by 3 hrs, more showers for SW England overnight). This gives an idea of where might see the heaviest rain, or be more prone to downpours today and this evening. The overall drift is north/north-eastwards.
As the week progresses the chance of a shower, heavy downpour even thunderstorm increases over Wales and England, tipping towards the south/southeast of England by midweek. There are ongoing yellow warnings.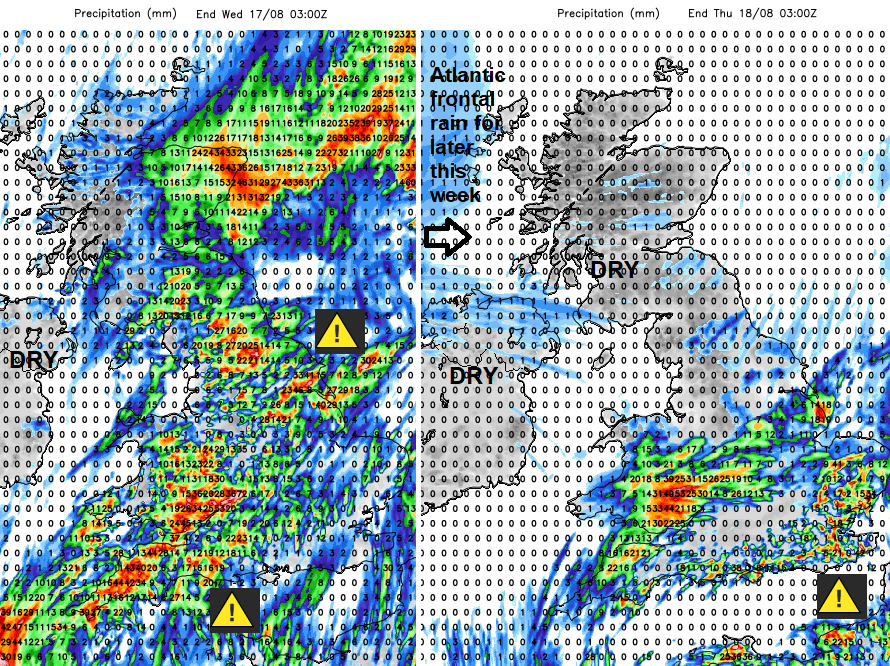 It's another occasion when the output from a weather app could be quite frustrating. It might show rain symbols all day, which is actually the threat of heavy downpours in the area. Your location could miss them or get drenched and someone 2 miles down the road sees the opposite.
Over the next few days, it becomes drier for Northern Ireland and Scotland and cooler in a north wind. It's back to school this week for some Scottish schools so the change in the weather could be seen as well timed. Usually, in September it seems like a fortnight of fine weather turns up as other UK school head back.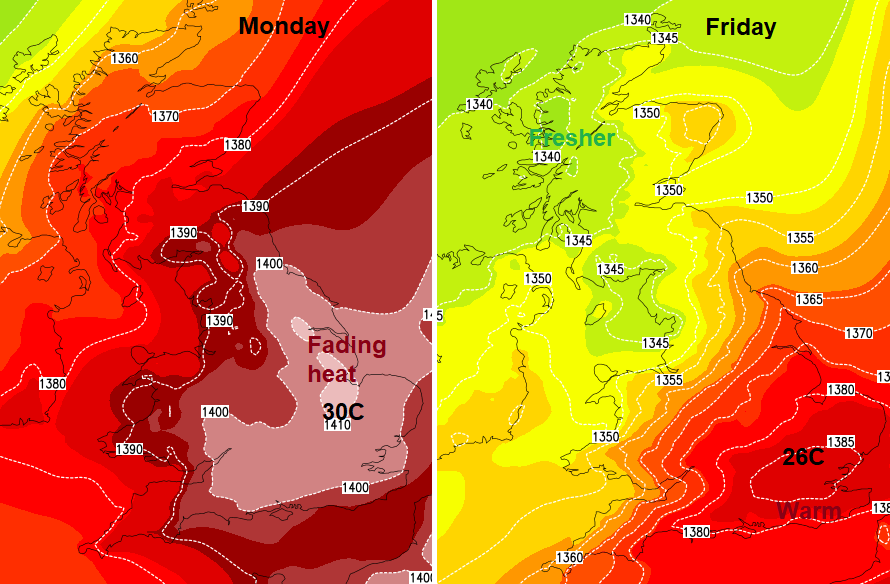 Temperatures that have been up into the mid-30s Celsius will drop to the mid 20sC. There will still be strong sunshine in the gaps in-between showers, brightness and fine weather at times. The air quality forecast is still for moderate pollution today with an alert yesterday for Ozone levels as parts of Britain moved into the high category. That should come down as we slowly move back to weather coming in from the Atlantic to end this week.